Grace Hopper application deadline
Wednesday, September 10, 2014 - 12:00pm
Wednesday, September 10, 2014 - 12:00pm
Add to Calendar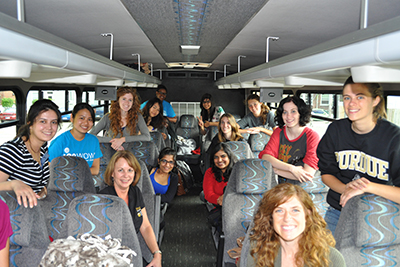 Women majoring in computer and information technology are invited to apply to attend the 2014 Grace Hopper Conference in Phoenix, Arizona, Oct. 7-11 (travel time included).
Marc Rogers, interim department head, is offering financial support to cover all but about $50 of the cost to attend.
Contact Dawn Laux or Angie Murphy for an application for financial support. Completed applications should be returned to the CIT office by noon, Sept. 10.Trip leaders can provide a letter to instructors explaining the value of attending GHC. In past years, instructors have been very understanding of students attending GHC, even to the point of allowing one of the faculty attending GHC to administer midterm exams.
Students who accept financial support from the department are committed to actively participate in a presentation after the conference and work with ACM-W to support and recruit future attendees.