Purdue University's Polytechnic Institute welcomed over two dozen new faculty and staff members for the 2021-22 academic year who have diverse backgrounds and a wide variety of research interests.
This is the second of two articles with profiles of the Polytechnic's new faculty and staff; read part one, here.
Tianyi Li, assistant professor of computer and information technology, designs and develops systems for computer-supported cooperative work. Her most recent research is about crowdsourced sensemaking, to scaffold collective intelligence of novice crowds for tasks such as intelligence analysis. She also conducts research and devises visual analytics tools with user-centered design to combine and coordinate human and artificial intelligence in broader, real-world decision-making processes such as data security and hyperparameter tuning. Throughout her work, Li investigates and evaluates the UX (user experience) impact of different human-AI interaction patterns.
Li received a PhD in computer science from Virginia Tech and a bachelor's degree from the University of Hong Kong. She also studied at the University of California San Diego and Shanghai Jiao Tong University as an exchange student.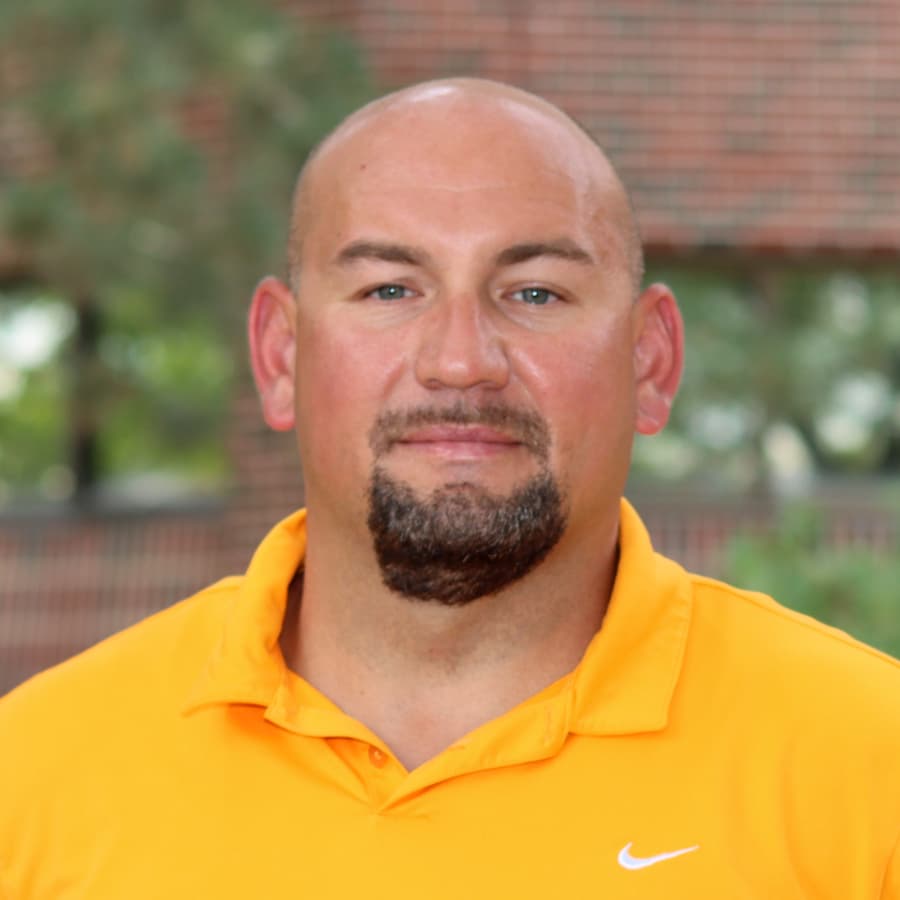 Jason Merchant, lecturer in the School of Construction Management Technology, has more than 12 years of construction industry experience. He completed a five-year union pipefitter/plumbing apprenticeship. He earned an Indiana Contractor Plumbing License, a national industrial rigging certification and a Certified Welding Inspector certification. Merchant researches the application of lean practices in construction planning and execution.
George Mitchell, clinical assistant professor of aeronautical engineering technology, leads courses on aircraft systems and science, teaching the crossover course that allows non-aviation majors to gain exposure to aviation topics. He served in the U.S. Air Force from 1978 to 2009 as a jet engine mechanic on J79-17A engines and taught in the USAF tech school for jet engine mechanics.
Mitchell served as missile combat crew senior instructor on the Minuteman III ICBM weapon system and fleet manager for the Chilean Air Force A-37 fleet in Santiago, Chile. He was also a maintenance manager for back shop and flight line maintenance on the C-5A/B, maintenance squadron commander and deployed-group commander for a KC-135 wing, a maintenance squadron commander for a C-130 wing, and chief of maintenance policy and maintenance training for Air Mobility Command. Mitchell deployed as a mentor to the commander of the Afghan National Army overhaul depot in Kabul, Afghanistan. Since leaving active duty, Mitchell has worked in military scenario writing, manufacturing and government compliance before returning to teaching and aviation at Purdue.
Deepak Nadig, assistant professor of computer and information technology, received his Bachelor of Engineering and Master of Technology degrees in electronics and communication engineering and digital communication engineering from Visvesvaraya Technological University, India. He received his PhD in computer engineering from the University of Nebraska-Lincoln. Before studying for his doctorate, Nadig was the director of technology and research at SOLUTT Corporation, India, from 2009 to 2015. At SOLUTT, he was instrumental in leading the networking and wireless operations and responsible for design, development, consulting and training services in 4G/LTE and multi-gigabit wireless technologies.
Nadig's research interests include computer networks, software-defined networks, network functions virtualization, cloud-native infrastructure, AI/ML applications to networking and network security.
Romila Pradhan, assistant professor of computer and information technology, studies problems on data management and data science. Her research is driven by the need to build trustworthy and responsible decision-making systems. She has recently been developing systems that facilitate explainability, fairness and accountability of data-driven decision-making systems.
Pradhan was previously a postdoctoral researcher in the Halıcıoğlu Data Science Institute at the University of California San Diego. Before that, she was a visiting assistant professor and a doctoral student in Purdue's Department of Computer Science. She earned bachelor's and master's degrees in mathematics and computing from the Indian Institute of Technology (IIT) Kharagpur, India.
Laurent Rouaud, assistant professor of aviation management, comes to Purdue after working at GE Aviation, Airbus, McDonnell Douglas and the University of Cincinnati. He researches the acceleration of hybrid electric technology in commercial aviation.
"Purdue is great fit with my teaching philosophy and [offers] transformational education," said Rouaud. "[And it's] the best place to conduct my research."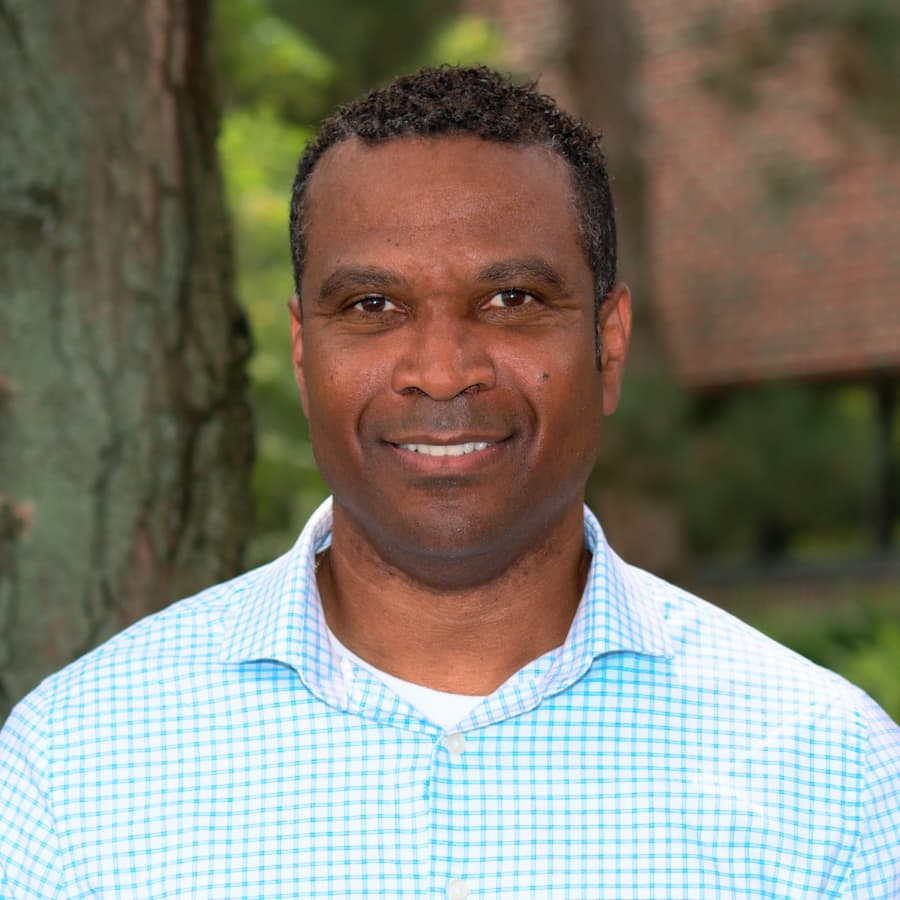 Winston Sealy, assistant professor of engineering technology, came from Minnesota State University. Sealy's research focuses on design and computer-integrated manufacturing, and his teaching interests include design, automation and metrology.
"Purdue presented an excellent opportunity to collaborate with like-minded faculty in influencing and impacting the techie experience," Sealy said.
Paul Strickland, clinical assistant professor of professional flight accumulated over three decades of turbojet flight experience while serving concurrently with active/reserve military service and a major commercial airline. As an airline pilot, he holds an Airline Transport Pilot Certificate with turbojet type ratings in the B-737, B-757, B-767, B-777 and B-787 with flight experience in the continental United States, Canada and Mexico and to international destinations such as Asia, Australia, South America, India, Europe and Africa.
As a military officer, Strickland's 30-year military career spanned the areas of flight, space operations and intelligence disciplines. He has held multiple commands, leadership and primary staff positions in various countries with a capstone military assignment as the deputy chief of staff for operations, plans & training for an organization with approximately 6,000 personnel and a multi-million dollar budget. Strickland is a graduate of the United States Air Force's National Security Space Institute and the Air University.
Melaku Tadesse, clinical assistant professor in the School of Aviation and Transportation Technology, spent over 28 years working for airlines and various air transport organizations, including Northwest Airlines/Delta Airlines (Minneapolis), AirTran Airways (now Southwest Airlines, Atlanta), Independence Air (Virginia), Etihad Airways (Abu Dhabi), Elite Jets (Dubai), Ethiopian Airlines (Addis Abeba), UN WFP/UNHAS (Addis Abeba), Embraer (Nashville), Bombardier (West Virginia) and Afrodynamic (Addis Abeba). In his career, Melaku held various roles ranging from aircraft technician, maintenance program analyst, air transport officer, safety manger, first officer and consultant/managing director.
In addition to his industry experience, Tadesse also held academic positions teaching undergraduate and graduate level aviation courses at Abu Dhabi University (Abu Dhabi), Southern Illinois University, Delta State University (Mississippi), and Sinclair Community College, (Ohio).
Tadesse's research focuses on safety management systems in aviation, data science and assessment of competency-based education in aviation, and innovative teaching in aviation.
Chengcheng Tao, assistant professor of construction management technology, earned her Ph.D. degree in Civil Engineering from University of Florida. Her master's degrees are in mechanical engineering from Johns Hopkins University and in civil engineering from Carnegie Mellon University, respectively. Prior to joining the School of Construction Management Technology at Purdue, Tao worked as an ORISE postdoctoral research fellow at U.S. DOE National Energy Technology Laboratory (NETL).
Tao's research interests include sustainable construction materials and manufacturing, multi-objective optimization and machine learning algorithms, energy efficiency solutions and carbon footprint reduction strategies, infrastructure hazard mitigation, computational fluid dynamics (CFD) modeling, and multiscale modeling for polycrystalline alloys.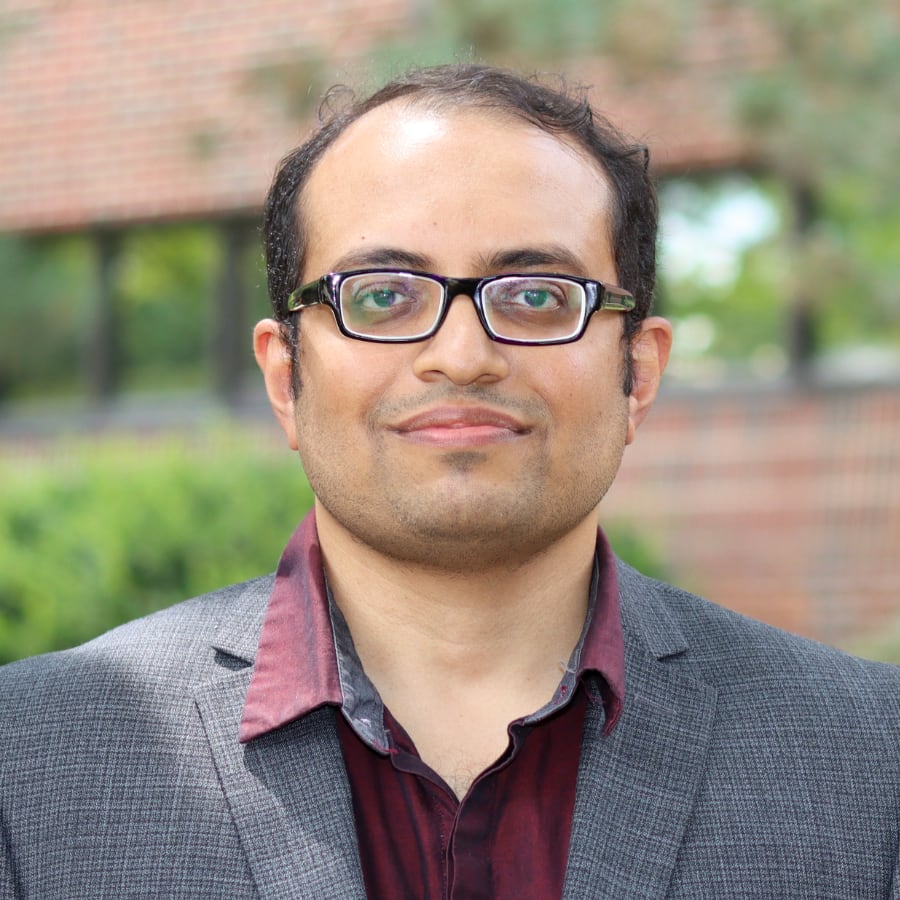 Sudip Vhaduri, assistant professor of computer and information technology, earned a PhD in computer science and engineering at the University of Notre Dame. Vhaduri works in interdisciplinary collaborative teams consisting of researchers from a range of disciplines from academic and industrial research institutions in the United States and Europe, including IBM Research. His research focuses on artificial intelligence (applied machine learning, deep learning, data mining, and data analytics) and mobile and wearable computing with a goal to innovate impactful and sustainable secure technological solutions that empowering people and help improve their quality of life.
Lewie Wallace, is a lecturer in the School of Construction Management Technology.
Dimitrios Ziakkas, assistant professor of professional flight, is an Airbus captain, instructor and examiner with current A-320, A-330/350, and A-340 type ratings. A cross-cultural communicator, global citizen, and innovator, Ziakkas has over 30 years of experience in military and civil aviation operations worldwide, integrating manpower planning/selection and recruitment aviation practices in multi-disciplinary research programs.
Ziakkas' research is focused on the adoption of technology in the aviation operations area, flight safety and training, online flight training, single pilot operations and economical approach of the software and hardware localization in the formation of the aviation-military projects.