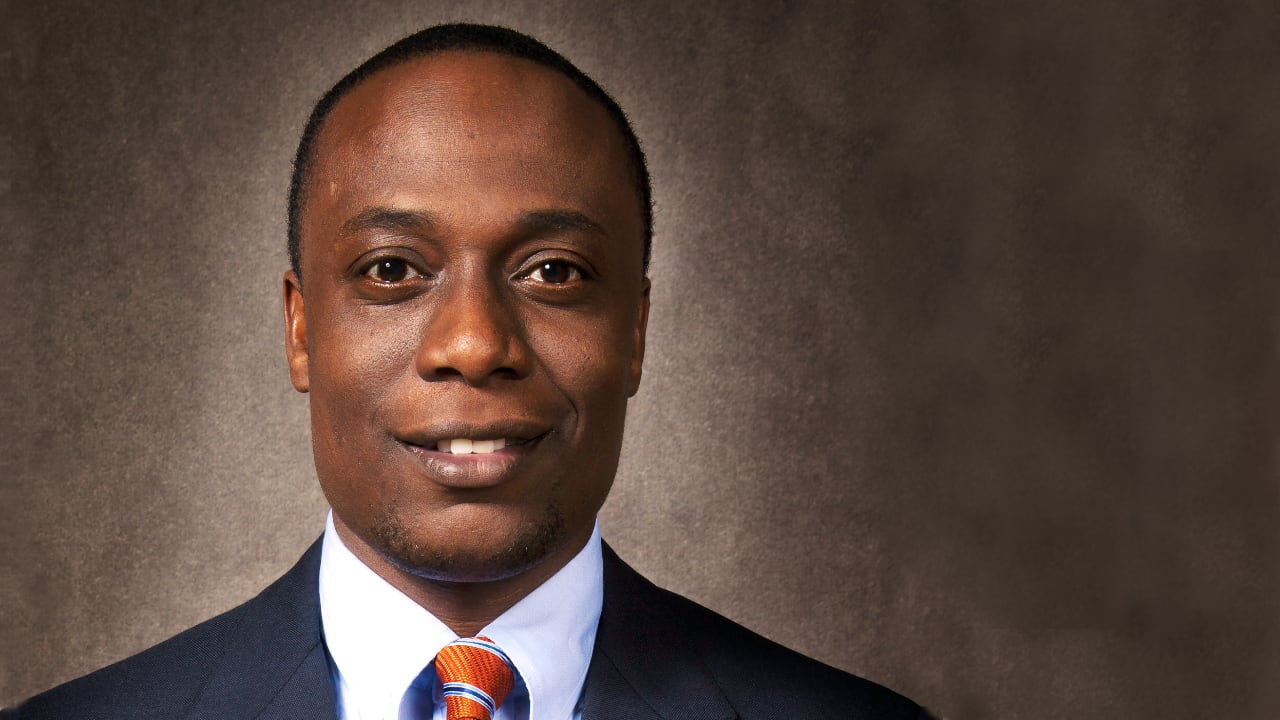 Paul Asunda, associate professor of engineering-technology teacher education in the Department of Technology of Leadership at Purdue University's Polytechnic Institute, has been named as a 2023-2024 Fulbright Scholar to Kenya.
Asunda has a wealth of experience in pedagogy designed for teachers in STEM fields. As a consequence, he also has a joint appointment to Purdue's College of Education since coming to the university in 2014. This background along with prior research into curriculum and teaching experience (formerly in Peru, and most recently in cooperation with the U.S. embassy in Kazakhstan) has made him especially qualified for a Fulbright appointment.
"This is a dream come true to work with teachers and students on the African continent, having done closely related work in South America," Asunda said. "I look forward to the new experiences and the learning over this period, and how that will shape my future teaching and research insights toward preparing students who are global citizens of the world."
Fulbright scholars teach and conduct research in over 135 countries, and must demonstrate compelling progress in the projects or research areas of expertise during their international tenure.
In Asunda's case, he has designed a two-pronged project focusing on a specific region of Kenya and is partnered with Ronald Michieka, professor emeritus of chemical engineering. Michieka specializes in chemistry-oriented pedagogy; he joins the Lutheran World Federation and Finn Church Aid in collaboration on Asunda's projects.
The first component of Asunda's work in Kenya is a teaching program at Masinde Muliro University of Science and Technology. This program will be based out of their location in Turkana County in the far northwestern part of Kenya. Asunda will design curriculum for university students seeking education degrees for middle schoolers, where they will model problem solving activities that support STEM instruction through engineering design practices.
The second component of Asunda's work will be a research project. He will commission a social science survey that explores how middle school students in Turkana County form STEM identities, in the hope that it leads to a better understanding of how students decide their future educational path.
Asunda's appointment as a Fulbright Scholar comes on the heels of the U.S. embassy in Kazakhstan also granting him funds for a proposal entitled "Leading Academic Transformation: Enhancing STEM Instructional Methods." This funding was announced in April as part of the embassy's University Partnerships Program, which it states is aimed at "[creating] sustainable international engagement and partnerships between U.S. and Kazakhstan institutions of higher education in the areas of curriculum development, research, and capacity building in agriculture, renewable energy, IT, and/or other STEM-related fields."
The commonality across Asunda's work both in the Fulbright program and Kazakhstan is the emphasis on internationally-focused, across-the-board improvements in STEM curriculum, research capacity and access to resources for both students and teachers. The U.S. Department of Education has made statements as recently as December 2022 that creating broad-based opportunities in STEM remains a "key initiative" for the federal government, and this sentiment seems to be catching on globally, as Asunda's international partnerships would indicate.
Asunda expressed his thanks to Steve Elliott, interim associate dean of undergraduate programs and head of the Department of Technology Leadership and Innovation, Daniel Castro, dean of Purdue Polytechnic, and Chris Lukasik, associate professor of English and American Studies and a provost fellow of Fulbright faculty awards, for their mentorship.
Additional information