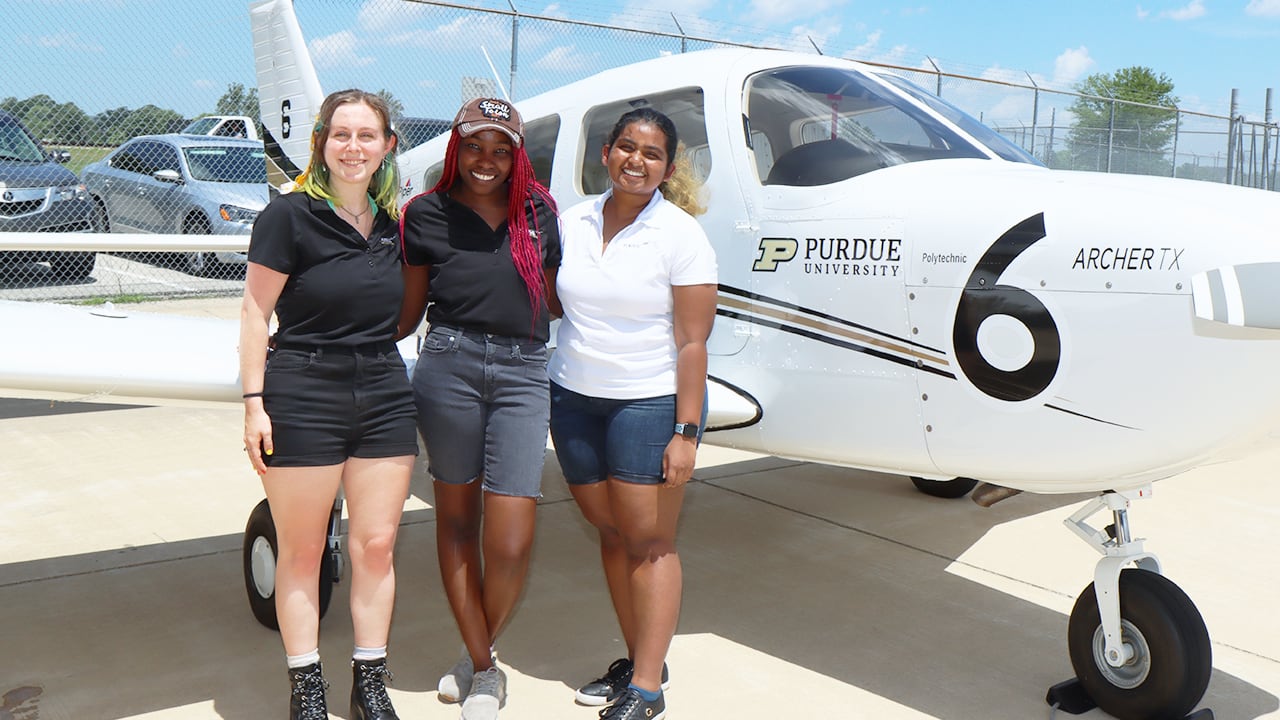 Women aviators from across the United States take off this week in the 45th annual Air Race Classic, an all-woman, daylight-only race in which race teams fly a defined course to a list of predefined airports. During the race, teams consisting of at least two women pilots will fly VFR — visual flight rules, which in general terms means that the pilot must be able to physically see where she is going — and make low-altitude flybys at assigned timing points along the race route.
Each team must complete the course in four days or less, and competitors are required to land before sunset each day at an official race stop. Competitors in the 2022 race will follow a 2,500 mile, zigzag course beginning June 21 in Lakeland, Fla., and ending June 24 in Terre Haute, Ind. (Track the progress of "Team 6: Boilermaker Racers" during the race.)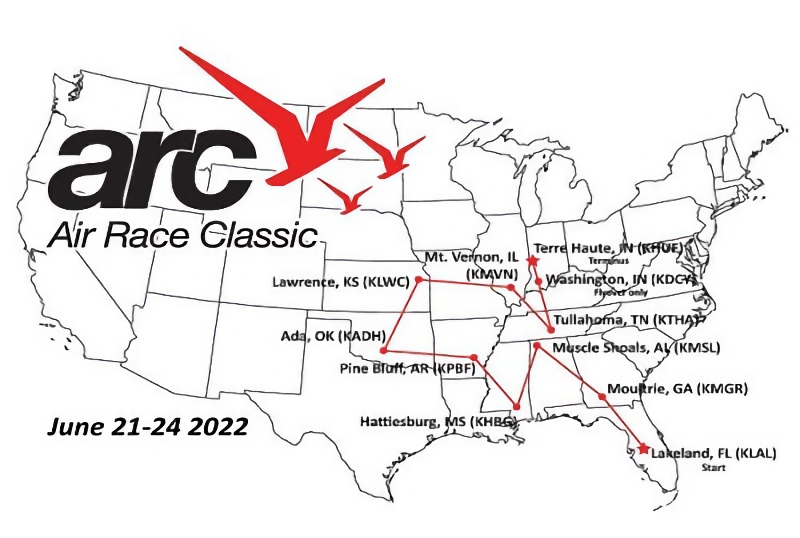 This year's 115 competitors include a team from the School of Aviation and Transportation Technology in Purdue University's Polytechnic Institute that consists of two pilots supported by a student ground crew team that will help them stay on course, avoid weather issues, and follow the VFR requirement. Comprised of seniors and a recent graduate, the Purdue Air Race Classic team faces off against experienced teams ranging in age from 17 to 93 years old.
Charity Weke

Charity Weke, a May 2022 professional flight graduate from Nairobi, Kenya, came to Purdue from a community college where she was the only female in the entire flight school.
"The Air Race Classic club was the first club I saw when I came to Purdue," said Weke.
For Weke, preparation the race involved a lot of challenges, including talking with school administrators, coordinating with the Air Race Classic itself, and learning which air spaces to avoid along the route.
"Working with everyone made it easier," said Weke. "It's a community thing."
Alex Small

After reading "Fly Girls," a book about the history of the Air Race Classic, Alex Small learned about Purdue's Air Race Classic club. Now, as she prepares to compete in the race that she read about, Small looks forward to the people she will meet.
"There are so many amazing and inspiring women flying in this race," said Small, a flight instructor double-majoring in professional flight and cybersecurity from Harleysville, Pa. "I'm most excited to meet everyone who is passionate about the same things and who has the experiences that I hope to have someday."
For Small, the race offers another new experience: flying in a multi-crew environment alongside Weke.
"For our entire club, this has brought us closer together and has taught us the importance of teamwork," said Small. "This is a fast-paced, high-stress environment."
Ankita Patra

On her first flight as a student at Purdue, Ankita Patra's flight instructor told her about the Air Race Classic club.
"We had a tiny group and it was fun, planning legs of the race and making friends," said Patra, a student from Bhubaneswar, India, who is double-majoring in professional flight and airline management and operations.
Patra and the rest of the ground crew have spent the last two semesters practicing how to plan legs of the race while factoring in wind and other weather conditions. During the race, they will advise pilots Weke and Small on their route and altitude to help them reach timing points safely and within the rules of the race.
"None of us have experience with this race, so it will be the first time for everything," said Patra. "We are a bit nervous, but still looking forward to it."
Weke and Small will fly one of Purdue's Piper Archer single-engine aircraft in the race. A newer aircraft in Purdue's fleet, the Piper Archer provides detailed displays with precise information to help these pilots fly their best race.
"We're really ready to make it go fast!" said Small.
Weke, Small and Patra agree that their primary goal for the race is to finish with a minimum of penalties. And, thanks to flight tracking software, these Purdue aviators will bring their race experiences back to the university for additional learning opportunities that will help future competitors.
"We want to use this experience to help the club in the future," said Small.
Video

Additional information