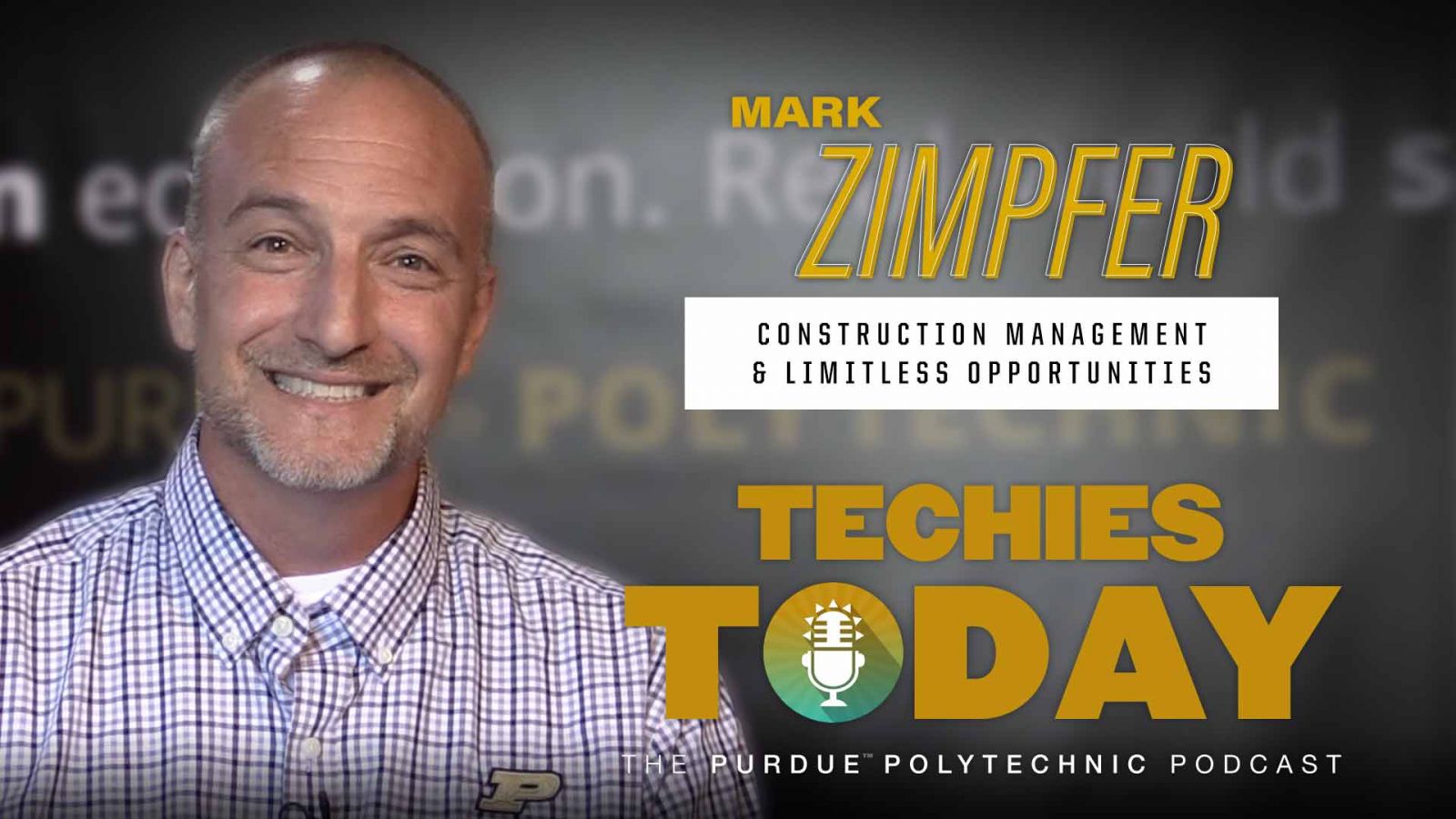 "The opportunities are almost limitless" for today's students in the construction management field, says Mark Zimpfer, assistant professor of practice in Purdue Polytechnic's School of Construction Management Technology, because more workers are retiring than entering the industry. Graduates often find themselves leading big projects just two or three years after earning degrees.
Mark discusses the advantages of studying construction management technology at Purdue. Students gain at least 800 hours of real-world experience, go on internships, and have access to the largest construction-related career fair in the country. We also learn about Mark's long experience in industry and a new construction industry-related YouTube channel he's helping to develop.
Episode 009 Hotlinks

Listen

Listen to this episode, below — or learn how every new episode of our podcast can be delivered automatically to your mobile phone or tablet when you follow Techies Today (it's free).
Audio:
About our Techies Today podcast

See the Techies Today page for our Episode Guide, and learn how to listen to every episode on your phone or tablet.