Alumni and Friends

Alumni Update

Mike O'Gara, a 1994 Purdue mechanical engineering technology graduate, helped coach race car driver Marcus Ericsson to victory in the 2022 Indy 500. O'Gara,...
Juan Pablo Montoya, Emerson Fittipaldi and A.J. Foyt are legendary race car drives — and Purdue alum Bill Pappas (BS mechanical engineering technology '83) has...
Friends Update

West Lafayette, Indiana – Dawit Lemma, founder and CEO of Krimson Aviation, the Addis Ababa-based flight support, charter, leasing, MRO solutions and aviation...
Published:
September 30, 2021
Randy Rapp, associate professor of construction management technology, has been appointed the Professor of Restoration and Reconstruction. The professorship was funded by...
Published:
March 12, 2021
UPDATE YOUR INFO

New job? New address? New baby? Keep us posted on what's happening in your life. Submit your updates to the Polytechnic Office of Advancement using the form to the right.
ADVANCEMENT OFFICE

Ernie Avellana

Chief Development Officer
epavellana@prf.org
765-496-5117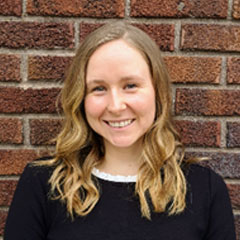 Pam Pickett

Manager of Donor Relations and Stewardship