Program Objectives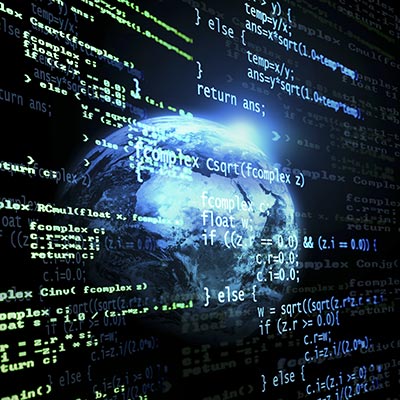 The field of open digital innovation which is at the intersection of innovation studies, information systems, information and data sciences is motivated by the increased empirical significance of 'open innovation' as an industrial innovation model. The economic significance of open systems of innovation, in which social and technical actions, and practices are intertwined, calls for a deeper scientific understanding of their inner working structures and mechanisms. They demand leaders and system designers to be equipped with skills, tools, and methodologies to successfully realize innovative products, services, processes or business models in environments that are increasingly open and collaborative. The field of digital innovation is the platform for innovation-driven economies of the future, and is motivated by the rapid pace of digital technologies that is transforming both business and societies.
The graduate program's mission is two-fold. It aims to educate a new generation of leaders and system designers who are capable of providing new vision and competencies needed for the contemporary practice of open and digital innovation in business and industries. The research mission of the program is to integrate real-world problem solving with scientific inquiry through user-inspired research. It aims to engage students in action-oriented field research as well as 'digital' innovation experiments, in which students translate 'real-world' problems into scientific questions and develop sound and rigorous propositions to be tested in a series of experiments (e.g. online crowdsourcing with an experimental research design), or through data-driven natural experiments and archival data analysis. Whether students seek a professional career or aim to pursue a research path, they will be equipped with foundational knowledge in innovation & strategy, information systems, and also research methods and statistics.
The program builds upon four pillars:
Innovation: Foundational competencies to apply, integrate, and explain theories, models, and tools of innovation that originate from multiple disciplines such as economics, management, psychology, sociology, and engineering
Information systems: Foundational competencies to describe, apply, and evaluate theories, concepts, and tools of information technology & information systems, and complex systems thinking
Data science: Foundational competencies in research inquiry, research methods, and data science: With the emergence of big data, data-driven analysis, statistics, and data science have become pivotal in day-to-day practice of decisions and actions throughout the various stages of the innovation lifecycle.
Open and digital innovation (Advanced competencies in open innovation and digital innovation). Building upon the foundational competencies areas, the program aims to focus the student's learning activities on the emerging field of open innovation and/or digital innovation. The program prepares the students to realize their final thesis projects in the area of open and digital innovation by developing new theories, models, and tools that help to explain or predict complex open or digital innovation, or solving real-world open and digital innovation problems.
Research Center for Open & Digital Innovation
To provide the students with the opportunity to engage in user-inspired and data-driven research, the program is closely linked to the research centers in Discovery Park that provide access to data for empirical research in open innovation and digital innovation. In particular, the Research Center for Open Digital Innovation of Purdue University offers students the opportunity to develop their thesis project in collaboration with the center's research projects and data opportunities. Through its partnership with innovative firms, students may explore opportunities to directly work on thesis projects that involve technology from its corporate partners. In addition, the center provides students with the opportunity to design their own digital experiments or open innovation case studies that involve entrepreneurial students, hackers, and citizens from the city of West Lafayette and beyond.
Faculty Involved

Besides having on-campus faculty members involved with this program, the success of this program is also dependent on the involvement of industry professionals and scholars in the field to provide guest lectures and/or provide supplemental instruction on professional practice and research related to the same in the field (e.g. Esteve Almirall, ESADE Business School, Spain, Markus Schimmer, Accenture, Switzerland)
Program Plan of Study

The TLI core courses are designed to offer students an understanding of systems and management. The concentration core courses contribute to developing skills in open and digital innovation. The concentration selective courses provide foundational knowledge in (1) innovation theories (2) information systems and systems thinking (3) research methods and data science.
MS TLI Core (15 cr)

| Course Number | Course Title |
| --- | --- |
| TECH 64600 | Analysis of Research in Industry and Technology (3 cr) |
| IT 50700 | Measurement and Evaluation in Industry and Tech or STAT 501 / 511 (3 cr) |
| IT 50800 | Quality and Productivity in Industry and Technology or STAT 502 / 512 (3 cr) |
| TECH 69800 | Thesis (6 Cr) |
Further, 9 credits are required from the concentration core courses. In addition, the student has to select 3 credits from the concentration selective I, and 6 credits from the concentration selective II.
Open and Digital Innovation (TLI Concentration Core, 9 credits)

| Course Number | Course Title |
| --- | --- |
| TLI 52000 | Foundations of Innovation Studies (3 cr) |
| TLI 52600 | Digital Innovation & Transformation (3 cr) |
| TLI 62500 | Research in Open Innovation I (3 cr) |
Concentration Selective I: Innovation, Information Systems, Information Technology, and Others (Select 1 course, 3 credits)

| Course Number | Course Title |
| --- | --- |
| TECH 62100 | Technological Innovation (3 cr) |
| MGMT 59000 | Technology Entrepreneurship & Lean Startups (Krannert 4 cr) |
| CNIT 55000 | Organizational Impact of Information Technology (3 cr) |
| CNIT 55100 | Information Technology Economics (3 cr) |
| CNIT 55200 | Information Technology Project Management (3 cr) |
| COM 49700 | Online Communities, Special Topics in Communications (Communications, 3 cr) |
Concentration Selective II: Research Methods & Statistics (Select 2 course, 6 credits)

| Course Number | Course Title |
| --- | --- |
| TLI 52700 | Behavioral Analytics (3) |
| STAT 51100 | Statistical Methods (3) |
| SOC 58000 | Method of Social Research I (3) |
| STAT 51400 | Design of Experiments (3) |
| STAT 52400 | Applied Multivariate Analysis (3) |
| STAT 69500 | Large Scale Data Analysis (3) |
Admission requirements, application process, and deadlines

Supporting Documents: Additional documents are required to support the application. Supporting documents should be uploaded to the online application to the graduate program:
Transcripts
GRE Test
English Proficiency
Recommendation letters
Statement of Purpose - see information under Completing the Application
Resume - 1-5 page resume to be uploaded in the application
Master's Degree Program Basic Requirements

Undergraduate Cumulative Grade Point Average: 3.0 or equivalent required for unconditional admission
Graduate Record Examination (GRE): Required -- no minimum score has been set
International Applicant Requirements

Undergraduate Cumulative Grade Point Average: 3.0 or equivalent required for unconditional admission
Graduate Record Examination (GRE): Required -- no minimum score set
TOEFL for Non-Native English Speakers:
Minimum Paper-Based Test (PBT) Score Required: 550
Minimum Internet-Based Test (IBT) Overall Score Required: 77
With the following minimum section requirements: Reading: 19, Listening: 14, Speaking: 18, Writing: 18
IELTS (Academic Module): An alternative to the TOEFL, scores of 6.5 or higher will be accepted
Pearson Test of English (PTE) (Academic Module): An alternative to the TOEFL, scores of 58 or higher will be accepted
TWE for Non-Native English Speakers: Not required, but recommended
Deadlines for application

| | Fall | Spring | Summer |
| --- | --- | --- | --- |
| US Citizen or resident (on-campus) | April 1 | October 1 | April 1 |
| US Citizen or resident (distance) | July 1 | November 15 | No Entry |
| International (on-campus) | April 1 | September 1 | February 15 |
| International (distance) | June 15 | October 15 | No Entry |