The National Science Foundation (NSF) has just issued its first-ever grant to Purdue Polytechnic's Center for Research and Education in Advanced Transportation Ecosystems (CREATE), housed in the School of Aviation and Transportation Technology. NSF chose to fund CREATE's large-scale artificial intelligence (AI) and mixed-reality research project, which has become a priority for this center due to its focus on novel technological solutions in the air transport industry. This project includes over a dozen partners among airlines, agencies and higher education.
The $250,000 grant falls under NSF's "Future of Work at the Human-Technology Frontier" initiative. This initiative scouts out research projects making use of up-and-coming technologies, such as AI, that are often perceived as accelerants of mass social change. In the case of AI, NSF seeks research where it is used as an asset to help human workers, rather than replace them.
Grant designed to help an overworked industry
The School of Aviation and Transportation Technology's grant, co-led by professors Damon Lercel, Gaurav Nanda and Manoj Patankar (who is also CREATE's founder), uses both AI and augmented reality (AR) as worker-friendly assets. By implementing the latest advancements in AI and AR, Purdue's three principal investigators are developing methods to upgrade the maintenance, repair and overhaul procedures used on commercial aircraft.
"In aviation, human error accounts for 70% of the accidents, and technical maintenance failures are the leading cause of any kind of accident or fatality," Lercel explained.
In the years following the worst of the COVID-19 pandemic, maintenance technicians have seen a set of already difficult working conditions exacerbated. They are dealing with longer hours and later shifts, accommodating a massive uptick in demand for commercial air travel.
This comes at a moment when workforce shortages in the industry are expected to compound the issue. Boeing's internal data shows that "690,000 new maintenance technicians [will] be needed to fly and maintain the global commercial fleet over the next 20 years."
Lercel, Nanda and Patankar's grant will address this issue by providing novel AI and AR solutions to make maintenance technician's jobs simpler and more efficient.
Problems with low-tech solutions
Maintenance technicians often work in two-person teams. The first performs an initial pass on critical systems, searching for problems and logging them in a physical work order book. The second technician comes in at a later time to confirm and address the problems.
"While you're actually doing the inspection, there are all these other distractions around you," Lercel said. "You're working around other technicians, it's noisy, you might have lighting issues … and you may encounter an issue you need help with. And with turnover in peoples' shifts, the next technician may be coming in after there's already been 16 hours-worth of work done on the aircraft. Technicians just have to trust that all the work was done the right way, and communicated correctly throughout the day."
AI components
AI and AR technology can streamline many of the steps in this process. For instance, workers could have an interactive tech manual with instantaneous access to a wide variety of different aircraft. Rather than referring to a physical manual, which is often cumbersome or difficult to read on the job, an AI-enabled manual viewed on a headset or "talked to" through voice recognition is more dynamic and useful.
Technicians could receive fine-tuned answers and tailored instructions on how to resolve problems in a timely manner. All without exiting the aircraft, consulting a paper workbook, and returning later on a second shift.
Augmented reality components
Lercel believes AR could cut through maintenance technicians' communication errors or slow-downs—currently an inevitability due to their long work hours and night shifts.
"If you find a problem that needs to be resolved by someone else—say, underneath the floor of a Boeing 747—imagine being able to digitally geotag where it's located," Lercel said. Geotagging would allow technicians to "mark" problems or items of interest, like leaving a location marker on a GPS app. Technicians equipped with an AR interface like Microsoft's HoloLens could find these points of interest and approach them in real-world, three-dimensional space.
"You could even describe the problem at the geotagged site," Lercel explained. "So with speech-to-text, you could use your voice to describe the problem. Then it's actually getting annotated into a work order."
Research designed for industry and education
In addition to the machine learning and AR expertise provided by co-investigator Nanda, Clemson University (listed as a collaborator) will help with technology implementation. On the industry side, many of the grant's collaborators will test the technology among their own maintenance crews.
The collaboration is symbiotic; sponsors like Frontier Airlines will have the chance to "gain insight into how these technologies can improve their operations," while Purdue can "develop curriculum to train the next generation of technicians," Lercel stated.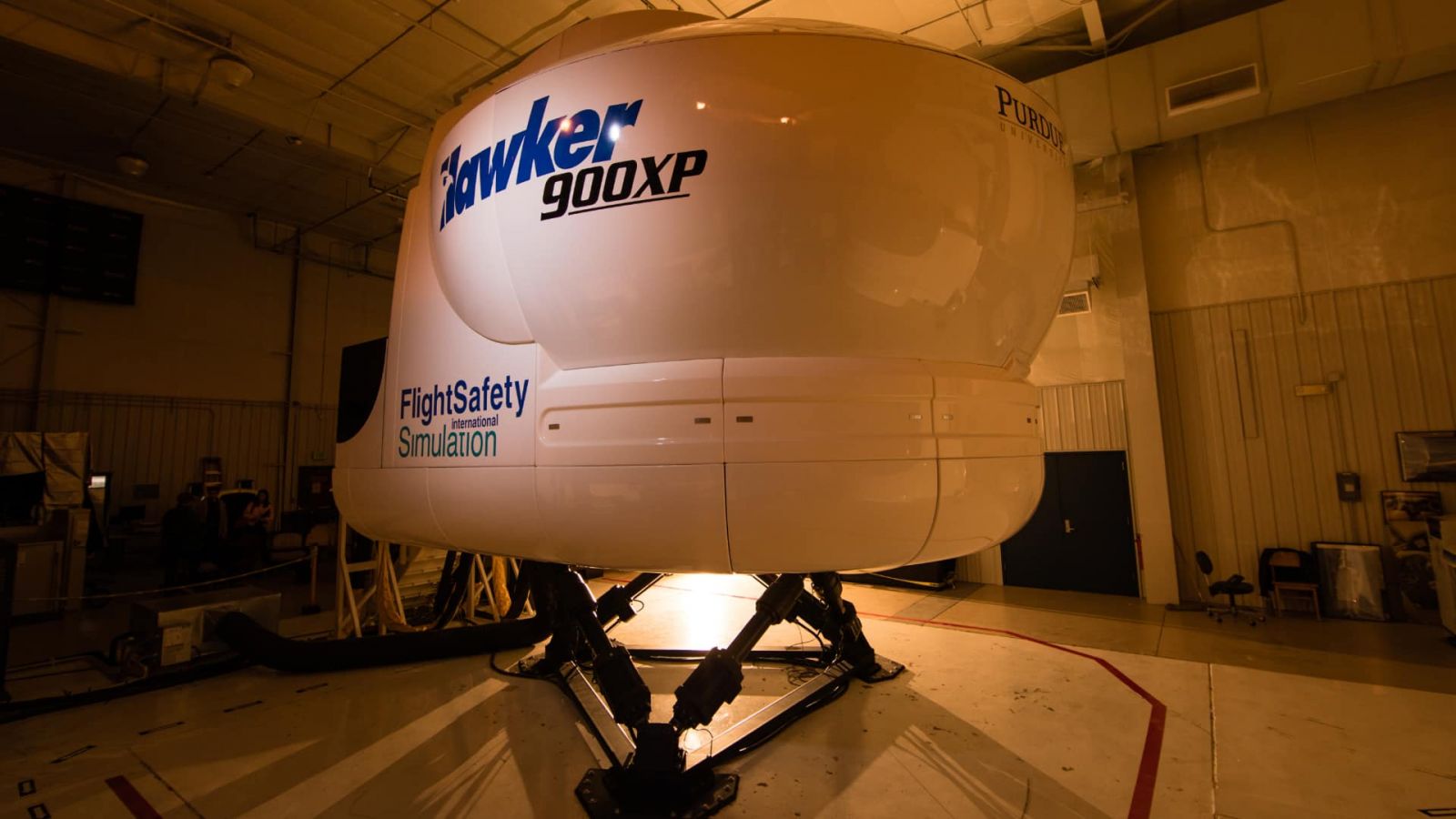 Students in the School of Aviation and Transportation Technology may benefit from this research through the creation of "digital twins" for many aircraft models. As AR is already a component of this NSF grant, the investigators will need to develop accurate models of these vehicles within software. These could be added to the already-robust suite of simulation technology the school uses to train students.
Lercel concurred on the importance of using new technology as a tool to enhance workers' abilities, rather than as a replacement. "When you look at the entire market for transport vehicles—whether it's aircraft, automotive, railways or anything else—technology has to be viewed as helper, to allow the experts to do their jobs. Ultimately, somebody still needs to go out there and fix these things, and AI and AR solutions are tools that can allow technicians to exercise their best judgment."
Additional information