pol·y·tech·nic
(noun) 21st century: A leading academic college at a world-class university that embraces the connection of people of diverse backgrounds, experiences and thoughts, and leverages innovative learning methods, real-world experiences and industry partnerships to produce graduates uniquely qualified for technology-driven careers.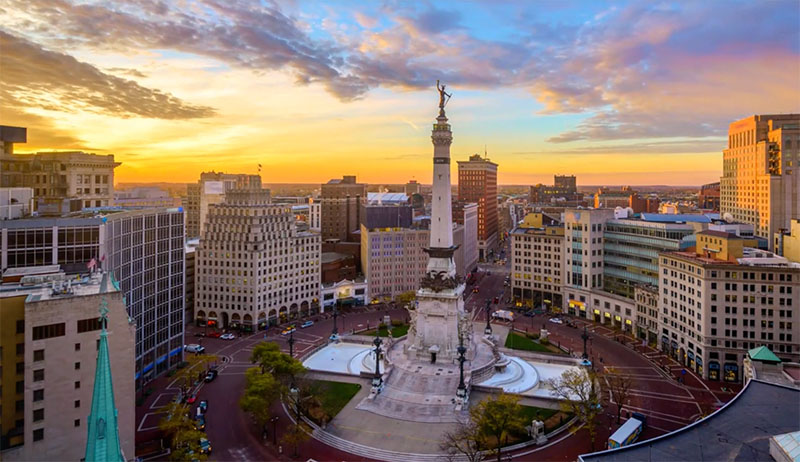 PURDUE UNIVERSITY IN INDIANAPOLIS

Announcing our next giant leap: a new, fully integrated extension of our flagship campus bringing the academic rigor and accessible excellence we're known for to central Indiana.
Find Your Fit at
Purdue Polytechnic

Our tech-centric college boasts more than 30 Bachelor of Science degree programs, so you can choose your area of study to match your hobbies and interests!
Research Impact

With a culture of interdisciplinary collaboration, risk-taking and diversity, the Purdue Polytechnic Institute's Office of Research encourages big ideas and novel approaches. Learn more about the Polytechnic's Research Impact Areas and graduate research opportunities.
Purdue Polytechnic at Anderson
Polytechnic Across Indiana

In addition to our 30+ majors on Purdue's main West Lafayette campus, Purdue Polytechnic offers a number of different degree options at multiple locations across Indiana.
Convenient Locations

With nine locations throughout Indiana, a Purdue degree or certification is closer than you think.
Polytechnic High School

Diverse, STEM-focused high schools with a unique pathway to Purdue.
The faculty, staff and students of the Purdue Polytechnic Institute strive to embrace the connection of people of diverse backgrounds, experiences and thoughts as we develop an environment that helps each of us achieve our most creative and innovative ideas and solutions. We dedicate ourselves to the hard work that must be done to improve and expand our equitable and inclusive practices as we make the Polytechnic Institute a college where everyone feels welcomed and respected, and as we build a community where excellence and achievement are attainable by all.