Colonel Joe McKenna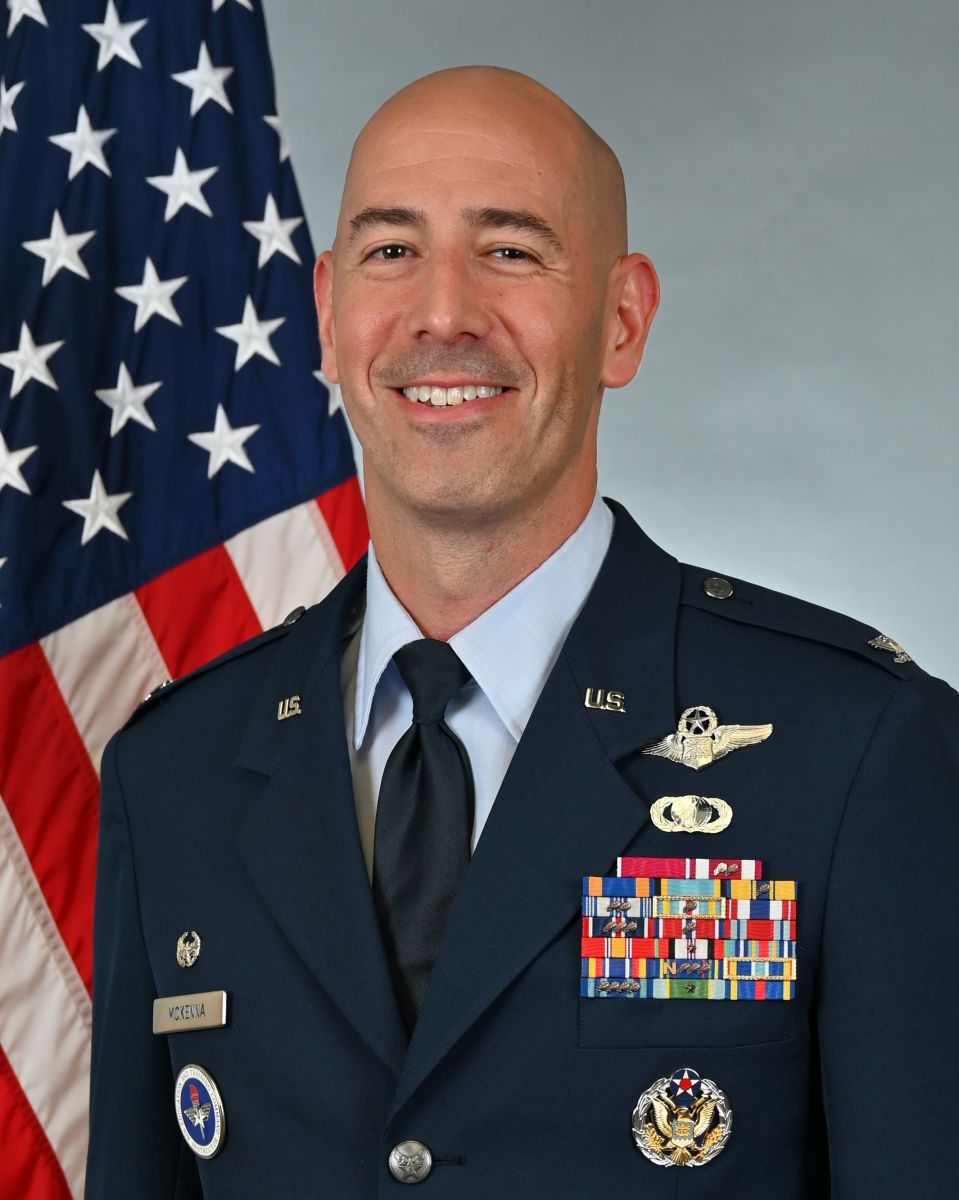 Colonel Joseph McKenna is the Commander, Air Force Reserve Officer Training Corps, Detachment 220, and Professor of Aerospace Studies at Purdue University. The Detachment trains and develops leaders of character to commission as Air and Space Force officers who are ready to meet our Nation's security challenges.
Prior to his current assignment, he was the Vice Commander of the 2nd Bomb Wing at Barksdale Air Force Base, Louisiana. In this role, he assisted the Commander in providing for the health and welfare of more than 11,400 military and civilian personnel, 6,300 family members and 25,000 retirees. He also shared responsibility for ensuring the 2nd Bomb Wing maintained a constant state of readiness to provide flexible and responsive combat capability in support of United States Strategic Command and theater combatant commanders.

From 2016 to 2018, Colonel McKenna commanded the 49th Test and Evaluation Squadron. His primary responsibility was directing and executing the Air Force's Nuclear Weapon System Evaluation Program, validating the entire U.S. inventory of aircraft-delivered nuclear weapons. Colonel McKenna also served as the Chief of Bomber Aircraft Modernization, Headquarters Air Staff, the Pentagon, Washington D.C., and as a foreign materiel engineer at the National Air Intelligence Center, Wright-Patterson Air Force Base, Ohio.

Colonel McKenna earned a Bachelor of Science in Electrical Engineering from Manhattan College and received his commission through the Air Force Reserve Officer Training Corps in 1999. He earned master's degrees in Leadership and Information Technology, Flight Test Engineering, Military Arts and Science, and Strategic Studies.
Col McKenna is a graduate of the United States Air Force Test Pilot School, and is a Master Navigator with over 2,000 hours in 35 different aircraft types, including 350 combat hours in the B-52H. He has deployed multiple times in support of Operations ENDURING FREEDOM and FREEDOM'S SENTINEL. Colonel McKenna is a Department of Defense Acquisition Corps member and holds a Level 3 certification in Test and Evaluation.