For three years in a row, the Purdue Polytechnic Institute achieved record enrollment at its West Lafayette location. In fall 2019, 4,910 students called Purdue Polytechnic home, including 4,144 undergraduates and 766 graduate students. During the period of 2006-2013, total enrollment had decreased from 4,346 to 3,640.
Since fall 2013, Purdue Polytechnic's number of new beginner undergraduate students has grown at a faster rate (+57%) than the University's growth (+27%).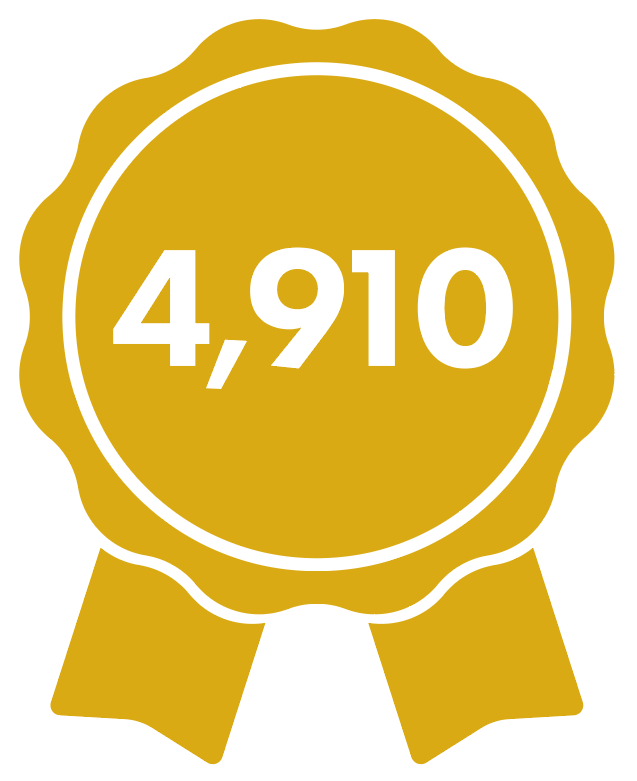 First-year students this fall had the highest ACT and SAT scores of any incoming class in the college's history. The average ACT score was 27.2 (including one perfect score of 36), a sharp improvement from 2013 when the average was below 25. The average SAT score was 1269, a 34-point jump from two years earlier.
"In high school, our newest students proved that they are ready for the challenges that they will face in the Polytechnic Institute," said Gary Bertoline, dean of Purdue Polytechnic. "Their academic achievements are impressive. Their scores also demonstrate both for future students and future employers the value of the degrees they will earn by studying in our college."
In fall 2019, 20.5% of Polytechnic undergraduates were female, a six-year change of +67%. Over the same period, there was a 24% growth in the quantity of male undergraduates.
Underrepresented minority student enrollment has grown at a 33% rate in the last six years, improving to 12% of the Polytechnic's undergraduates. Overall, 10% of the University's undergraduate students are minorities.
Since 2013, graduate enrollment in Purdue Polytechnic has changed by +58%; the University's graduate enrollment grew by 19% during the same period.
The college's growth has received recognition from Mitch Daniels, president of Purdue University.
"Back in 2013, President Daniels challenged us to transform the undergraduate learning experience in our college," Bertoline said. "Today, he speaks often of our success and enthusiastically supports our growth."
Leaders in government and industry around the state have also recognized the Polytechnic's transformation and years of record enrollment.
"The state of Indiana and Lilly Endowment generously funded the new Engineering and Polytechnic Gateway Complex so that we may continue on this path of growth," said Bertoline. "They have given us an incredible vote of confidence."
First-year students – more accomplished than ever

New beginners at the Polytechnic continue to raise the bar in terms of academic excellence and college readiness. New fall 2019 students have achieved the highest average ACT and SAT scores in the history of the college.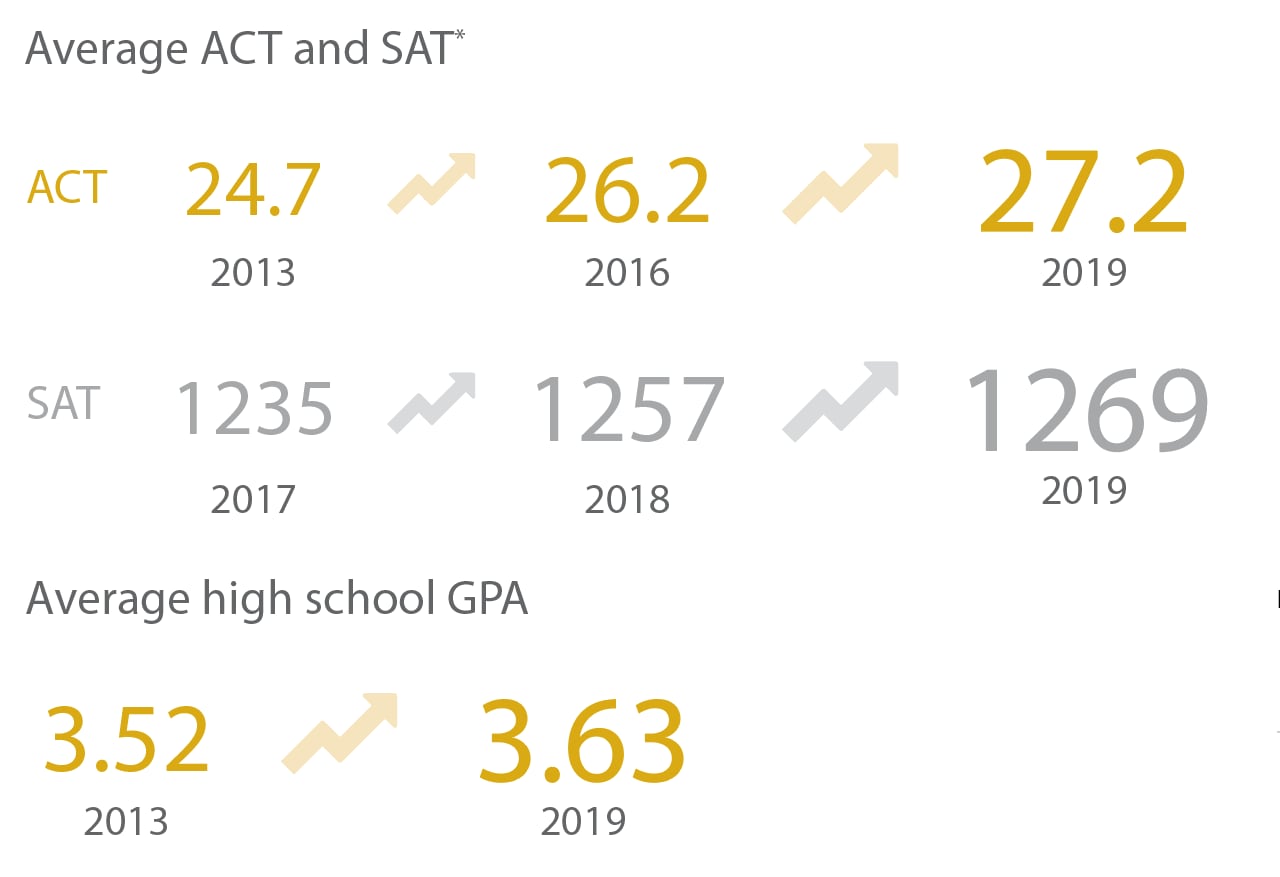 *Beginning in fall 2017, SAT results reflect new scoring and are not comparable to previous years.
College enrollment gains outpace the University

Over the last six years, the Polytechnic has achieved a 31% increase in undergraduate students and a 58% increase in graduate students, handily outpacing the University's undergraduate and graduate gains in the same time period. The total enrollment of 4,910 students for fall 2019 is the highest in the college's history.*

*All data and information is for Purdue University – Main Campus, West Lafayette, Ind.
Enrollment growth: Purdue Polytechnic flourishes

Dean Gary Bertoline attributes the Polytechnic's growth to the dedication of faculty and staff in creating a modern educational experience, focusing on:
Hands-on, active learning
The development of global perspectives and cultural understanding
Real-world experiences
A range of high-performing Polytechnic majors
High-performing Polytechnic majors

Each school and department in the Polytechnic offers a range of undergraduate degree programs designed to help students become successful members of an evolving workforce. Out of more than 30 undergraduate options, the following majors currently lead the college in enrollment numbers:
Mechanical Engineering Technology
Construction Management
Cybersecurity
Computer and Information Technology
Professional Flight
Aeronautical Engineering Technology
Electrical Engineering Technology
Game Development and Design
Aviation Management
Organizational Leadership
Animation
UX Design
Robotics Engineering Technology
Industrial Engineering Technology
Additional information: