For the seventh year in a row, Purdue University's Polytechnic college achieved all-time high enrollment. In fall 2023, 5,912 students are studying at our West Lafayette location, including 4,846 undergraduates and 1,066 graduate students.
The incoming class is among the most academically prepared ever, with an average SAT score of 1280, average ACT score of 28.6 and average GPA of 3.70. The ACT and GPA numbers are the highest on record.
"Our programs focus on learning by doing and gaining significant real-world experience during college," said Daniel Castro, dean of Purdue Polytechnic. "The Polytechnic's industry-ready approach to higher education and Purdue's 12 consecutive years of frozen tuition are an unbeatable combination for more and more students. I am thrilled that so many students are preparing for their future careers here."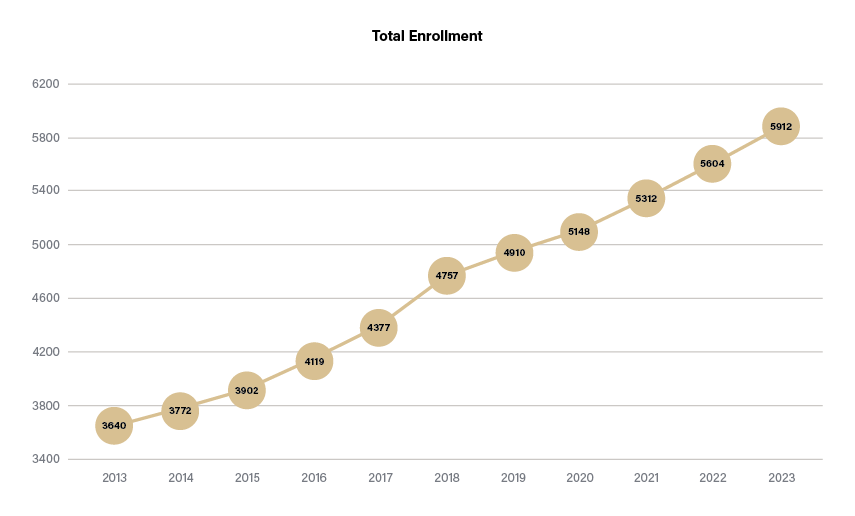 In fall 2023, 22% of Polytechnic undergraduates are female, a new record for the college. Underrepresented minorities comprise 13.0% of Polytechnic undergraduate students, the highest percentage ever.
Indiana residents comprise 50.6% of the college's undergraduate students in West Lafayette. Non-residents comprise 38.3% of undergraduates, and 11.1% are international students.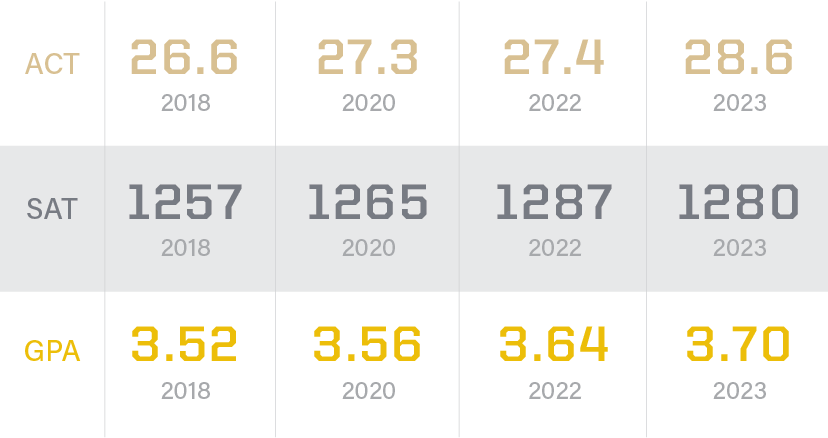 Graduate enrollment in the Polytechnic's on-campus and online programs continues to grow. This fall, the college has 235 on-campus PhD students and 286 online graduate students, both the highest ever.
Including undergraduate and graduate students in West Lafayette plus students enrolled in the college's additional nine locations throughout Indiana, the Polytechnic's total enrollment in fall 2023 reached 6,531 students. Purdue Polytechnic continues to be the university's third largest college by enrollment.
All data and information pertain to the Polytechnic college at Purdue University in West Lafayette, Ind. — excluding the preceding paragraph, which includes all 10 Polytechnic locations throughout Indiana.
Additional information