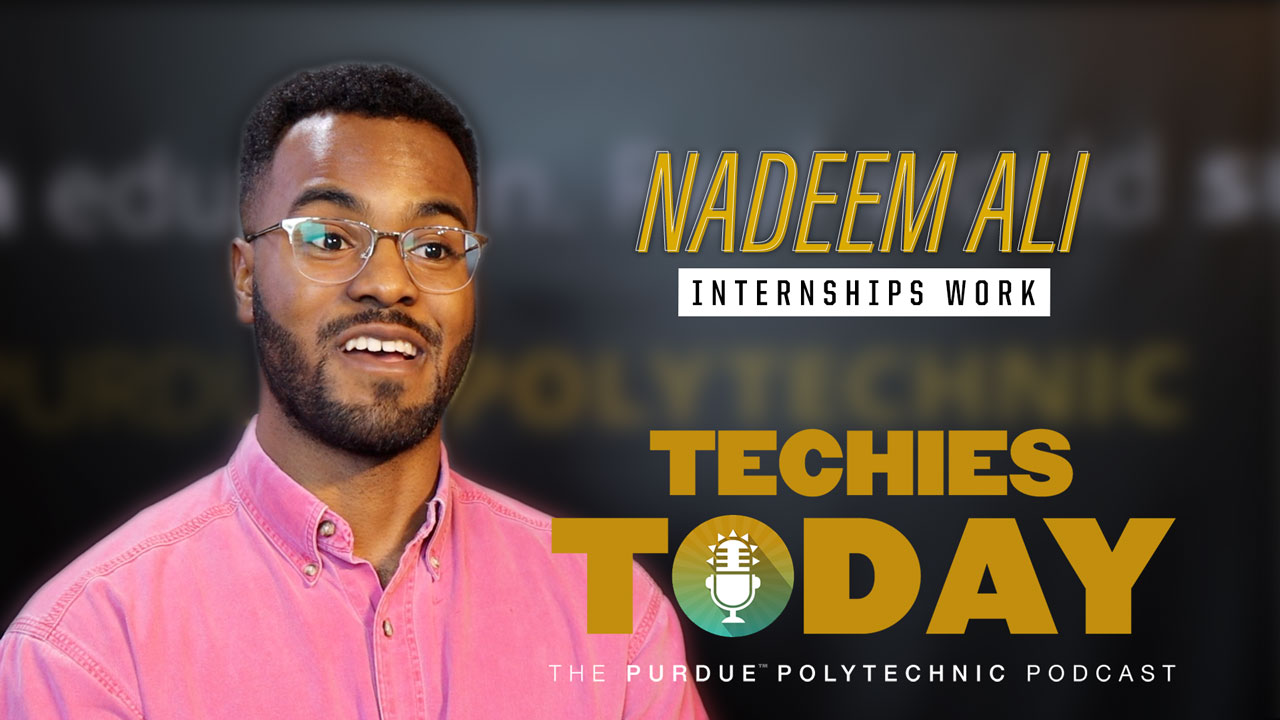 Nadeem Ali, a student majoring in Purdue Polytechnic's mechanical engineering technology program, talked with us a few months before graduating about the importance of going on an internship during college, which will help "diversify your experience outside of your book-smarts" and make students especially attractive to future employers. We learn about Nadeem's internships at John Deere, Fiat Chrysler and Tesla and the advice he offers to high school students.
Episode 011 Hotlinks

Listen & watch

Listen to or watch this episode, below — or learn how every new episode of our podcast can be delivered automatically to your mobile phone or tablet when you follow Techies Today (it's free).
Audio:
Video:
About our Techies Today podcast

See the Techies Today page for our Episode Guide, and learn how to listen to every episode on your phone or tablet.