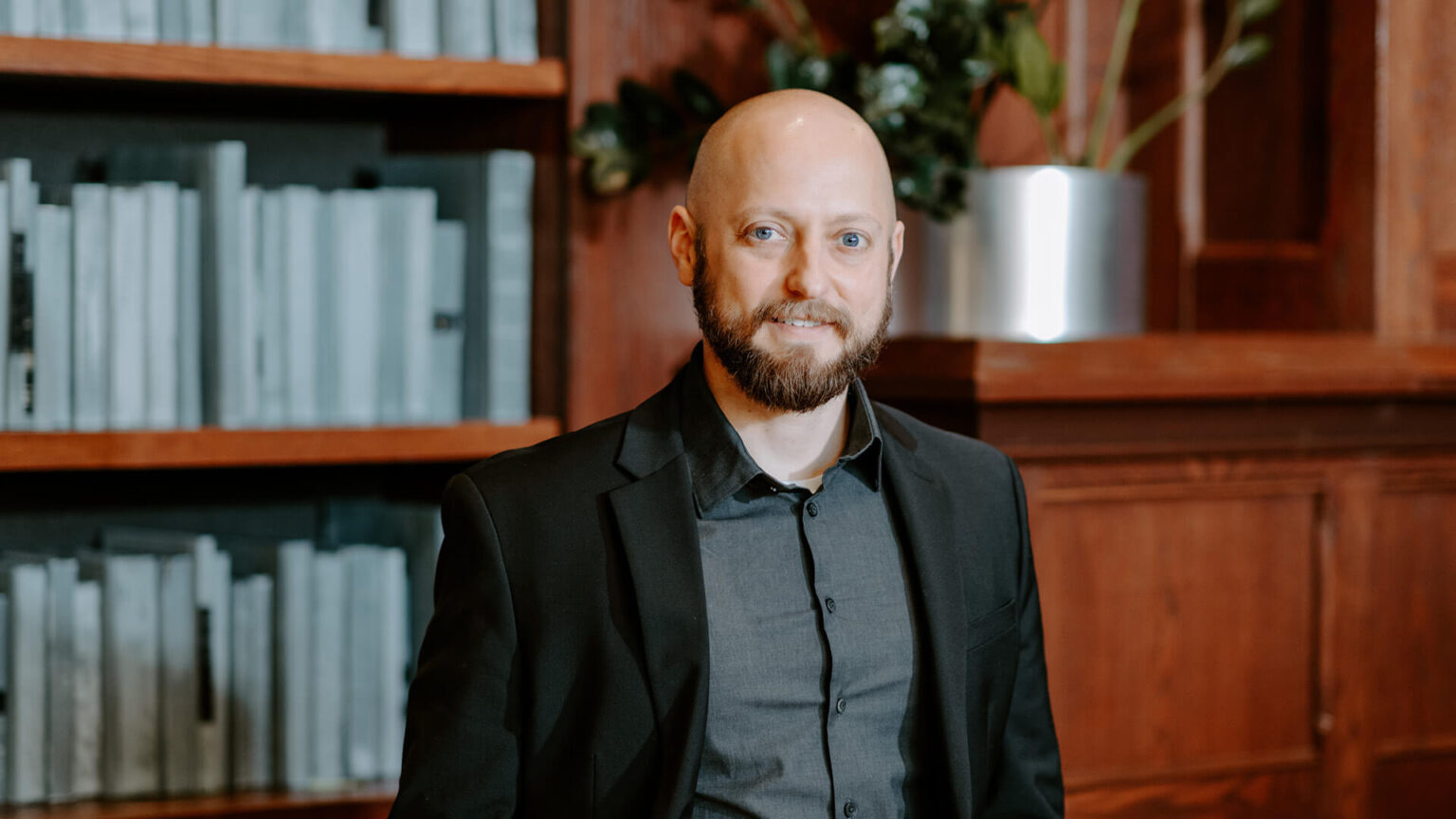 The Persistent Pursuit, Purdue University's publication highlighting the community's outstanding stories, recently spoke with Purdue Polytechnic's Greg Strimel. This April, Strimel (an associate professor in the Department of Technology Leadership and Innovation) received the Charles B. Murphy Outstanding Undergraduate Teaching Award, Purdue's highest undergraduate teaching honor.
Strimel pointed out that he finds the award especially meaningful because of the level of student involvement in deciding winners. "It's really gratifying because students have to advocate for the winner. For me, it's all about the students – getting to work with them gives us the opportunity to build the next generation of scholars, innovators and educators," he said.
For his part, Strimel has spent his career working equally on both the instruction and research components of working in a STEM field. "Being a teacher and a researcher here at Purdue goes hand in hand. … Research helps us dive deep into a field, topic or challenge and allows students to make an impact with what they're doing through education."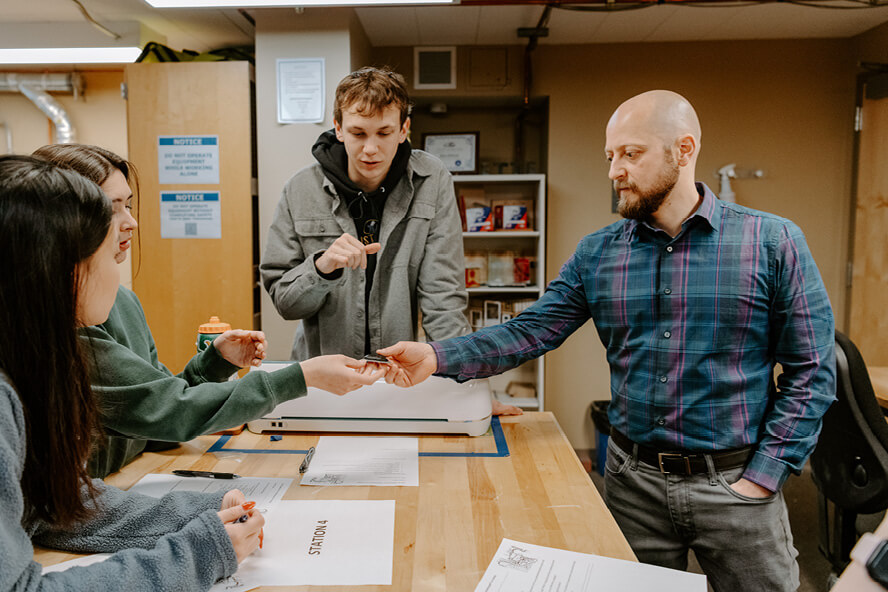 The fusion of teaching and researching components are most evident in Strimel's successful efforts to develop and introduce the interdisciplinary Purdue Polytechnic minor, design and innovation. This minor recently wrapped up the Design and Innovation Challenge, a recurring event at the end of every semester where all students from the minor's courses team up to prototype new inventions. The groups finish out the semester with a completed prototype which they showcase during the Challenge, and winners can receive up to $5,000 to continue pursuing the commercial opportunities in patenting, business-creation and more that may be possible for their product in the future.
Strimel joins his Purdue Polytechnic colleague Bryan Hubbard as a winner of a 2023 Murphy Award. The presence of two Polytechnic professors out of five total winners across the entirety of Purdue makes the college a statistical standout among Murphy Award recipients. This comes on the heels of many more Polytechnic recipients of the award in the recent past; just within the last six years, other winners within the college include Esteban Garcia Bravo, associate professor of computer graphics technology, Dawn Laux, clinical associate professor of computer and information technology, and Mark French, professor of mechanical engineering technology.
For Strimel personally, the Murphy Award is another accolade confirming a high-quality early-career academic reputation. In 2021, he won the Exceptional Early Career Teaching Award. Regarding his students, Strimel says "I can't wait to see what kinds of ideas they bring into the classroom. Students are coming in from different disciplines and backgrounds. Getting to know them and the way they do things is expansive to my own understanding of what we can provide students at Purdue."
See the full story at The Persistent Pursuit.
Additional information