This degree has expanded into eight separate majors and is no longer listed for prospective students on the Common App. If you are in the process of applying to Purdue University, read about our current majors below to learn more about your expanded options and to apply. Information on this page is accurate for students enrolled in Fall 2015 and before.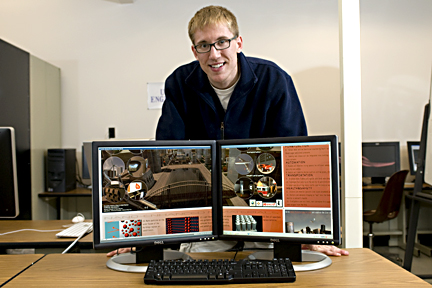 Special features
Take advantage of the flexible curriculum to specialize in an area based on your interests and talents
Benefit from faculty experience in industrial careers
Gain industry-standard experience in labs and facilities with the latest technologies
Improve your career prospects with real-world research projects that allow you to work alongside faculty and for actual clients
Two degrees in five years: earn your bachelor's and master's degrees in computer graphics technology in only five years with a special plan of study.