Gozdem Kilaz, associate professor of engineering technology, has been recognized for her contributions to the research mission in Purdue University's Polytechnic Institute. In May 2021, Kilaz received the college's Outstanding Faculty in Discovery Award.
Kilaz holds bachelor's and master's degrees from Bogazici University and earned a PhD from Purdue, all in chemical engineering. She serves as the chief scientist for the Air Transportation Institute for Environmental Sustainability (AirTIES). She established Purdue's Fuel Laboratory of Renewable Energy (FLORE) for chemical identification and properties testing of aviation fuels in 2018 and has collaborated with faculty in the Laboratory of Renewable Resources Engineering (LORRE) since 2014.
"We are always advancing the interface between science and technology through multidisciplinary projects," Kilaz said. "Instead of seeing my background in chemical engineering as a difference, I used it as an advantage. I wanted to see how we could make a synthesis, utilizing the main principles of both mechanical and chemical engineering while also collaborating with faculty in materials engineering and chemistry."
Sustainable biofuels

Much of Kilaz' research has focused on alternative liquid transportation fuels, including development, testing and approval of biofuels.
"When we utilize alternative fuels, we introduce fewer toxins into the environment than when we use petroleum-derived fuels," said Kilaz. "It's important to note that the resources [for biofuels] are never going to diminish. We can always grow more plants and dedicate more biomass toward energy production."
The Defense University Research Instrumentation Program (DURIP) awarded $293,000 in 2015 to Kilaz and Bruce Cooper, senior scientist at Bindley Bioscience Center, to study the different sources of biomass-biofuel and research the relationship between their chemical composition and fuel performance.
Kilaz worked with Hilkka Kenttämaa, the Frank Brown Distinguished Professor of Chemistry and Rodney Trice, professor of materials engineering, to identify the best fuels for various military applications without expensive testing. They studied hot corrosion techniques and combined experimental data with quantum chemical calculations to develop predictive models so fuel manufacturers can "tune" products for specific applications. It was one of seven U.S. Navy Enterprise Partnership Teaming with Universities for National Excellence (NEPTUNE) research projects at Purdue that year.
In 2016, Kilaz worked on a new technology named REACH, renewable acid-hydrolysis condensation hydrotreating, that converts biomass such as corn stover or wood chips into biofuels, but without producing carbon dioxide (CO2), as do fermentation and other conventional processes. The technology has the promise of broad impact.
"It's not only one little field of work," said Kilaz. "It encompasses everybody. It's for our future, our environment and our economy. That's why I'm so passionate about this."
Beyond its zero-CO2 attribute, REACH uses standard processing techniques found in paper production and petroleum refining. In addition, it produces diesel fuel and jet fuel significantly faster and more cheaply than other biofuel production methods and it doesn't rely on food crops.
"The goal is to have very competitive pricing for cars and airplanes, as well as fewer emissions, making it highly sustainable," said Kilaz.
She was a member of the Design of Next Generation Renewable Fuels research team, one of six interdisciplinary groups at Purdue that received $2.7 million in grants of $450,000 each in 2017. The funding, awarded as part of the U.S. Navy Enterprise Partnership Teaming with Universities for National Excellence (NEPTUNE) program, aimed to help the Navy and Marine Corps generate at least 50 percent of their energy from alternative sources.
A knowledge gap in the development of alternative aviation fuels that Kilaz had first noticed as a postdoctoral research assistant led her to create the Fuel Laboratory of Renewable Energy (FLORE) in 2018, an interdisciplinary research lab in Purdue's Potter Engineering Center.
"Aspects of petroleum-derived fuels remain unknown," said Kilaz. "In their recipes, we don't know which constituent parts are responsible for specific aspects of their performance or properties. When making a new fuel, rather than mimicking an existing fuel's composition, companies are limited to trying to mimic its performance."
These limitations create hurdles in the development of fuels produced directly from renewable organic matter or indirectly from agricultural and other wastes. Through new research with state-of-the-art instruments valued at nearly $1 million, Kilaz and her research team hope to find solutions in the FLORE lab.
"The idea is to be able to understand the chemical composition of aviation fuels, and eventually other liquid transportation fuels, in a very detailed way," Kilaz said. "We are working to correlate a fuel's properties and performance to its exact chemical composition."
In 2019, a new $1.7 million grant from the U.S. Department of Energy (DOE) funded an acceleration in Kilaz' work toward generating sustainable aviation fuels. She was principal investigator for a project titled "Higher Energy-Content Jet Blending Components Derived from Ethanol." The research team included Kenttämaa and Trice as well as John Sutherland, professor and Fehsenfeld Family Head of Environmental and Ecological Engineering, and Nathan Mosier, professor of agricultural and biological engineering. They collaborated with researchers at the Pacific Northwest National Laboratory (PNNL) and LanzaTech, an Illinois-based producer of sustainable aviation fuels.
Greenhouse gasses in the atmosphere would be reduced through greater cultivation of biomass for alternative fuels, noted Kilaz, because plants use carbon dioxide as food for photosynthesis. She imagines a "closed cycle" in which carbon dioxide emissions from the combustion of fuel are fully consumed by the plants grown to produce those fuels.
"The optimal solution for an environmental engineer," said Kilaz, "is to be carbon-neutral, leaving a cleaner, more sustainable future to the next generation."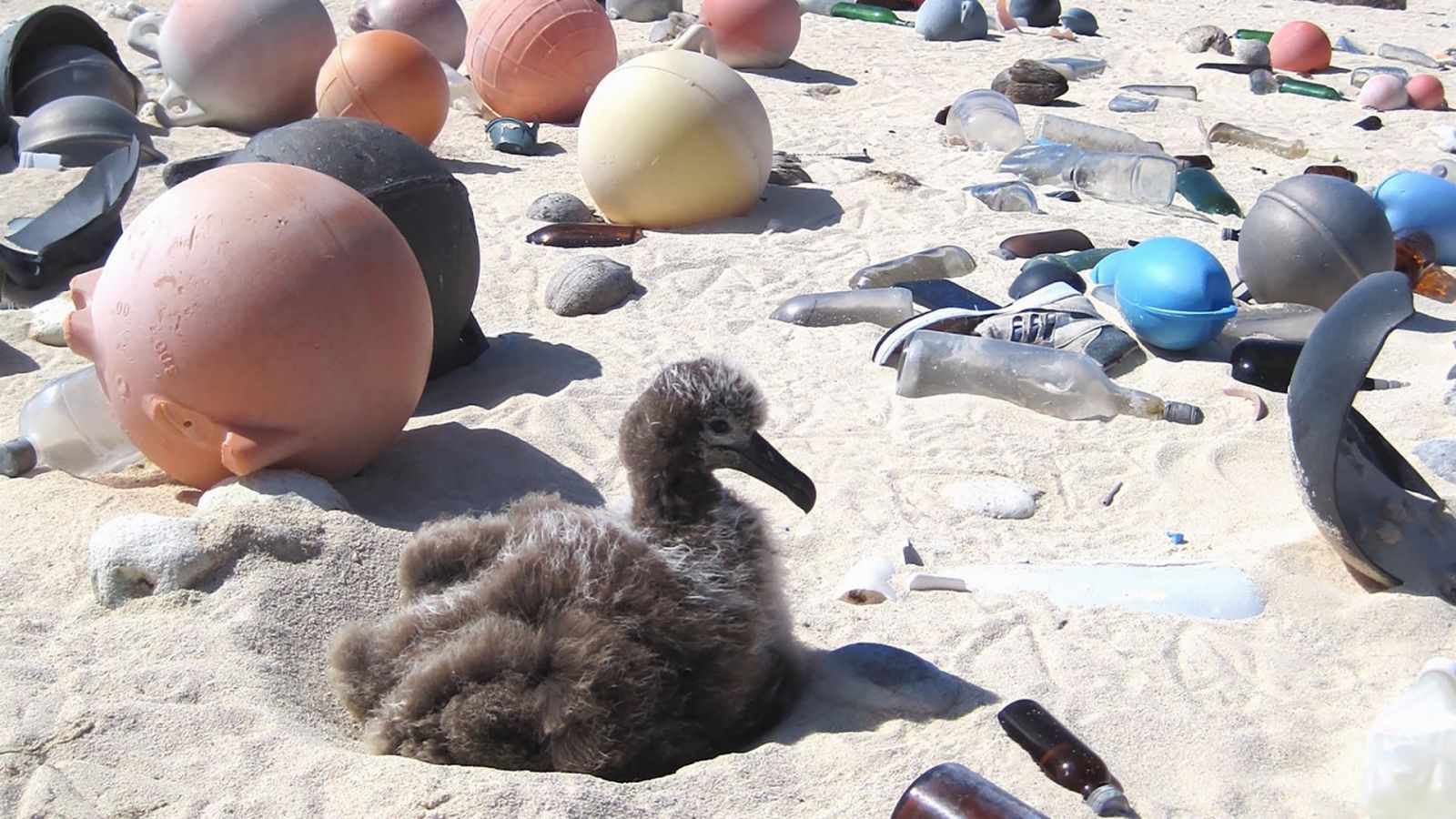 Related research

As an outgrowth of her biofuels research, Kilaz worked with College of Engineering faculty on a three-part study to analyze alternative gas-turbine fuels to determine their burn and fire-spread characteristics so that firefighters can be properly equipped to safely fight fires that involve the new fuels.
Kilaz and her research assistants in the FLORE lab are also working to optimize a chemical conversion process developed by a research team led by Linda Wang, the Maxine Spencer Nichols Professor in the Davidson School of Chemical Engineering. The chemical conversion process could transform the world's polyolefin waste, a form of plastic, into useful products, such as clean fuels and other items.
Kilaz is currently serving as the co-leader of Purdue Polytechnic's Realizing the Digital Enterprise research impact area. The team is researching systems at the intersection of social impact, human actors and technology with the goal of discovering new ways to improve connections between digital and physical infrastructure.
Kilaz has previously been honored for her accomplishments. Purdue Polytechnic's School of Engineering Technology named her the Outstanding Graduate Mentor in 2019 and Outstanding Faculty in Discovery in 2016. In 2015, she received the same award from the School of Aviation and Transportation Technology, where she holds a courtesy faculty appointment.
Additional information