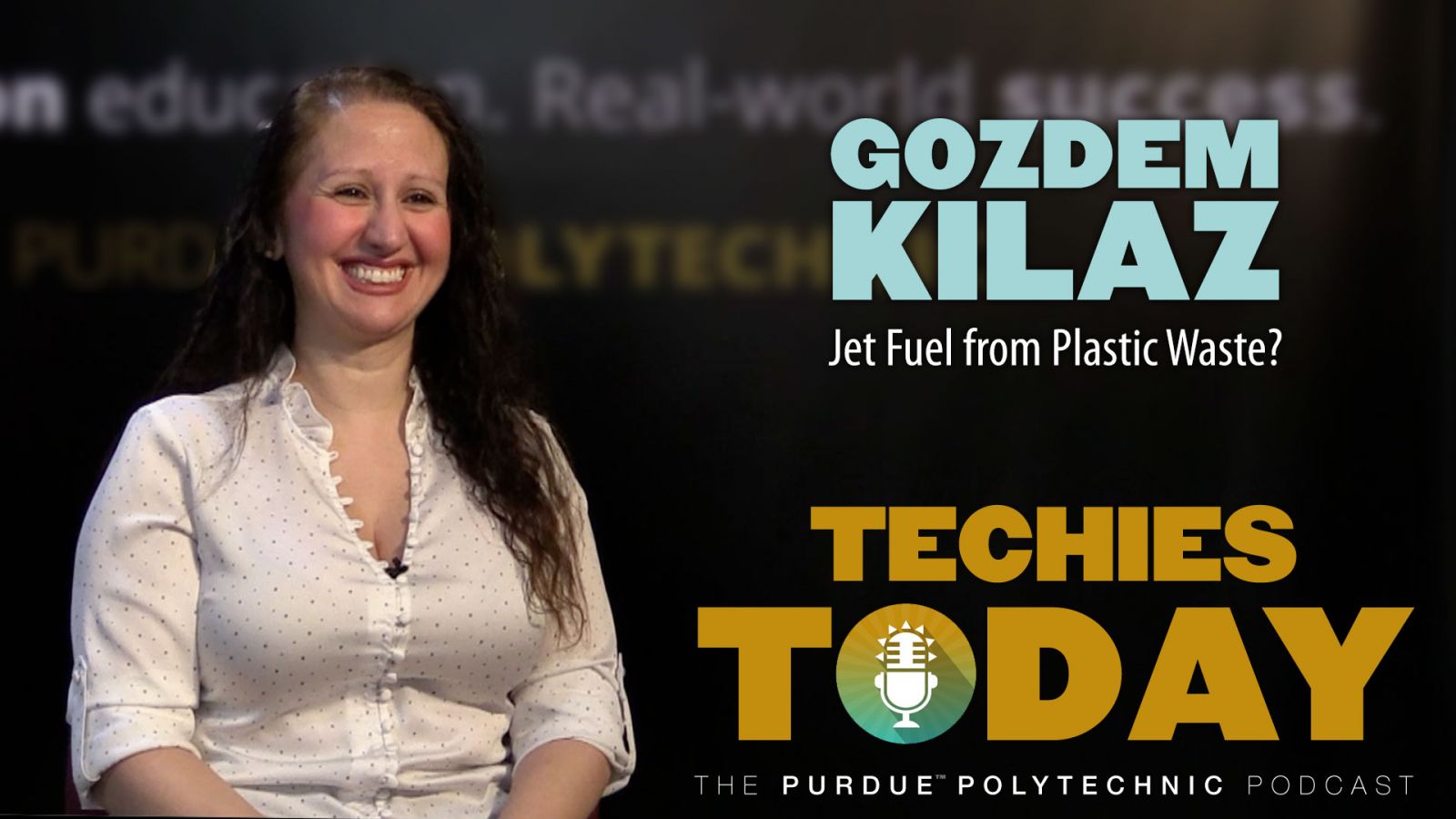 Purdue Polytechnic's Gozdem Kilaz, assistant professor of engineering technology, has focused her research on developing alternative liquid fuels for transportation — specifically, aviation biofuels. She discusses her work on a project to convert plastic waste into jet fuel. Gozdem also has big news to share about an upcoming project. (This episode was updated to correct a minor error in the introduction.)
Learn more about the research by Kilaz and Linda Wang, the Maxine Spencer Nichols Professor in the Davidson School of Chemical Engineering.
Hotlinks for Episode 003:
About our Techies Today podcast:
See the Techies Today page for our Episode Guide, and learn how to listen to every episode on your phone or tablet.