Computing systems and manufacturing are increasingly embedded in our physical world, with automation, intelligence, scale, and interconnectedness bridging the physical and digital worlds through visible and invisible infrastructure. However, this interconnectedness brings unanticipated social consequences and volatile patterns of acceptance and use that impact personal and collective well-being. Our vision is to pair technological capability and social responsibility to create successful cyber–physical experiences.
Current Projects


Gozdem Kilaz, assistant professor of engineering technology and director of Purdue's Fuel Laboratory of Renewable Energy (FLORE), will serve as principal investigator for "Higher Energy-Content Jet Blending Components Derived from Ethanol," a research project funded by a $1.7 million Department of Energy grant.

Purdue Polytechnic's Richard Voyles and his research colleagues are developing pill-sized robots with artificial intelligence to help dairy farmers monitor the health of their herds.

A new, patented technique being developed by Yingjie "Victor" Chen and his research team could make visualization of big spatial data sets easier and more concise.
Involved Faculty Expertise

Advanced Materials
Data Visualization & Analytics
Design
Health Applications
Manufacturing & Processes
Robotics & Mechatronics
Sensors
Systems & Networks
Funding Opportunities

Reference Documents

Faculty Champions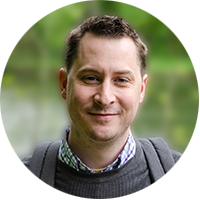 Colin Gray
Assistant Professor
Gozdem Kilaz
Assistant Professor
Explore our research impact areas