WHAT WE DO

Promote the mission, vision and academic opportunities of the Polytechnic Institute
Encourage awareness and appreciation of diversity
Endorse educational opportunities across campus
Establish avenues for students to be involved on campus
Provide opportunities for the success of all Polytechnic students
Implement engagement and outreach activities for students to explore Polytechnic degrees
Improve student retention and success through student organizations, academic support services and mentoring programs
Guide prospective students' search for a Polytechnic degree matching their interests and career goals
Learn more about our commitment to diversity.
Meet the 2022 graduates who helped our office staff make exciting things happen in the Polytechnic!
EVENTS & RESOURCES FOR PROSPECTIVE/INCOMING STUDENTS AND COUNSELORS

RESOURCES FOR PARENTS

We've compiled a list of campus resources and helpful links, especially for you!
EVENTS & RESOURCES FOR CURRENT STUDENTS

Welcome Week

Join us the first week of classes for free food and fun activities in and around Knoy Hall. Learn about student groups, cultural centers and recreational sports.
Study Halls

Study sessions and snack breaks encourage students before finals. Look for information about these events on social media.
Technology Seminars

First-year students learn study strategies.
TECH 100: Students receive an introduction to support services and strategies to help students succeed in classes.
TECH 101: Students meet women employed in technology-related fields to hear their personal stories and gain real-world insight.
Student Organizations

There are student groups across Purdue for just about every interest. A few opportunities are:
Academic Support

A free service for Techies to learn one-on-one from students who have already had academic success in the same courses.
Need help with your math and/or physics classes? Polytechnic students are available to help you!
STAY IN THE KNOW:

FOLLOW US ON SOCIAL MEDIA @ TECHPURDUE!

AND FOLLOW THE STEPS BELOW TO SIGN UP FOR OUR TEXT ALERTS

CONTACT US:

Dudley Hall (DUDL), Room 1376
363 N Grant St.
West Lafayette, IN 47907
techrecruit@purdue.edu
765-494-4935
WHO WE ARE

Everyone in our office is eager to help Polytechnic students navigate their paths through college. Take advantage of the services we offer.
Antonia (Toni) Munguia
Director of Recruitment, Retention, and Diversity
Benito Abraham Martinez
Assistant Director of Diversity and Retention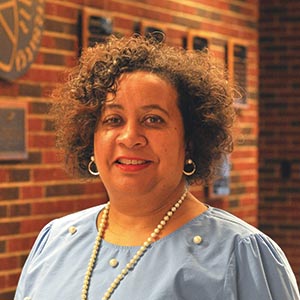 Cathy Pullings
Assistant Director of Diversity and Recruitment
Rebecca Yoder
Associate Director of Recruitment and Diversity
Kassandra Lopez Carrillo
Office Assistant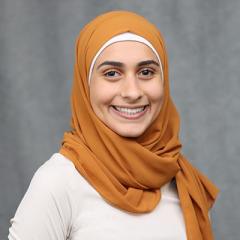 Zahra Al-Awadi
Office Assistant