Engineering TechnologY MAJORS
MAKING TECHNOLOGY WORK

What if you could actually build technology to make the world better while getting your degree? Our engineering technology programs teach you how modern industries work, but they'll also teach you how to improve on them.
Purdue Polytechnic's engineering technology programs are designed with your interests in mind. To build the industries of the future, you'll need more than theory alone. You'll also need hands-on experience building the tech itself — whether it's manufacturing machinery, electrical systems, robots or countless other high-tech systems. With labs in some of the biggest, state-of-the-art facilities on campus and faculty mentors who will help you channel your abilities into the best field of study for you, Purdue Polytechnic is excited to design a personalized STEM education to fit your goals.
POTENTIAL JOB TITLES

Industrial engineer
Audio systems architect
Electrical engineer
Logistics engineer
Mechanical engineer
Creating a career in robotics design through an internship opportunity.

A lifelong passion for STEM disciplines led Keenan McKibben to enroll at Purdue Polytechnic High School. Now a sophomore at Purdue University majoring in robotics engineering technology, McKibben recently interned with Rapid Prototyping and Engineering. The Franklin, Indiana-based company designs and manufactures prototype parts for companies such as Cummins Inc., Allision Transmission, IndyCar racing teams and, occasionally, NASA.
HEAR WHAT OUR RECENT GRADS HAVE TO SAY

Purdue Polytechnic provided me with hands-on experience and diverse knowledge of other concentrations like electrical, materials, and automation engineering. Being well-rounded and knowing how to apply my knowledge greatly helped me become qualified for my job.
Sam Fowler
New Product Development Engineer at Parker-Hannifin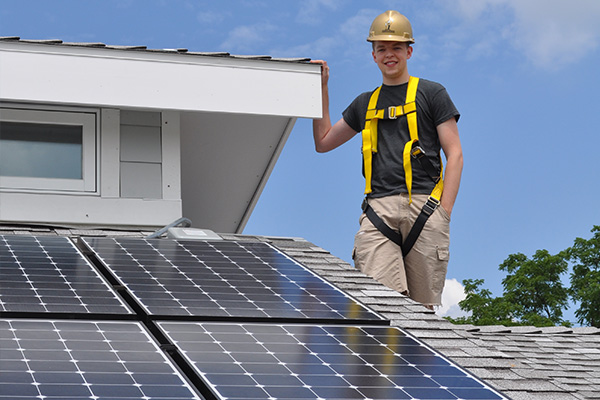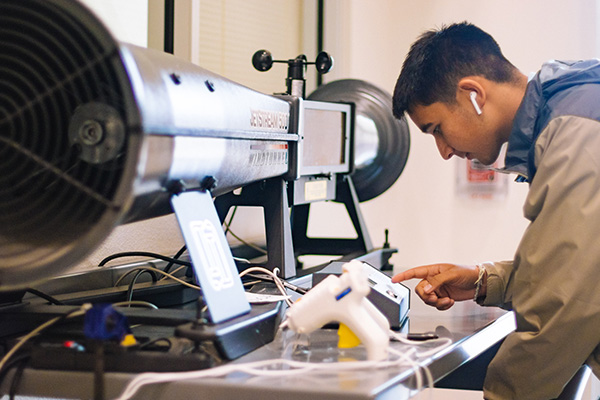 Want to learn more? Come visit us on campus!