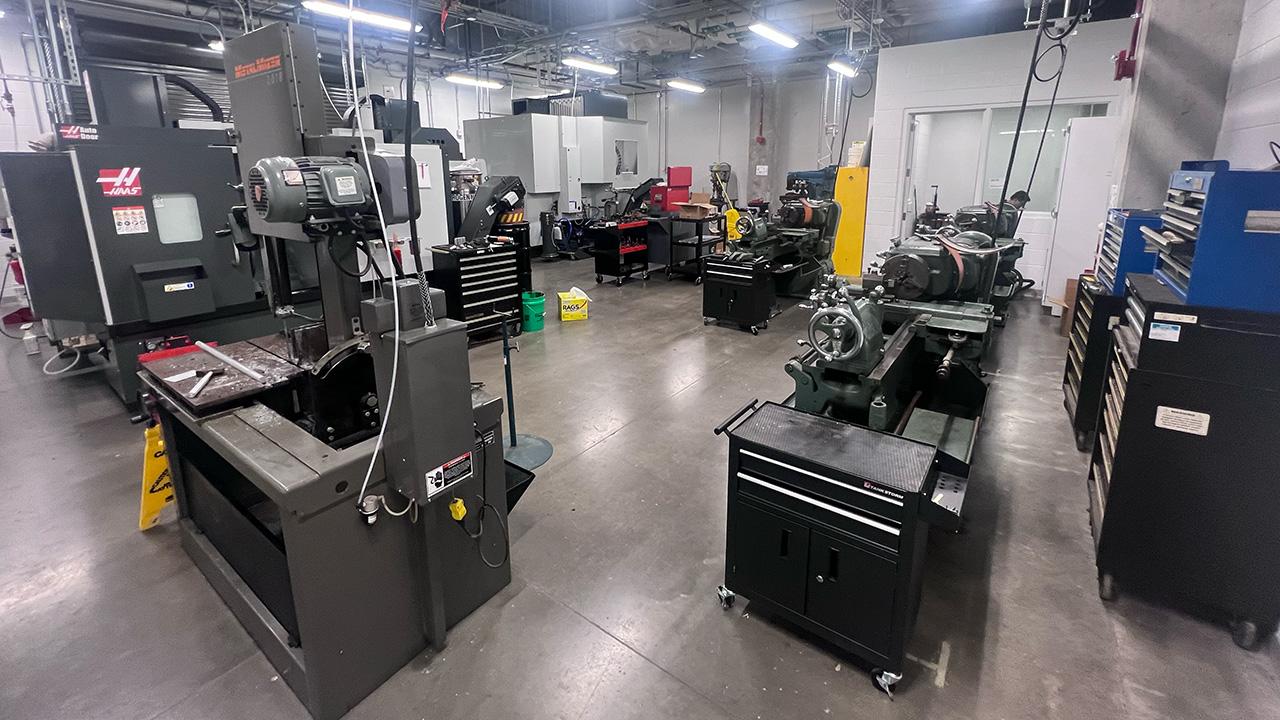 Dudley and Lambertus Halls – Purdue University's newest, largest-ever academic building combining both Polytechnic and engineering facilities – will see over a dozen new labs opened for the 2023-2024 academic year to serve Purdue Polytechnic's curriculum needs.
The Polytechnic Institute at Purdue University had held several classes in Dudley and Lambertus Halls prior to the building's April 14 dedication. The summer months allowed for those facilities already in use to be further outfitted with industry-standard technologies and teaching tools.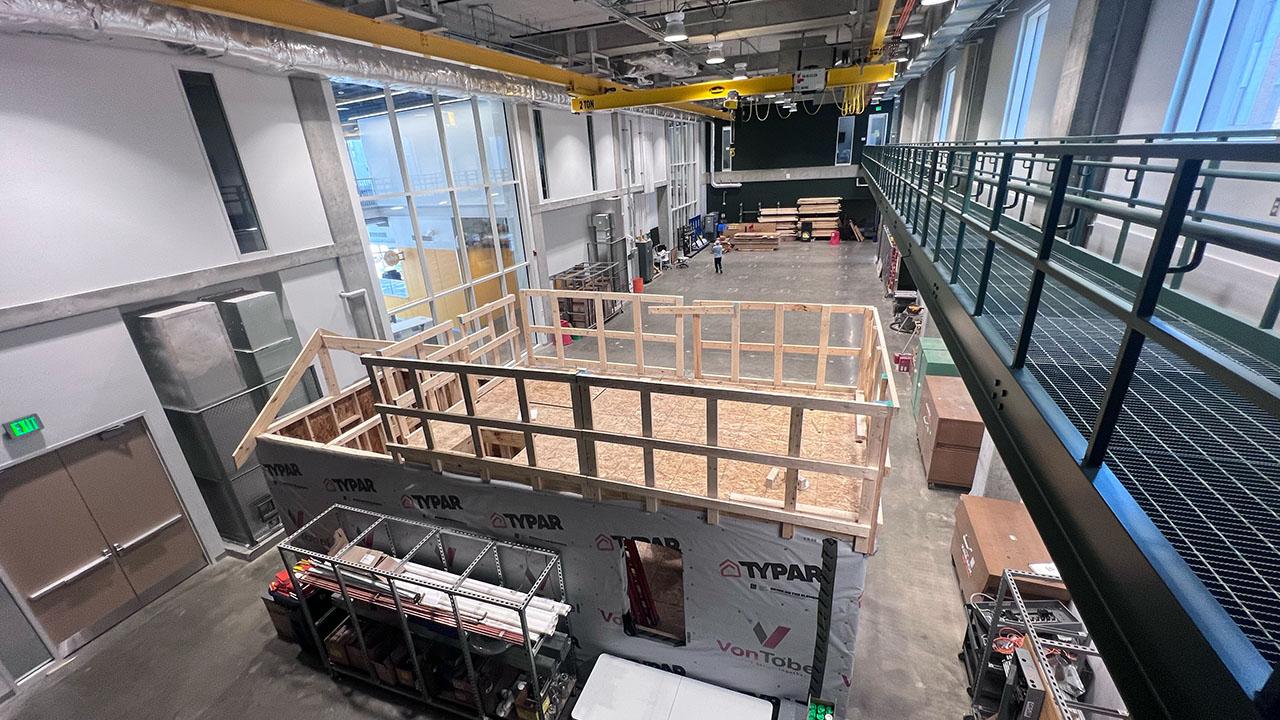 By contrast, the set of 14 new Polytechnic labs haven't been used by Polytechnic students yet. And rather than replacing or upgrading older labs formerly housed elsewhere in the college, these 14 are completely novel facilities that had no prior equivalent. These additions are designed to increase Purdue Polytechnic's total capacity to teach technology-focused, hands-on disciplines than in years past.
The new labs are spread over four of Purdue Polytechnic's academic departments – the Schools of Engineering Technology and Construction Management Technology, and the Departments of Computer Graphics Technology and Computer Information Technology. With 11 new labs dedicated to specialized coursework in engineering technology and with one lab each for the other three departments, each facility provides not just an improved space, but critically important modern equipment for students to use.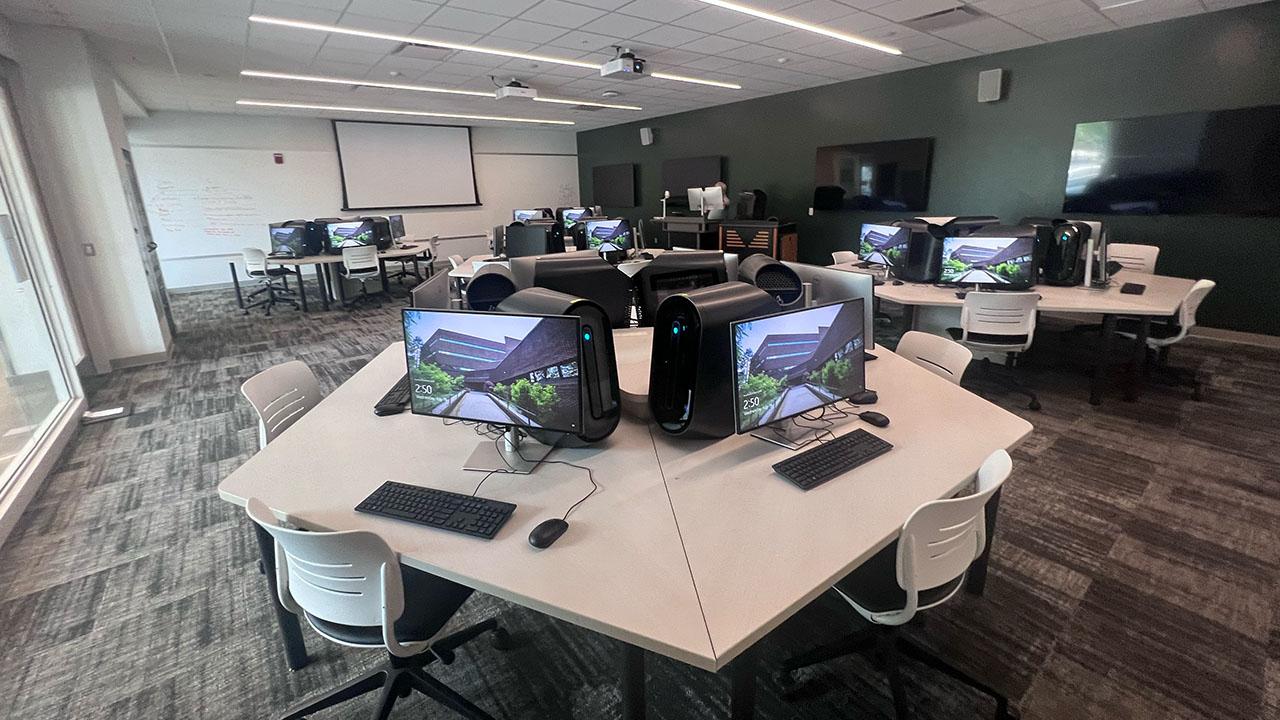 In computer graphics technology, students will have access to extremely powerful Alienware brand desktops in order to run the most complex 3D visualization software. Computer and information technology's cybersecurity lab will allow students to understand how federal intelligence agencies and basic research institutions conduct their work. Dudley Hall's construction laboratory is effectively a complete, modular construction site nestled within a single facility. And engineering technology's labs address a wide range of disciplines, from welding to robotics.
Tim Updike, engineering technology's director of operations, mentioned that new facilities such as the smart manufacturing labs "mean a great deal" for Polytechnic curriculum. "Technology changes, not annually, or daily, but from moment to moment," Updike said. "To stay relevant and valuable to our students and industry partners we must adapt and grow to keep pace with tech's rapid evolution, or we're just teaching you what happened yesterday."
The aforementioned manufacturing labs are components of the new Smart Learning Factory. This particular lab is a multi-part facility which will allow students to create real, physical products within a class environment on campus. The technology available to students will allow them to make a machined product from the point of conceptual work all the way to post-manufacturing data analysis, and including every process in between.
From 3D modeling software used to blueprint the idea behind a product, to the machining process which will lead to a data capture process that will incorporate industry-standard software, this facility is one example of a highly-outfitted student lab in the Polytechnic Institute.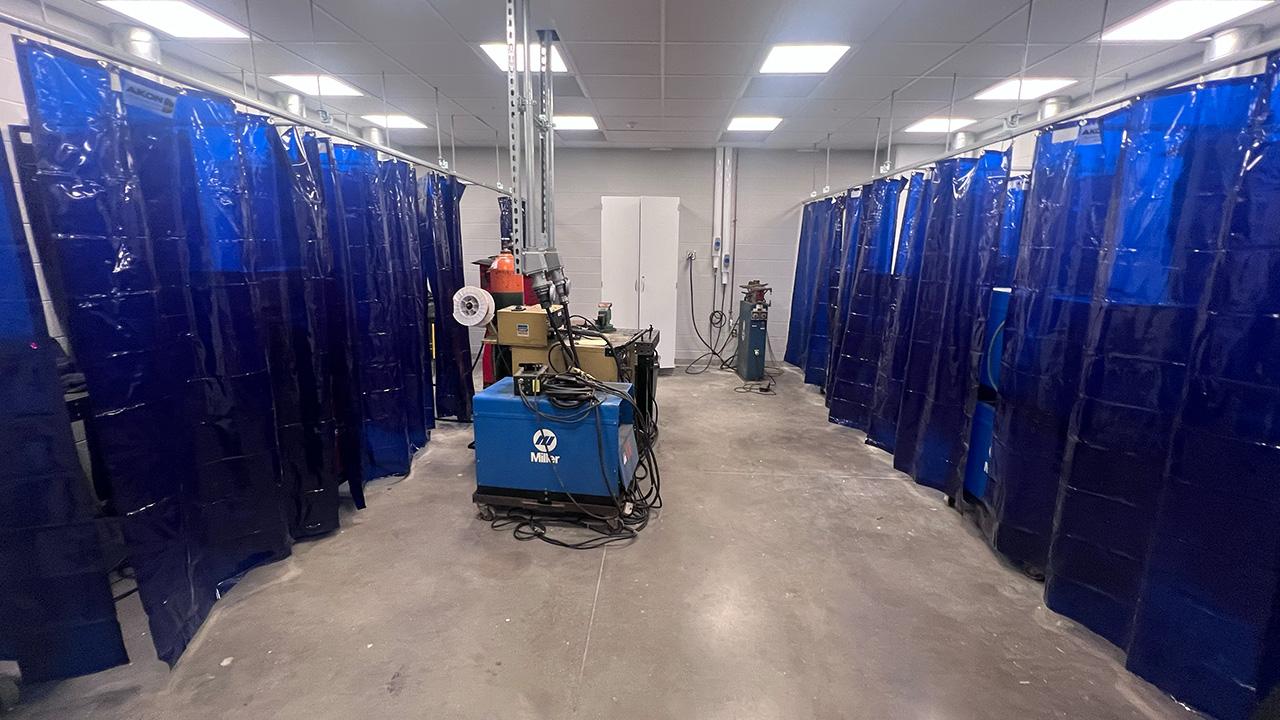 "Our students spend approximately 50 percent of their time in labs [using] applied learning methods," Updike stated. "The ability for a student to participate in a lecture on a topic, then observe it and test it within the Industrial Internet of Things Lab or Continuous Process lab, and finally improve on that same concept in the Smart Learning Factory will be extremely valuable to the student."
While the Smart Learning Factory in particular has attracted attention from 15 large sponsors (including Microsoft, Caterpillar and the U.S. Department of Energy), each new lab fulfills important niches in specific disciplines with a focus on providing students an education to match industry needs. The full list of new labs in Dudley and Lambertus Halls is as follows:
LMBS (B239A): Welding
LMBS (B257): Machining and Fabrication
LMBS (4247A): Senior Capstone Lab 1
LMBS (4247B): Senior Capstone Lab 2
DUDL (4353): Smart Learning Factory
DUDL (4377): Smart Process Lab
DUDL (4383): Industrial Internet of Things Lab
DUDL (4389): Computing Engineering Technology
DUDL (5361): Audio Lab
DUDL (5385): Robotics and Mechatronics
DUDL (B343): Powertrain Technology
DUDL (1383): Advanced Graphics
DUDL (5341): Cybersecurity and Networking
DUDL (1369): Construction
These 14 labs will be added to the prolific number of already-functioning labs in Dudley and Lambertus Halls. The labs in use during the prior academic year largely function as upgraded versions of rooms that once existed in Michael Golden Labs, the building that used to stand at the site where Dudley and Lambertus now are.
With a wide range of new-and-improved facilities alongside this group of never-before-tried labs on campus, Updike asserted that many faculty are thinking of new ways to engage in students and prepare them for industrial careers:
"It's beneficial to faculty in delivery of concepts and to our industry partners. Good labs provide real world knowledge and exposure to the physical and digital environments that will exist today and tomorrow in many industries. Being familiar with the equipment and processes, and having the capacity to troubleshoot and improve on them is the most requested skill by our industry contacts. It's the key to a great career."
Additional information