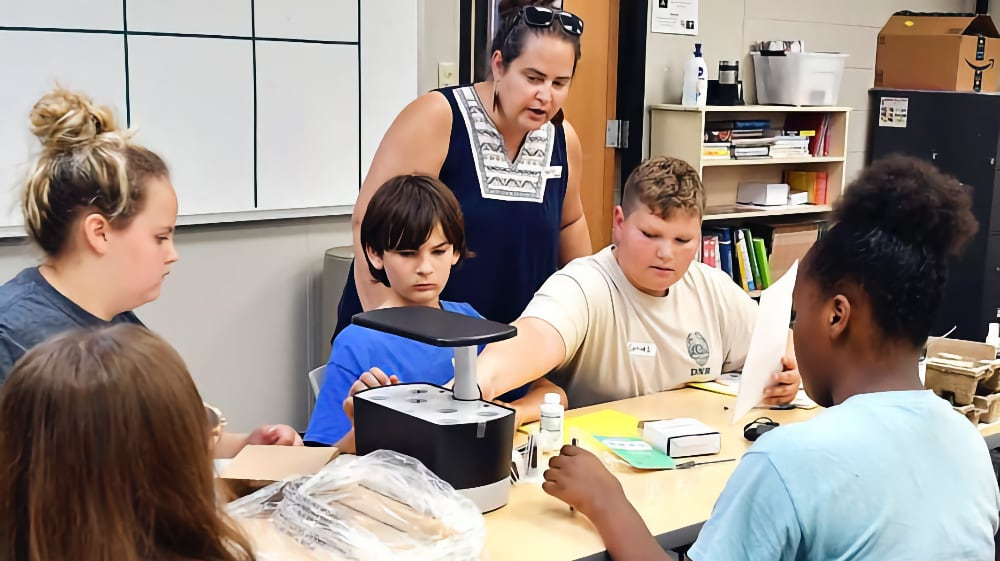 A summer camp offered by Purdue Polytechnic Anderson helped introduce kids to food-related education and career fields in STEM (science, technology, engineering and math).
The Food Engineer Adventure camp took place in the D26 Career Center's culinary classroom in Anderson Community Schools during June. Participants learned about the food supply chain with hands-on activities that included interacting with local growers and food companies, a field trip to Smart Farm in Greenfield, building an indoor garden, meal budgeting and shopping and a food challenge competition.
Andrea Fay Barber-Dansby, senior lecturer in Purdue Polytechnic's School of Engineering Technology, said the camp is a way of introducing students to the various technology and engineering fields associated with the production and distribution of something in which we all have an interest.
"They can have a great career and never leave the city while getting a world-class education from Purdue," she said. "It's our job to expose all scholars to what's possible. Our mission is to (offer) the exposure because the demand in the work world is so great."
See the full Herald Bulletin story by Rebecca R. Bibbs.
Additional information