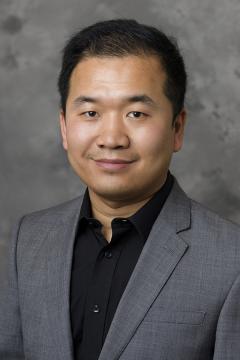 Economic sanctions designed to penalize Russia for its invasion of Ukraine are causing problems for Russian airlines. They're now almost flying only domestically, and they might have to scale down their remaining flight schedules because most of the planes they fly are leased from Western companies.
"They're operating mostly Western-made airplanes, Airbus or Boeing," said Yi Gao, associate professor of aviation technology. "So the current sanctions on Russia will have a huge impact on their operators."
Boeing, Airbus and companies that manufacture aircraft components, such as GE and Pratt and Whitney, have suspended spare parts deliveries and no longer provide maintenance and technical support services to Russian airlines. In turn, those airlines are reducing service between far-flung cities in the vast country, causing additional economic impact.
"Without proper maintenance and parts and equipment, I think a lot of [these] remote regions may lose (their air service) connection to the rest of the economy," said Gao. "I think that's a threat to their domestic economy as well."
See the full NPR story by David Schaper.
Additional information