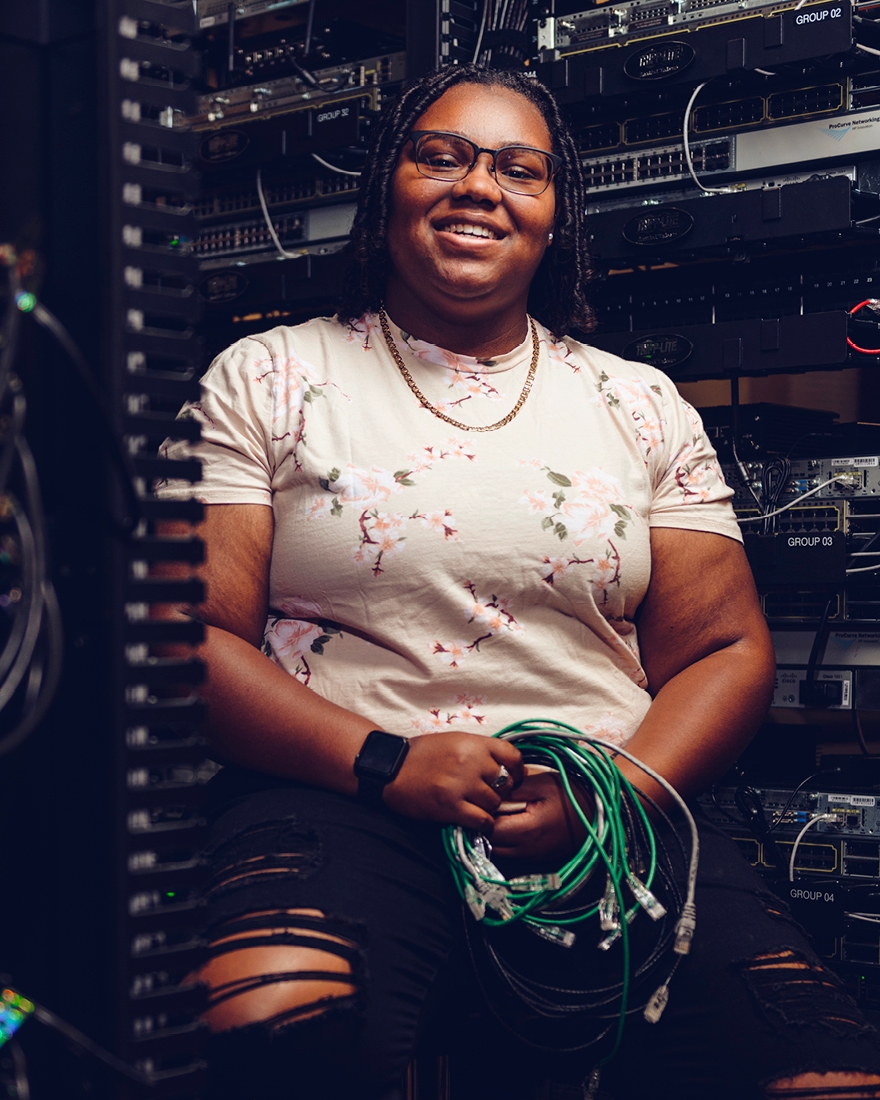 Faith Spencer was a good math and science student in high school, and she's from a family with multiple Boilermakers. So participating in summer engineering programs for high schoolers was natural for her.
It was also eye-opening.
Technology remained appealing, but Spencer wanted to find a career that would allow her to have a more direct hand in helping people. Purdue Polytechnic's cybersecurity major ended up being just the right fit.
"I love technology, and I love giving back to people," she said. "I can take what I love and my passion for people and put it together with a cybersecurity major, because I'm not only working with tech, but I'm also using it to protect others."
A visit to campus sealed the deal.
"That was the first time I toured campus, and I completely fell in love. It was an amazing space; the culture was great. At that point, I thought, that's where I want to go," she said.
But being accepted into the cybersecurity program was just the beginning for Spencer, who wanted to learn even more.
"I love my cybersecurity major, but I wanted to have a physical component to my education as well," Spencer said. "I realized that adding network engineering technology would benefit me in two different ways. I'd get the physical aspect I'm looking for, but it would also strengthen my background in cyber because not only will I understand the security of it all, but I can also understand the architecture of what's being built."
Spencer recognized that it's perfectly fine for one's college interests to evolve over time.
"I always knew it would be something related to STEM," she said. "I just knew that change is uncomfortable, and in order for me to change, I have to be uncomfortable for a little bit. And it's worth it."
See the full Purdue Persistent Pursuit story by Maura Klopfenstein.
Additional information