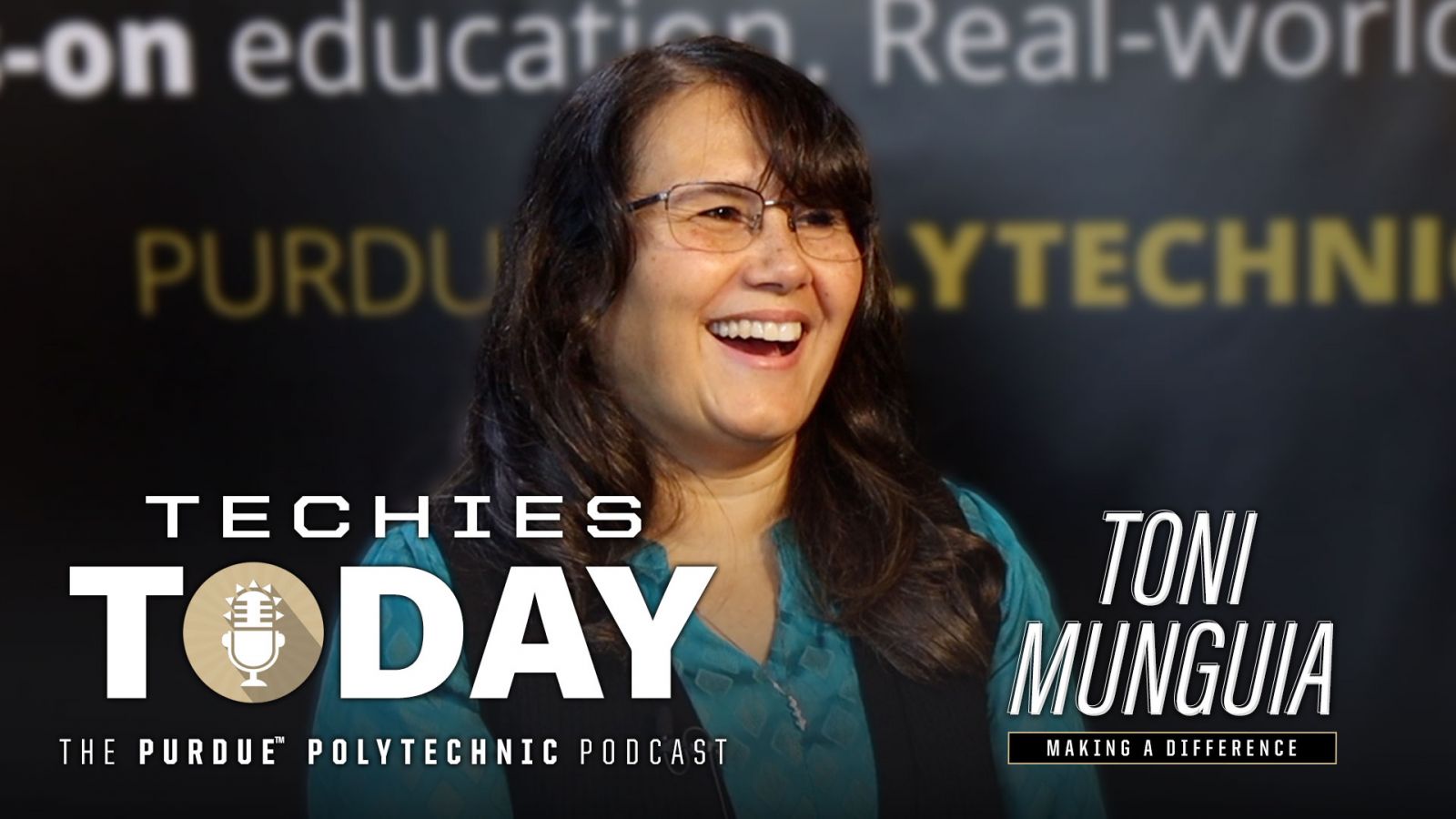 Toni Munguia, Purdue Polytechnic's director of recruitment, retention and diversity, is affectionately known as "Miss Toni" to legions of current and past Purdue students — and she loves them like her own family. Toni tells us how she first came to Purdue, why working with students is so meaningful to her, and how her TECH 101 course makes a difference for students and the Polytechnic.
Episode 014 Hotlinks

Listen & watch

Listen to or watch this episode, below — or learn how every new episode of our podcast can be delivered automatically to your mobile phone or tablet when you follow Techies Today (it's free).
Audio:
Video:
About our Techies Today podcast

See the Techies Today page for our Episode Guide, and learn how to listen to every episode on your phone or tablet.