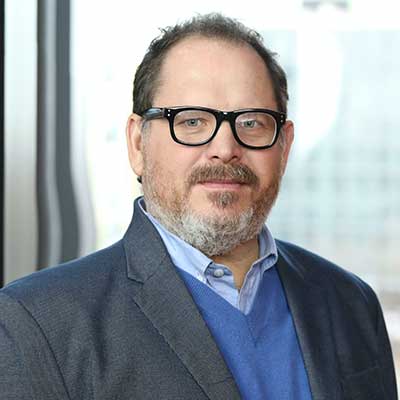 Scott Hutcheson, PhD

School of Engineering Technology
Scott Hutcheson has spent over 25 years helping current and future leaders design, manage, and transform complex organizations and ecosystems to make them more adaptive, innovative, and competitive. He's worked with over 500 organizations across the US and internationally, included enterprises of all sizes - large global companies, SMEs, and start-ups. He has sector experience in aviation, aerospace and defense, automotive, pharmaceuticals, and agrisciences. He's worked with several federal agencies including Labor, Defense, Commerce, NASA, NSF, USDA. Scott has advised three different White House administrations on strategies and policies related to US competitiveness. He's also served in a similar capacity with US international trade partner nations. Scott is a member of Scott has a PhD in strategy and collaboration, a masters in organizational development, and an undergraduate degree in communication. Scott's volunteer work includes serving on the St. Jude Digital and Innovation Advisory Council. You can learn more about Scott at https://www.linkedin.com/in/scotthutcheson/
Jan-Anders Mansson

Distinguished Professor of Materials & Chemical Engineering
Dr. Jan-Anders Mansson received his PhD in 1981 in Polymeric Materials and his MS in 1977 in Mechanical Engineering, both from Chalmers University of Technology in Gothenburg Sweden.
Since 1990 he has been a Professor and the Laboratory Director at École Polytechnique Fédérale de Lausanne in Switzerland. In 2008 he became the President of International Academy of Sports Science and Technology, an International Olympic Committee. After his graduation he held positions as professor at the University of Washington, Seattle and at KTH in Stockholm Sweden. He also served as Director and Vice President at École Polytechnique Fédérale de Lousanne.
Dr. Mansson's research is focused on novel cost-effective materials and manufacturing methods as well as unique additional functionalities, beyond the classical performance characteristics of composite materials. This research has led to over 600 scientific publications and a number of patents and patent applications.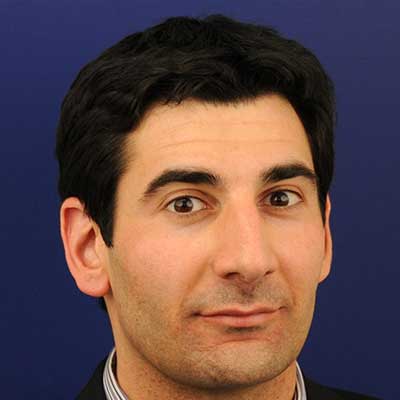 Michael D. Sangid

Professor of Aeronautics and Astronautics, Professor of Materials Engineering
Executive Director, Hypersonics Advanced Manufacturing Technology Center
In our research, we employ physics-based computational modeling and design tools, which are experimentally validated and verified. We aim to improve our understanding and our tools for designing, processing, and lifing materials through simulation-based modeling of the microstructural defects. Many times, it is necessary to start at the atomistic level to gain a quantifiable understanding of the deformation and failure mechanisms at component scales, while exercising the most advanced characterization and interrogation methods at each scale to verify and validate predictions of the simulations, including four dimensional mapping of 'defect' features, strain fields, and complex stress states within the material. The ACME group simultaneously addresses fundamental research needs and implements this knowledge into an integrated model that can directly aid in and transform the design methodology providing pragmatic engineering solutions. The uniqueness of our modeling approach is that it avoids fitting parameters prevalent in classical engineering models, while providing a general framework, which allows: (1) Easy integration and modification of software, (2) Uncertainty quantification and probabilistic lifing, and (3) Pragmatic tools to answer production questions.
Thus, the ACME group combines computational modeling, simulations, characterization, experiments, and theory to solve theoretical and complex applied problems in Aerospace materials.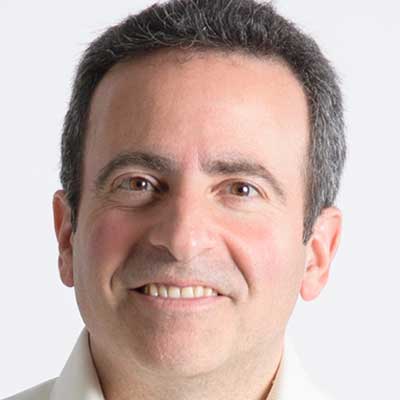 Daniel DeLaurentis

Vice President for Discovery Park District Institutes
Professor, Aeronautics and Astronautics
Senior Research Fellow, Krach Institute for Tech Diplomacy at Purdue (KITDP)
Chief Scientist of the DoD Systems Engineering Research Center (SERC)
CISA research is focused upon the development of foundational theories, methods and tools for addressing challenges characterized as system-of-systems. Pursuit of this focus includes establishment of an effective frame of reference, crafting of a common lexicon, and study of various modeling and simulation techniques, including probabilistic robust design (e.g., uncertainty modeling/management), agent-based modeling, network theory, object oriented simulations, and tools for capturing the interaction of requirements, concepts, and technologies. The Center seeks to advance the "science of integration" in multiple domains, including especially Next-generation Air Transportation Architectures (especially including the presence of revolutionary aerospace vehicles, new business models, and alternate policy constructs), integrated defense/command and control/battle management, human and robotic space exploration, and several others.
Greg J Strimel

Associate Professor
Dr. Greg J. Strimel is an associate professor of engineering technology teacher education in the Department of Technology Leadership & Innovation at Purdue University. Within this program he educates pre-service teachers on the processes of developing curriculum and maintaining learning facilities. Additionally, he coordinates the Design & Innovation minor program and serves as an advisor to the Technology and Engineering Education Collegiate Association, a study abroad leader, and a national event coordinator for the Testing Engineering Aptitude in Mathematics & Science organization. Strimel's scholarly efforts are focused on increasing student design capabilities and helping to ensure that every student has the opportunity to act, think, and learn like an engineer. More specifically, his research is focused on enhancing the appropriately scaffolded teaching of P-12 engineering by studying engineering design-based instructional interventions and engineering design cognition. Through these efforts, he continues to strive toward improving the national landscape of STEM education.
Strimel received a B.S. and M.Ed. in Technology Education from California University of Pennsylvania and a Ph.D. in Occupational and Technical Studies from Old Dominion University. Previously, he was a teaching assistant professor of engineering fundamentals at West Virginia University where he additionally served as the director of K-12 initiatives. Strimel also worked as a high school career/technology department chair and teacher in Howard County Maryland. Furthermore, he served as an infantryman in the U.S. Army and is a veteran of Operation Iraqi Freedom. Strimel has been recognized as a New Technology & Engineering Teacher of the Year, ITEEA Emerging Leader and 21st Century Fellow, and recipient of the 2018 Gerhard Salinger Award for enhancing integrative STEM Education. Also, based on his work with regional manufacturing talent pipelines, he was awarded the Purdue Polytechnic Outstanding Faculty in Engagement Award as well as the John P. Lisack Early Career Engagement Award.
Tom Brush

Professor of Management
Thomas H. Brush (brusht@purdue.edu) is a Professor of Management in the Strategic Management Area at the Krannert School of Management, Purdue University. He is Senior Associate Dean, and Head of the Management Department. He received his Ph.d in Economics and Business Administration at the University of Michigan where his doctoral dissertation received the 1991 Free Press Award for Outstanding Dissertation Research in Business Policy and Strategy. Before coming to Purdue University, Dr. Brush spent two years on the faculty at the University of Minnesota's Carlson School of Management and he spent a sabbatical year in 2001 as a Visiting Research Scholar at the Watson Research Center of the IBM Corporation.
His research focuses on corporate strategy and manufacturing strategy topics such as acquisitions, diversification, manufacturing capability exploitation within companies, supplier relationships and alliances. Connections between these streams include the disintermediation of existing business models with IT initiatives and the rise of new outsourcing opportunities in both primary activities and business processes. Some specific applications include HR outsourcing, knowledge management in outsourcing, e-commerce marketplaces, and the effect of customer capabilities on performance in online banking. Current research focuses on technology diffusion and the competitive choices of standards selection by incumbents and potential disruptors as well as corporate governance in acquisitions.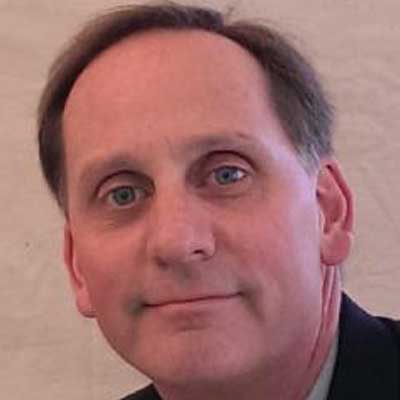 Richard Voyles

Professor
Head of the Collaborative Robotics Lab at Purdue and Director of the Robotics Accelerator, Prof. Voyles knows robots! With expertise in electrical engineering, mechanical engineering and computer science, Dr. Voyles' research interest include novel robotic mechanisms, sensors, self-adaptive software, real-time control, and gesture-based human/robot interaction. His professional experience includes IBM, Avanti Optics, Integrated Systems and Dart Controls, tenured academic positions at the University of Minnesota, University of Denver, and Purdue University, positions with the federal government including leading the National Robotics Initiative at the National Science Foundation and Assistant Director for Robotics and Cyber-Physical Systems at the Office of Science and Technology Policy at the White House, and Board of Director positions on The Works, Easton Family Foundation, Minnesota Virtual Simulations and Mark V Automation.
His formal training includes the PhD in Robotics from Carnegie Mellon University, MS in Manufacturing Systems Engineering from Stanford University, and BS in Electrical Engineering from Purdue. At Purdue, Prof Voyles studies infrastructure tools for self-adaptation in real-time and embedded systems. He also directs research in miniature robotics for search and rescue, including small crawling ground robots for penetration into rubble, hybrid serpentine robots for moving over rubble, and high-precision UAVs for inspecting rubble and structures from the air.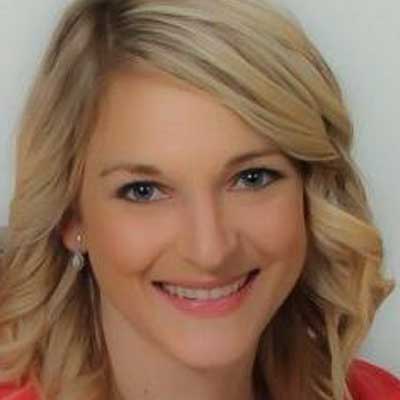 Brittany Newell

Associate Professor
Dr. Brittany Newell is an associate professor at Purdue University in the Purdue Polytechnic Institute School of Engineering Technology. Brittany received her B.S. in Biomedical Engineering from Purdue University and her M.S. and Ph.D. in Agricultural and Biological Engineering from Purdue University. She then worked in industry from 2013-2015 before joining the Purdue faculty. Brittany completed her Ph.D. work in the field of electroactive polymers for industry applications. She is expanding upon this research to include manufacturing techniques along with development of dielectric electroactive polymer devices.