Purdue Polytechnic

INDIANAPOLIS INTERNATIONAL AIRPORT
Purdue Polytechnic - Indianapolis International Airport offers a degree-completion program in aeronautical technology for Vincennes University graduates in select programs. Class are offered at the Aviation Technology Center at Indianapolis International Airport.
Earn your Purdue University degree from the comfort of your own community!

Upcoming Events

No upcoming events scheduled.
Come Visit Us

Come see everything that Purdue Polytechnic Indianapolis has to offer.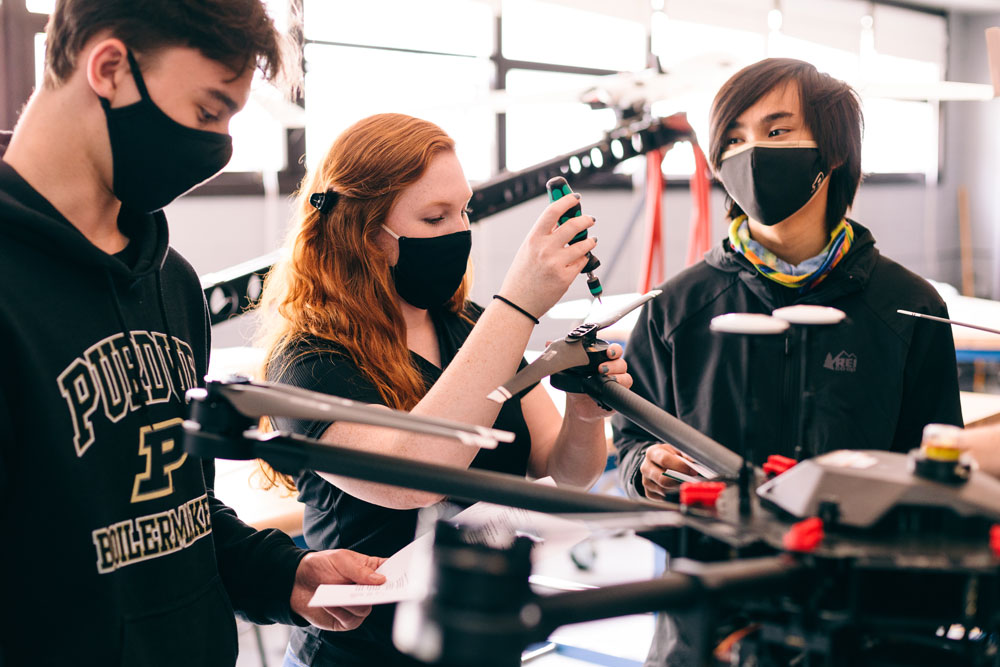 Academic Programs at Indianapolis


Build on the skills you already have to earn your Purdue University bachelor's degree in aeronautical technology.
Customize your education to create the career you want.

Create better workplaces and help organizations thrive.

Improve quality, streamline processes, and manage people in a variety of manufacturing settings.

Demonstrate your value as a well-trained leader.
Purdue Polytechnic Indianapolis
Aviation Technology Center
2175 South Hoffman Road
Indianapolis, IN 46241
(317) 381-6039