On October 5, the Transportation Research Board (TRB) announced eleven winners in its annual Airport Cooperative Research Program (ACRP) graduate research awards. Luigi Raphael Dy, a doctoral student in Purdue Polytechnic's technology program, was among the recipients for 2023-2024.
The award is for Dy's ongoing project, entitled "Developing and Affordable Runway Incursion Prevention System." It was funded by Purdue University's Advanced Aviation Analytics Institute for Research (A³IR- CORE), and it follows up on Dy's winning entry in the 2021-2022 ACRP University Design Competition. Professor John H. Mott from the School of Aviation and Transportation Technology was Luigi's faculty mentor. Having a dedicated faculty mentor is instrumental in guiding students through complex research, providing invaluable insights and ensuring academic rigor. A³IR- CORE's work is deeply intertwined with partners such as Delta Airlines and the Federal Aviation Administration, and provides students with opportunities to work alongside these partners and Purdue Polytechnic's aviation faculty.
Scope of the project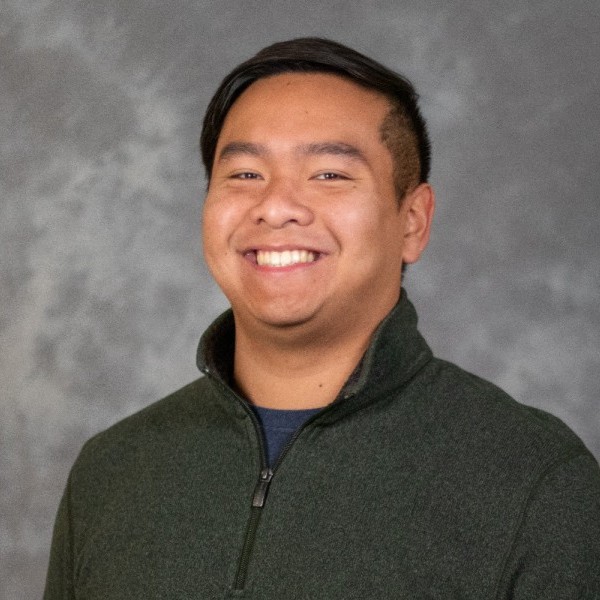 "The goal is to develop a simple and affordable [system] that prevents collisions between aircraft, vehicles and pedestrians on runway surfaces," Dy explained. "The system uses existing lighting, radio and [AI] technologies to achieve this while minimizing costs and complexities."
Dy also stated that a prototype version of the runway incursion system is being developed and tested at the Purdue University Airport.
Goals, for now and for the future
Affordability is a central priority for Dy's project, as his overview of research literature showed that "existing technologies and solutions are [only] applicable at the largest and richest airports."
One simple way to distinguish more lavishly-funded airports from others is to look for an air traffic control tower. "Since 2012, no accident has occurred at a towered airport, while 18 have occurred at non-towered airports." Dy's project therefore hones in on the airports most at risk of a collision or unplanned runway incursion—those which don't currently have the luxury of collecting info from a control tower, and therefore cannot account for where every vehicle, person and object is at any given point in time.
Dy stated that a system of runway status lights was developed using the preexisting Automatic Dependent Surveillance-Broadcast (ADS-B). "While this proposed system is affordable and may be effective, concerns regarding its accuracy and dependability were raised," Dy said. "Hence, other sources of data are now being studied for increasing accuracy and dependability."
About the award
TRB is a division of the National Academy of Sciences, Engineering and Medicine based in Washington, D.C. Its ACRP program provides the annual graduate research awards in order to "stimulate thought, discussion, and research by those who will become part of the future airport industry workforce."
Each awardee for this year receives a $12,000 stipend as well as the opportunity to present their work at TRB's 2025 Annual Meeting. They also have the chance to have their final paper published in TRB's journal, the Transportation Research Record. Awardees are also assigned a panel of experts to advise them throughout their research.
More information about this year's awards can be found here, or through the National Academy's media officer Josh Blatt.
Additional information