Earn your Purdue degree in Richmond

The Purdue Polytechnic Institute at Richmond is part of a statewide network that offers the same technology degrees available in West Lafayette. The benefit of earning your degree at the Richmond location is that the campus is small enough to provide you with dedicated, one-to-one attention while you earn your degree from Purdue University.
We are able to offer Purdue degrees to east-central Indiana and west-central Ohio residents with the help of our host campus, Indiana University East in Richmond.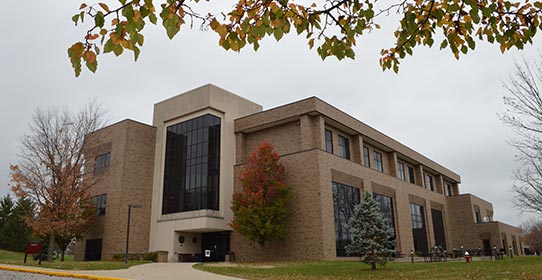 Degree Advisory Contacts:
Degree Advisory Contacts Group Name:
Degree Advisory Contact:
Christy Tollett
Katelyn Todd
Contact Information:
Purdue Polytechnic Richmond
Room 140, Tom Raper Hall (formerly Middlefork Hall)
2325 Chester Blvd.
Richmond, IN 47374
techrichmond@purdue.edu
Phone: (765) 973-8228