The Purdue Polytechnic Institute logo is created and administered by the Purdue University Office of Marketing and Media. As part of an effort to refine Purdue's brand, logos for academic units were modified in February 2018 to include the standard Purdue Signature logo (with "UNIVERSITY" on the lower line) and the name of the individual unit in an accompanying wordmark. The new logos are known as academic co-brands. (The previously used logos which featured college names on the lower line of the standard Purdue logo were known as lockups.)
Co-brands for the college and for each of our locations around the state are available in vertical and horizontal versions. For academic units, offices and centers that fall under the Polytechnic umbrella, horizontal co-brands are available.
Need a co-brand not shown below, an alternate approved color scheme or a different file type? Contact us and we will make sure you get the right one for your project. See Marketing and Media's instructions on proper usage and frequently asked questions about logo selection and creation.
Clear Space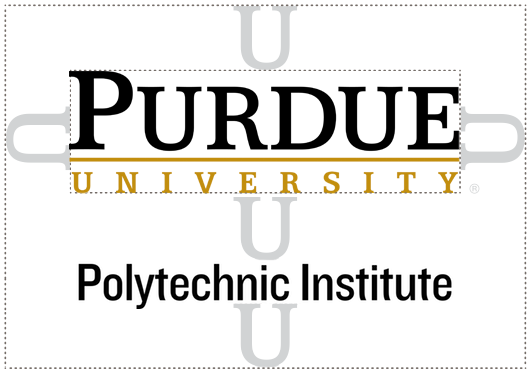 The placement of surrounding elements (text, photos and other graphic elements) must respect the clear space guideline shown at right. The distance of the clear space is proportional and must always equal or exceed the height of the "U" in "PURDUE." This also applies to the minimum distance from the edge of the page. The space between the Purdue Signature logo and the accompanying wordmark elements (in both the vertical and horizontal co-brands) must not be modified.
Aspect Ratio & Image Quality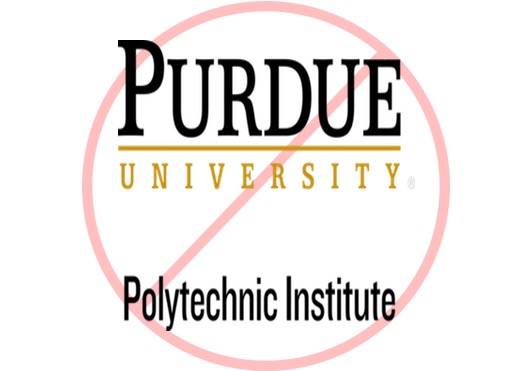 When resizing a logo, constrain the proportions of the graphic so that its aspect ratio remains correct. Otherwise, the logo might look stretched, squished, or both. Also, graphics in EPS format may be resized without loss of image quality. Graphics in PNG format may be reduced in size, but enlarging a PNG will result in a distorted appearance.
College Co-brand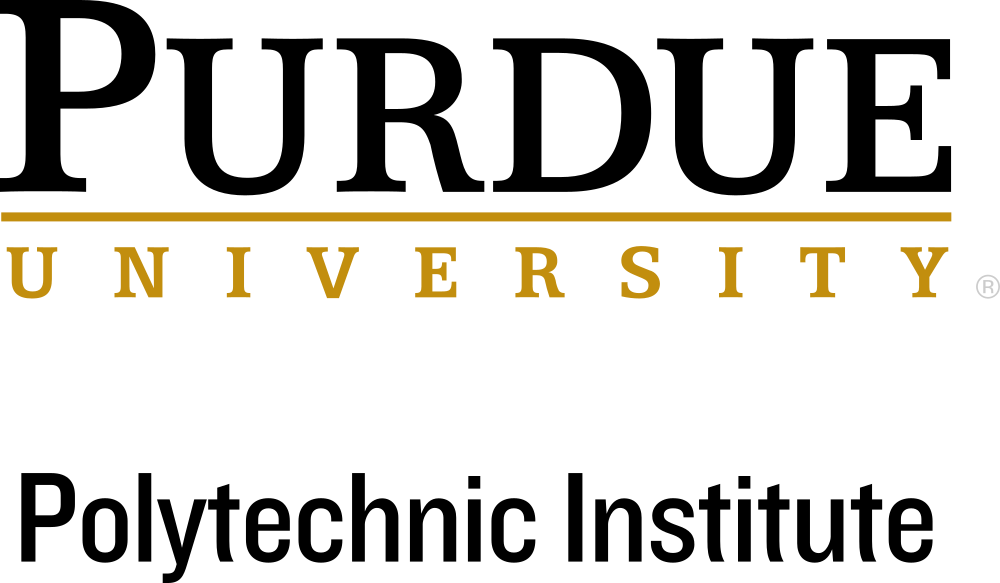 Statewide Location Co-brands

Department/School Co-brands

Department/School
Horizontal Co-brand
Aviation and Transportation Technology
png
eps
Construction Management Technology
png
eps
Computer and Information Technology
png
eps
Computer Graphics Technology
png
eps
Engineering Technology
png
eps
Military Science and Technology
png
eps
Technology Leadership & Innovation
png
eps