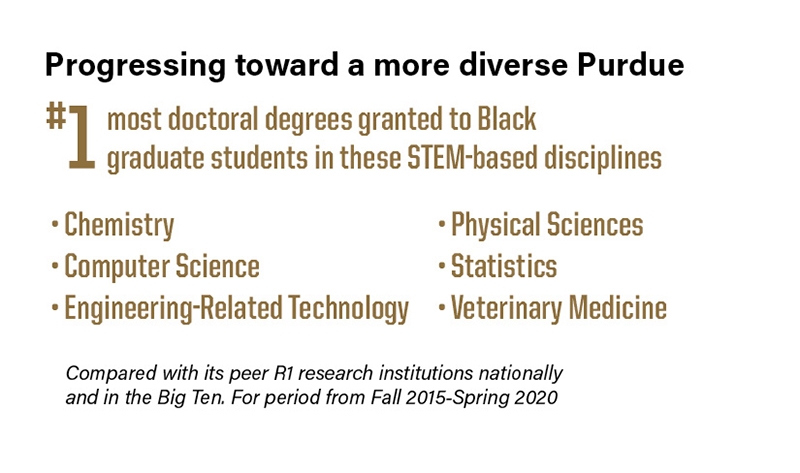 New U.S. News & World Report rankings show Purdue University is making progress in diversifying the racial makeup of its graduate student ranks, Purdue officials say.
During the five-year period that ended in spring 2020, Purdue conferred the most doctoral degrees to Black graduate students in engineering-related technology and several other disciplines, as compared with its peer R1 research institutions nationally and in the Big Ten.
Purdue also ranked among the top five in the Big Ten for master's degrees granted to Black students in engineering-related technologies and several other fields, according to data from the Integrated Postsecondary Education Data System.
See the full Purdue News story.
Additional information