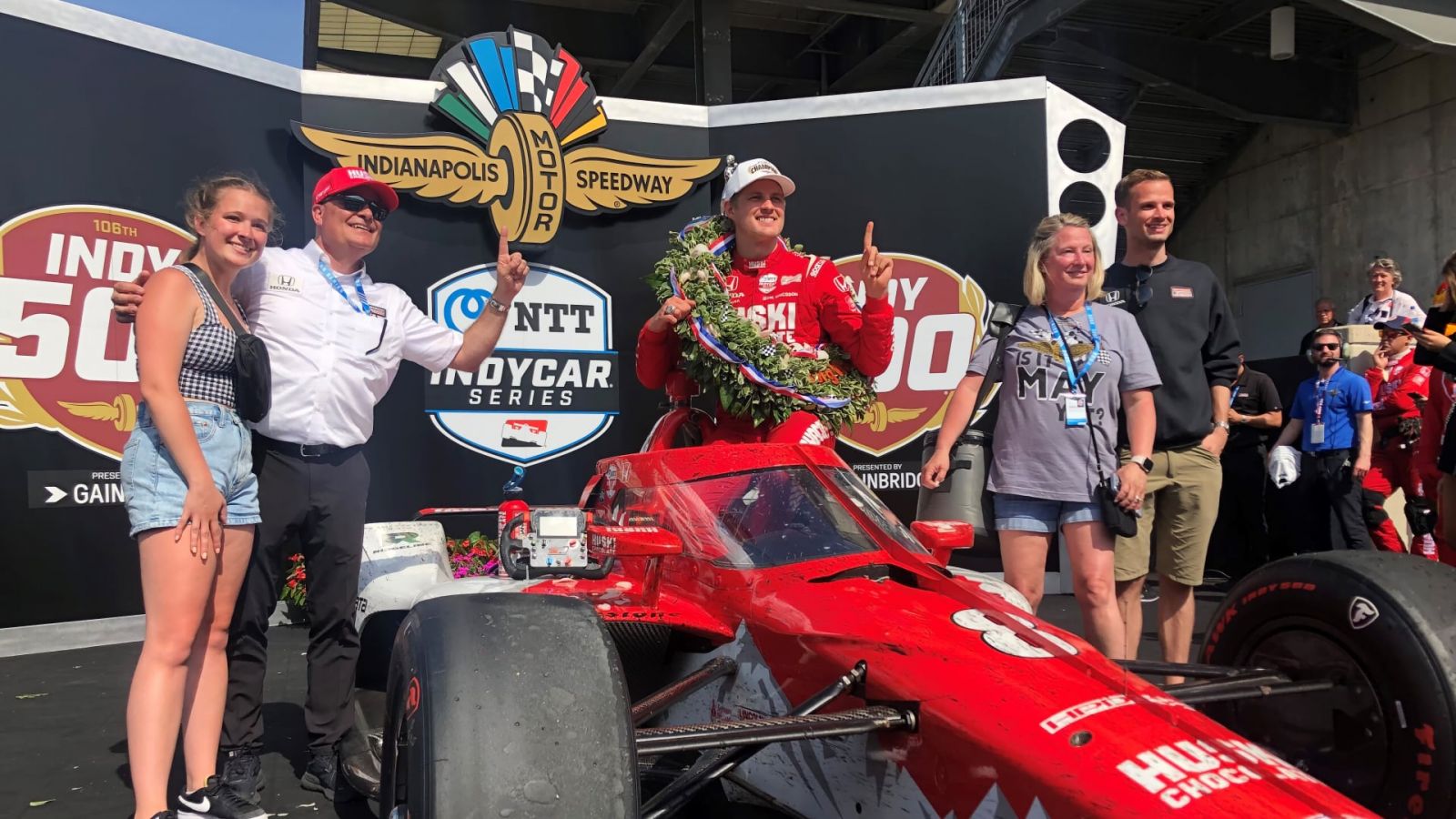 Mike O'Gara, a 1994 Purdue mechanical engineering technology graduate, helped coach race car driver Marcus Ericsson to victory in the 2022 Indy 500.
O'Gara, director of operations for Chip Ganassi Racing and strategist for the team's number 8 car, told WRTV that he served as "the middle-man of sorts between Ericsson and the engineers."
"I remained calm on the radio talking to Marcus and ensured him we had the speed and we had been training for this and we were going to get it done," said O'Gara.
O'Gara was born and raised in Indianapolis. The love he developed at a young age for racing led him to study mechanical engineering technology at Purdue.
See the full WRTV story by Kaitlyn Kendall.
Additional information