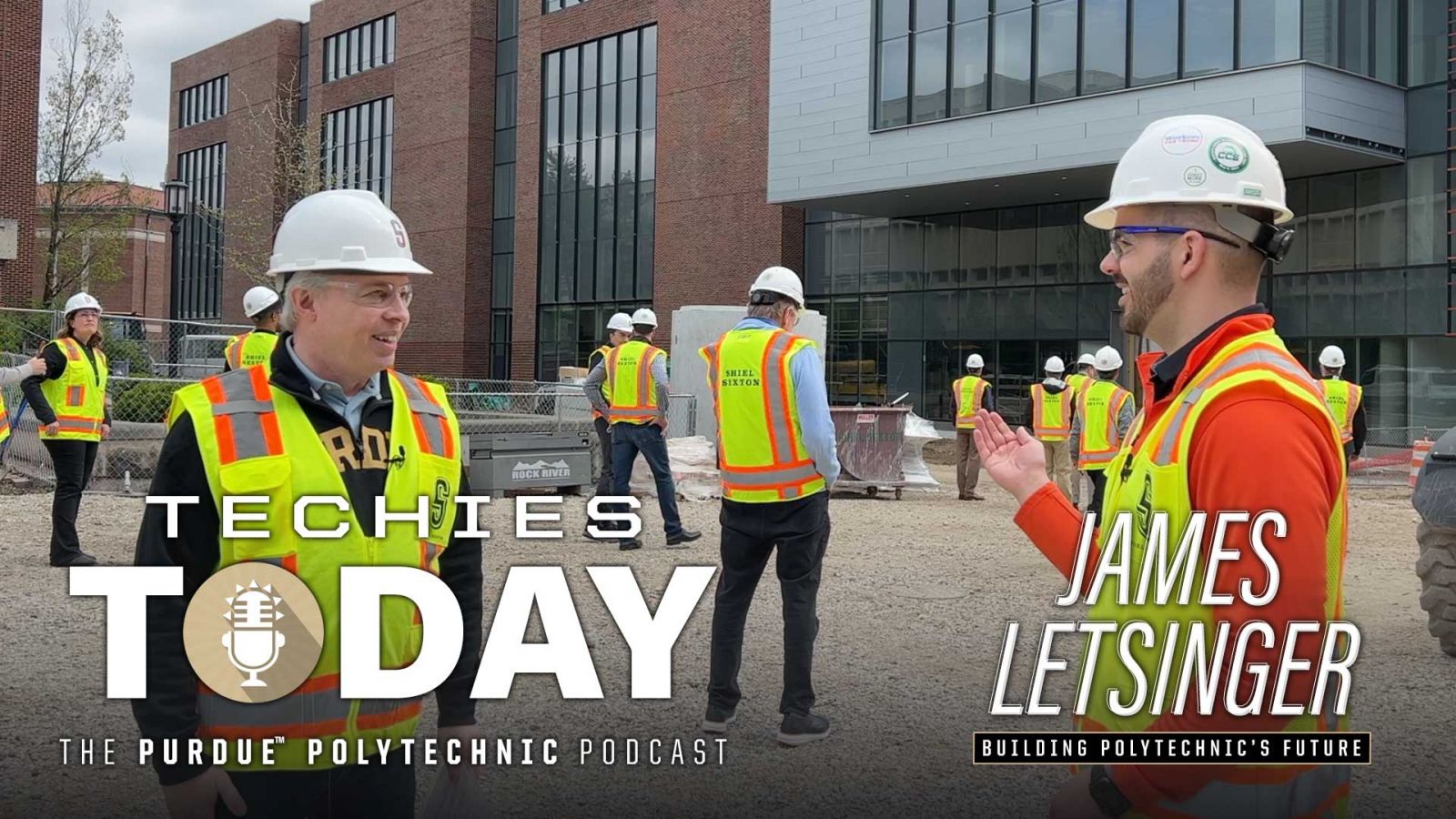 James Letsinger, a 2013 graduate of Purdue Polytechnic's Construction Management Technology program, is the project manager for Shiel Sexton Company who is overseeing construction of Purdue's Engineering & Polytechnic Gateway Complex, the new $140 million project being built next to Knoy Hall of Technology. Letsinger discusses what his job is like each day at the construction site. He also describes what it means to him to advance from being a Construction Management Technology graduate to building the school's future home.
The Engineering and Polytechnic Gateway Complex is actually two connected buildings that will be known as Dudley Hall and Lambertus Hall. The complex will provide a total of 255 thousand gross square feet, primarily for instructional labs, design studios, collaborative spaces, and offices for faculty and staff. Site preparation began back in fall 2019, and the Gateway Complex opens to students in January 2023.
Episode 015 hotlinks

Listen & watch

Listen to or watch this episode, below — or learn how every new episode of our podcast can be delivered automatically to your mobile phone or tablet when you follow Techies Today (it's free).
Audio:
Video:
About our Techies Today podcast

See the Techies Today page for our Episode Guide, and learn how to listen to every episode on your phone or tablet.