Population growth and innovation are driving increasingly complex socio-technical infrastructures and system sustainability and resiliency are needed. But there continues to be inquiry into the safety, potential threats, and security of people and systems. HSS RIA has the unique capacity to bridge the gaps between theory and application, the flexibility of expertise and approaches, and a proven record of innovation. Therefore, our vision is to bring a holistic approach to create an increasingly sustainable, safe, and secure society by applying and integrating innovative State of the Art technologies into applications in the real world.
Purdue Polytechnic's Marcus Rogers and Umit Karabiyik are developing technology that could help parolees avoid recommitting crimes and better reintegrate into general society.

Fahad Salamh, Marcus Rogers and Umit Karabiyik have developed a cloud forensic model using machine learning to collect digital evidence related to illegal activities on cloud storage applications like Dropbox and Google Drive.
FileTSAR, an all-in-one cybersecurity toolkit developed by Purdue Polytechnic researchers and their colleagues, is helping detectives dust for digital fingerprints.
Involved Faculty Expertise

Autonomous Systems
Cybersecurity
Human Factors
Physical Safety
STEM Education Research
Sustainability
Systems & Networks
Transportation
Funding Opportunities

2018-2019 Travel Request Template
Reference Documents

Faculty Champion

Baijian "Justin" Yang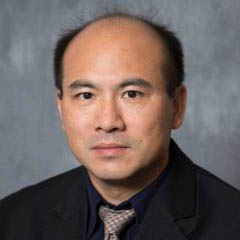 associate professor of computer and information technology
"Safety and security concerns develop from many actors and through many different technologies in our advancing society. By applying inter-disciplinary, holistic community approaches to these problems, we will build safer and more secure systems, and in turn, build stronger communities."
Explore our research impact areas