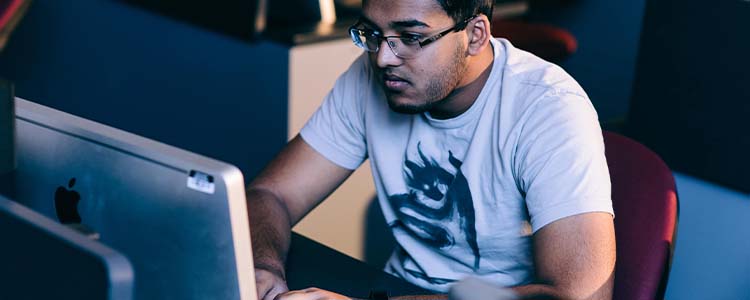 Computer and Information Technology Minor

Expand your knowledge about information technology or dig deeper into a specific topic to add value to your degree program.
Availability

The CIT minor can be attached to any Purdue University major that will accommodate or allow it.
For students enrolling Fall 2014 and later
Requirements

A 2.0 GPA in all minor courses
No course may be taken pass/fail
Transfer credit, course substitutions, and credit by exam limited to three (3) credit hours
Only one (1) of CNIT 10500, 15500, or 17500 may be used to fulfill the minor requirements
CS 17700, CS 18000, CGT 21500 or any 3 credit programming course at Purdue may fulfill a requirement. This will count as a substitute.
Course requisites (pre-requisites, concurrent pre-requisites, and restrictions) must be met

Minor course requests will be accommodated during open registration periods. Remaining spaces will be allocated based on student candidacy status and classification – request space through Scheduling Assistant for consideration.
Required Courses

A CIT minor consists of one required course (CNIT 18000) and four selectives ​from any course that is used for the major. To see those courses, following the instructions below:
See catalog.purdue.edu for CIT Major Requirements
Go to: Undergraduate, Polytechnic Institute, Department of Computer and Information Technology
Programs: Baccalaureate to see courses that meet degree requirements.
You may wish to take courses that meet a common theme: i.e. cybersecurity, network engineering, systems analysis and design, database, programming, etc.
- - - - - - - - - - - - - - - - - -
For students enrolled between Spring 2007 and Summer 2014

Students enrolled in the minor before Fall 2014 must take five courses selected from eight options. This version of the minor provides a broad perspective of information technology as an academic discipline.
Requirements (Download PDF)
Students must complete 15 or more credit hours.
Effective Fall 2008: No course may be taken Pass/Fail.
Transfer credit, course substitutions and credit by exam limited to 3 credit hours.
A grade of C- or better must be earned in any course used to fulfill the CIT minor.
Effective Spring 2012 – CNIT 14100 is no longer offered at West Lafayette; credit may be established in CGT 14100.
The requirement for CNIT 17500 or 15500 or 10500 may be fulfilled with any 3-credit programming course from Purdue University or any 3-credit programming course that transfers into Purdue as CNIT or CS undistributed.