A CAREER IN ENGINEERING CAN BE YOURS, THANKS TO A DEGREE IN ENGINEERING TECHNOLOGY FROM PURDUE POLYTECHNIC.
At Purdue Polytechnic, the way you learn is as important as what you learn.

Student learning is our first priority!
We focus on the application of theory-based learning.
Class projects emphasize design thinking, problem solving and teamwork.
Required internships provide real-world experiences.
Learn the life-long skills and abilities that prepare you for an engineering career.

Work with people, technologies, processes and products.
Collaborate and communicate with a wide range of professionals.
Manage teams and workflows to execute open-ended projects.
Improve and implement new technologies.
Make an immediate impact by contributing to:

Undergraduate research
Company-funded senior capstone projects
Independent projects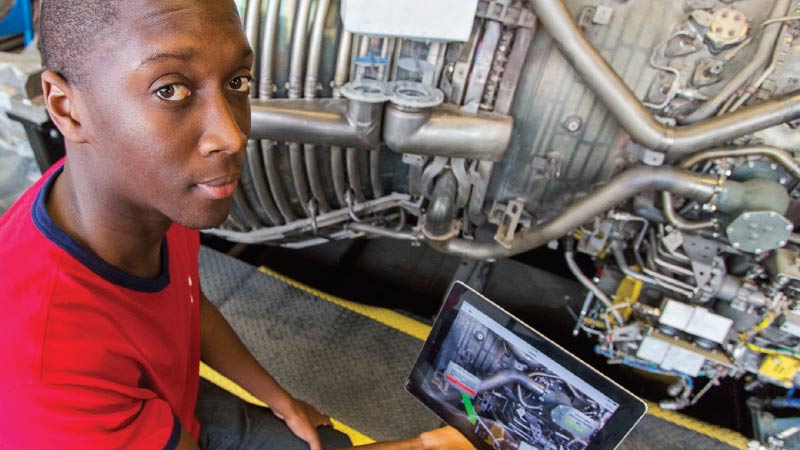 ENGINEERING TECHNOLOGY MAJORS

Is engineering technology right for you?

The following is an engineering technology synopsis based on information from ABET (www.abet.org), the computing, applied and natural science, and engineering technology accreditation agency. ABET accredits 4,005 programs at 793 colleges and universities in 32 countries.
Engineering technology is practical.

Engineering technology programs focus on application and implementation.
Engineering technology programs stress advanced design practices.
Engineering technology programs typically focus on algebra, trigonometry, applied calculus and other courses that are more practical than theoretical in nature.
Graduates with engineering technology degrees enter fields such as construction management, manufacturing, product design, testing or technical services and sales. Those who pursue further study often consider engineering, facilities management or business administration.
PE licensing for engineering technology graduates

Graduates from ABET-accredited bachelor-level engineering technology degree programs are eligible to become registered professional engineers (P.E.) in many (but not all) U.S. states and territories by a process of two examinations (the FE and PE exams) and documentation of engineering work experience.