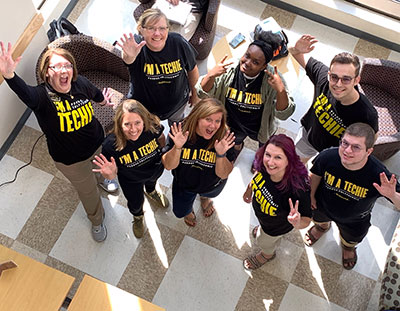 The Purdue Polytechnic Institute at Richmond is part of a statewide network that offers the same technology degrees available in West Lafayette.
The benefit of earning your degree at the Richmond location is that the campus is small enough to provide you with dedicated, one-on-one attention while you earn your degree from Purdue University.
We are able to offer Purdue degrees to east-central Indiana and west-central Ohio residents in Richmond.
Graduates of these programs are employed in business and industry in Richmond and the surrounding communities. Additionally, Purdue serves as a resource for local business and industrial personnel who are updating their skills or who need retraining in technical fields.
Purdue Polytechnic Richmond provides an individualized, practical, and real-world approach for the beginning student as well as the experienced student. The student population is a mix of traditional college-aged students who recently have graduated from high school and nontraditional students already in the workplace. This diversity brings a unique blend of education and experience into classroom discussions, benefiting all.