2007 Fall Meeting
November 29th - 8:30 AM to 4:00 PM
Location: Burton Morgan Center Room 129
8:30 – 9:00 a.m.
Registration and Coffee
9:00 – 9:30 a.m.

Welcome and Center Overview – Richard Couch

9:30 – 10:00 a.m.

Configuration Driven Design for Knowledge Reuse During Product Lifecycle – Prof. Karthik Ramani

10:00 – 10:30 a.m.

PLM Metrics – Prof. Cynthia Tomovic

10:30 – 11:00 a.m.

Examination of Data Exchange between Contemporary CAD Tools - Prof. Nathan Hartman

11:00 – 11:30 a.m.

A procedure of Analysis of Feasibility and Uncertainty in Distributed Product Development Environments – Prof. Ganesh Subbarayan

11:30 – 12:00 p.m.

Exploratory Research in Database Systems Support for Product Lifecycle Management - Prof. Walid Aref

12:00 – 12:30 p.m.
Lunch
12:30 – 1:00 p.m.

SME and NSF Overview – Prof. Mark French

1:00 – 1:30 p.m.
PLM Certificate Program – Prof. Nathan Hartman
1:30 – 2:15 p.m.
PLM Challenges and Opportunities – Dr

. Michael Grieves

2:15 – 3:00 p.m.
Open Discussion
3:00 – 4:00 p.m.
Review of Proposed Projects – Advisory Board Members Only
---
Speaker Biographies:

Karthik Ramani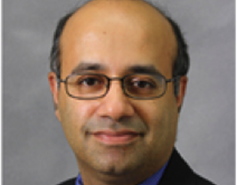 Karthik Ramani is a Professor in the School of Mechanical Engineering at Purdue University. He earned his B.Tech from the Indian Institute of Technology, Madras, in 1985, an MS from Ohio State University, in 1987, and a Ph.D. from Stanford University in 1991, all in Mechanical Engineering. Among his many awards he received the National Science Foundation (NSF) Research Initiation and Career Award, the Ralph Teetor Educational Award from the SAE, and the Outstanding Young Manufacturing Engineer Award from SME. In 2006, he won the innovation of the year award from the State of Indiana. He serves on the editorial board of Elsevier Journal of Computer-Aided Design and ASME Journal of Mechanical Design. In 2008, he was a visiting Professor at Stanford University (computer sciences) as well as a research fellow at PARC (formerly Xerox PARC). He also serves on the Engineering Advisory sub-committee for the NSF IIP (Industrial Innovation and Partnerships). In 2006 and 2007, he won the Most Cited Journal Paper award from Computer-Aided Design and the Research Excellence award in the College of Engineering at Purdue University.
Ramani was the co-founder of the world's first commercial shape-based search engine (VizSeek/Imaginestics). In 2009, he won the Outstanding Commercialization award from Purdue University. He has won several best paper awards from ASME and in 2014 the Outstanding Research Excellence Award from ASME Computers and Information Sciences in Engineering Division. NSF recently invited him for a distinguished lecture in cyber-learning. His recent papers have been published in ACM UIST, IEEE CVPR, ACM SIGCHI, ACM IDC, ASME JMD and ACM SPM.
Prof. Cynthia Tomovic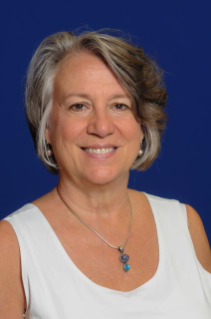 Dr. Cynthia Tomovic teaches, conducts research, and consults in organizational leadership and development, globalization, quality and organizational performance, and workforce development. Former professor and department head in Organizational Leadership, Purdue University, Tomovic joined the department of STEM Education and Professional Studies, Old Dominion University, 2008
Prof. Ganesh Subbarayan

https://engineering.purdue.edu/ME/People/ptProfile?resource_id=11244
Prof. Walid Aref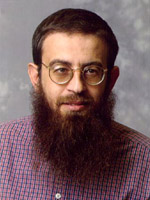 Walid G. Aref is a professor of computer science at Purdue. His research interests are in extending the functionality of database systems in support of emerging applications, e.g., spatial, spatio-temporal, graph, biological, and sensor databases. He is also interested in query processing, indexing, data streaming, and geographic information systems (GIS). Walid's research has been supported by the National Science Foundation, the National Institute of Health, Purdue Research Foundation, CERIAS, Panasonic, and Microsoft Corp. In 2001, he received the CAREER Award from the National Science Foundation and in 2004, he received a Purdue University Faculty Scholar award. Walid is a member of Purdue's CERIAS. He is the Editor-in-Chief of the ACM Transactions of Spatial Algorithms and Systems (ACM TSAS), an editorial board member of the Journal of Spatial Information Science (JOSIS), and has served as an editor of the VLDB Journal and the ACM Transactions of Database Systems (ACM TODS). Walid has won several best paper awards including the 2016 VLDB ten-year best paper award. He is a Fellow of the IEEE, and a member of the ACM. Between 2011 and 2014, Walid has served as the chair of the ACM Special Interest Group on Spatial Information (SIGSPATIAL).
Prof. Mark French

https://web.ics.purdue.edu/~rmfrench/index.htm
Dr. Michael Grieves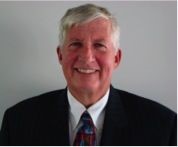 Dr. Michael Grieves splits his time between the business and academic worlds. He is the author of the seminal books on Product Lifecycle Management (PLM): "Product Lifecycle Management: Driving the Next Generation of Lean Thinking" (McGraw-Hill, 2006) and Virtually Perfect: Driving Innovative and Lean Products through Product Lifecycle Management" (SCP, 2010).
Dr. Grieves is an acknowledge world expert in PLM and lectures world-wide on engineering, manufacturing, and PLM in both industry and academia conferences. In addition to his books, Dr. Grieves has numerous publications and articles. Dr. Grieves consults with a number of leading international manufacturers and governmental organizations such as NASA.
Dr. Grieves has been a Co-Director of the Purdue PLM Center of Excellence, where he still participates, and served as a Visiting Professor at the Purdue University College of Technology. Dr. Grieves has also been affiliated with the Eller School of Business MIS Department at the University of Arizona, where he was designated Director – Industry Research for the MIS Department and Director, Information Technology Industry Research Center (ITIRC) at the University of Arizona. He served on the advisory board for the MIS department.
Dr. Grieves is Chairman Emeritus of Oakland University's School of Business Board of Visitors. He has taught in the United States, China, and Europe at the university senior undergraduate, and graduate school levels and has authored and taught executive education courses. Dr Grieves is a Professor at CIMBA University, Asolo, Italy with an appointment at the University of Iowa. He also has an appointment as Research Professor at the Florida Institute of Technology.
Dr. Grieves is a founder and Chairman of Interactive Frontiers, Inc. the world leader in golf and sport instructional software, Dr. Grieves has over thirty years experience in the computer and data communications industry. He has been a senior executive at both Fortune 1000 companies and entrepreneurial organizations during his career. He founded and took public a $100 million systems integration company and subsequently served as its audit and compensation committee chair. Dr. Grieves has substantial board experience, including serving on the board of public companies in both China and Japan.
Dr. Grieves has a BSCE from Michigan State University and an MBA from Oakland University. He received his doctorate from the Case Western Reserve University Weatherhead School of Management.
---