2007 Spring Meeting
November 15th - 8:00 AM to 3:30 PM
8:00 – 8:30 a.m.

Continental Breakfast & Registration

9:00-9:30

Welcome and Opening Comments - Prof. John Sullivan, Richard Couch

9:30-10:00

NSF and SME Project Updates - Prof. Nathan Hartman

10:00-10:15

Boeing PLM Training Project - Prof. Gary Bertoline

10:15 – 10:30

Break

Current Funded Project Presentations:

10:30 - 10:50

Examination of Data Exchange between Contemporary CAD Tools - Prof. Nathan Hartman, and Brendan Stolle

10:50 - 11:10

PLM Metrics - Prof. Lisa Ncube, Abe Walton, and Prof. Cynthia Tomovic

11:10 - 11:30
A Procedure of Analysis of Feasibility and Uncertainty in Distributed Product Development Environments – Venkat Srinivasan, and Prof. Ganesh

Subbarayan
11:30 - 11:50

Exploratory Research in Database Systems Support for Product Lifecycle Management - Jingfeng Yan, and Prof. Walid Aref

11:50 - 12:10

Configuration Driven Design for Knowledge Reuse During Product Lifecycle – Noel Titus, and Prof. Karthik Ramani

12:10 – 1:00

Lunch

Industrial Advisory Board Member Presentations:

1:00 – 1:15
EDS - Mr. Ed Shinouskis
1:15 – 1:30
IBM - Dr. Vijay Srinivasan and Kurt Kovacic
1:30 – 2:30
Opportunities and Challenges in PLM - Mr. Mark Burgess, Boeing
2:30 – 3:30

Open Forum – PLM Collaboration between Industry and Academia

3:30

Closing Remarks

Envision Center Tour for Guest Attendees
---
Speaker Biographies:

Dr. John Sullivan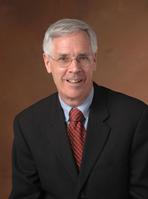 John Sullivan is a Professor in the School of Aeronautics and Astronautics. He received a BS in 1967 from the University of Rochester and a M.S. (1969) and Ph.D. (1973) in Aeronautical Engineering from the Massachusetts Institute of Technology. After graduation, he co-founded a small high technology company in California that developed laser instrumentation. In 1975 he sold the company and joined the faculty of Purdue University.
Sullivan has taught a wide variety of courses and started several new courses in fluid mechanics, aerodynamics measurement and design. Courses providing students a design/build/test experience are one of his passions including mentoring the AIAA Design/Build/Fly team. He directs graduate student research in the general area of experimental aerodynamics/fluid mechanics. He is internationally known for his work in molecular sensors that include pressure and temperature paint. In 2004, Springer-Verlag published his book Pressure and Temperature Sensitive Paint co-authored with his student Dr. Tianshu Liu. The book is now available in Chinese. In addition to research papers, PhD and MS students, he has taught short courses for the Von Karman Institute and AIAA. Many of his students, in both academia and industry, are well known in the community and continue to expand the field of molecular sensors.
His administrative experiences at Purdue University include, Director of the Center for Advanced Manufacturing (2004-2012), Co-Director of the Product Lifecycle Management Center of Excellence, Head of the School of Aeronautics and Astronautics (1993-1998), Associate Head (1991-1993) and Director of the Aerospace Sciences Laboratory (1983-1995). He spent a year sabbatical at the Office of Naval Research in 1989-90 and a year at the Boeing Company in 2002. From July 2006 to September 2009, he served was a special government employee, as a member of NASA advisory Council reporting to the NASA Administrator. Sullivan was on a two year assignment to NASA Headquarters as a Senior Technical Advisor from September 2010 to August 2012. He is a Fellow of AIAA.
Dr. Gary Bertoline

Dr. Gary R. Bertoline is the Dean of the Purdue Polytechnic Institute and a Distinguished Professor of Computer Graphics Technology and Computer & Information Technology at Purdue University. He earned his BS at Northern Michigan University, MEd from Miami University, and PhD at The Ohio State University and was on the faculty in the College of Engineering at Ohio State for 3 years before coming to Purdue University in 1990. From 1995 through 2001, Gary served as Department Head of Computer Graphics Technology at Purdue University. From 2002 to 2006 in his role as Associate VP and Director, he led the creation of the Rosen Center for Advanced Computing and the Envision Center for Perceptualization. He also served 5-years as the Associate Dean for Graduate Programs in the College of Technology before becoming dean of the in 2011.
He co-founded the Indiana Next Generation Manufacturing Competitiveness Center (IN-MaC) as well as the Polytechnic Institute initiative at Purdue University. The Polytechnic initiative is a major effort to transform the college's curricula and learning experience for the students to better prepare graduate for life and work in the digital age. Gary is the lead for the Purdue Polytechnic Indianapolis High School that will be opening in Fall 2017.
He has authored numerous papers in journals and trade publications on engineering and computer graphics, computer-aided design, and visualization research. He has authored and co-authored seven text books in the areas of computer-aided design and engineering design graphics with one, Fundamentals of Graphics Communications currently in its 6th edition. Gary's research interests are in scientific visualization, interactive immersive environments, distributed and grid computing, workforce education and STEM education.
Prof. Lisa Ncube


Dr. Lisa Ncube is Assistant Professor in the Department of Organizational Leadership, College of Technology, Purdue University. Her main areas of research are Organizational Effectiveness, Workforce Development, and Skills and Technology Transfer. A native of Zimbabwe, she has been an educator for twenty years. Prior to joining the department she was Director Evaluation for CAPE in the Department of Educational Psychology at Ball State University. She was also an assistant professor in the School of Education at Anderson University. She has worked in her native country as a high school science teacher, curriculum developer, assessment specialist, and evaluator.
Dr. Ncube received her doctorate in Curriculum and Instruction from Purdue University in December 2000. Her Master's degree in Curriculum is from the University Sussex, U.K in 1991. She graduated with a B.S. degree in Biological Sciences and Education from the University of Sierra Leone in 1981.
Abe Walton

As one of only about 10 U.S. Delegates to ISO's Technical Advisory Committee on Innovation Management Standards, Dr. Abram Walton is a global leader, author, and consultant in Innovation. He is a Co-Founder of the International Association of Innovation Professionals and is the Deputy Editor-in-Chief of the International Journal of Innovation Science. He is a prolific author and has produced over 100 publications, technical papers, and conference proceedings, and his textbooks on Leadership and Management have sold over 15,000 copies. His corporate innovation efforts and grantsmanship has yielded over $27mm in funded research and gifts to universities. He is the Director of the Center for Lifecycle and Innovation Management at Florida Tech, and was formerly also the Director for the Center for Ethics and Leadership.
Dr. Walton is a Professor of Management and Innovation at Florida Tech, specializing in Technology and Innovation. In addition to his academic pursuits, he serves as the Chairman of the Innovation Council and on the Executive Board of Directors for the Space Coast Economic Development Commission. He is a Senior Partner of a management consulting and technology commercialization firm. He has recently been a Fellow for the National Intellectual Property and Knowledge Management Task force and serves as a consultant for an Intellectual Property and Patent Management Organization (PMO). He frequently consults and speaks regularly on a variety of topics, including leadership, lean process improvement, six sigma, innovation strategies, technology commercialization, product life cycle management, and new product development. He has successfully helped launch several new technology ventures and works with companies on new product development, early-stage technology commercialization efforts, and human capital management.
Prof. Cynthia Tomovic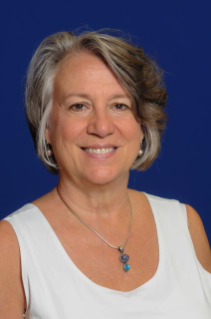 Dr. Cynthia Tomovic teaches, conducts research, and consults in organizational leadership and development, globalization, quality and organizational performance, and workforce development. Former professor and department head in Organizational Leadership, Purdue University, Tomovic joined the department of STEM Education and Professional Studies, Old Dominion University, 2008
Prof. Ganesh Subbarayan

https://engineering.purdue.edu/ME/People/ptProfile?resource_id=11244
Prof. Walid Aref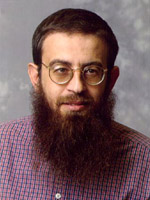 Walid G. Aref is a professor of computer science at Purdue. His research interests are in extending the functionality of database systems in support of emerging applications, e.g., spatial, spatio-temporal, graph, biological, and sensor databases. He is also interested in query processing, indexing, data streaming, and geographic information systems (GIS). Walid's research has been supported by the National Science Foundation, the National Institute of Health, Purdue Research Foundation, CERIAS, Panasonic, and Microsoft Corp. In 2001, he received the CAREER Award from the National Science Foundation and in 2004, he received a Purdue University Faculty Scholar award. Walid is a member of Purdue's CERIAS. He is the Editor-in-Chief of the ACM Transactions of Spatial Algorithms and Systems (ACM TSAS), an editorial board member of the Journal of Spatial Information Science (JOSIS), and has served as an editor of the VLDB Journal and the ACM Transactions of Database Systems (ACM TODS). Walid has won several best paper awards including the 2016 VLDB ten-year best paper award. He is a Fellow of the IEEE, and a member of the ACM. Between 2011 and 2014, Walid has served as the chair of the ACM Special Interest Group on Spatial Information (SIGSPATIAL).
Karthik Ramani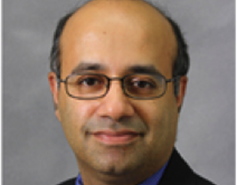 Karthik Ramani is a Professor in the School of Mechanical Engineering at Purdue University. He earned his B.Tech from the Indian Institute of Technology, Madras, in 1985, an MS from Ohio State University, in 1987, and a Ph.D. from Stanford University in 1991, all in Mechanical Engineering. Among his many awards he received the National Science Foundation (NSF) Research Initiation and Career Award, the Ralph Teetor Educational Award from the SAE, and the Outstanding Young Manufacturing Engineer Award from SME. In 2006, he won the innovation of the year award from the State of Indiana. He serves on the editorial board of Elsevier Journal of Computer-Aided Design and ASME Journal of Mechanical Design. In 2008, he was a visiting Professor at Stanford University (computer sciences) as well as a research fellow at PARC (formerly Xerox PARC). He also serves on the Engineering Advisory sub-committee for the NSF IIP (Industrial Innovation and Partnerships). In 2006 and 2007, he won the Most Cited Journal Paper award from Computer-Aided Design and the Research Excellence award in the College of Engineering at Purdue University.
Ramani was the co-founder of the world's first commercial shape-based search engine (VizSeek/Imaginestics). In 2009, he won the Outstanding Commercialization award from Purdue University. He has won several best paper awards from ASME and in 2014 the Outstanding Research Excellence Award from ASME Computers and Information Sciences in Engineering Division. NSF recently invited him for a distinguished lecture in cyber-learning. His recent papers have been published in ACM UIST, IEEE CVPR, ACM SIGCHI, ACM IDC, ASME JMD and ACM SPM.
Kurt Kovacic​

Manager, Global PLM Strategy, IBM
Kurt Kovacic is a veteran IBMer with over 20 years of experience as a manufacturing engineer, systems engineer and international marketing manager. He has held several positions in IBM's sales & distribution division primarily focused in the manufacturing and process industries.
Currently, Kurt leads a team of strategy and research professionals who develop IBM PLM solutions business, competitive and technical strategies. The team is also responsible for aligning the PLM business with IBM Corporation and its various related business units. Prior to this, Kurt was a manager of industry research and market management, where he led projects to help identify and introduce new businesses and solutions to the market. Kurt joined IBM in 1984 as a semiconductor process engineer, supporting the manufacturing of the logic chips that were used in the IBM mainframe processors.
Kurt holds an MBA in International Business from J. L. Kellogg Graduate School of Management, Northwestern University and a B.S. Chemical Engineering from University of Massachusetts. He currently resides in the Chicago area.
Mr. Mark Burgess

https://engineering.purdue.edu/Engr/People/Awards/Institutional/DEA/DEA_...
---