2018 Spring Meeting
March 29 8:00 AM to 5:00 PM
Location: Indiana Manufacturing Institute
Exploring Application Lifecycle Management and Its Role in PLM
8:00 – 8:30 am

Continental Breakfast and Registration

8:30 – 8:45 am

Welcome, PLM Center Updates, and Meeting Overview

Nathan Hartman – Dauch Family Professor of Advanced Manufacturing and Director, Product Lifecycle Management Center

Download the Presentation (PDF)

A short brief on activities with the PLM Center and an overview of the day's topics.

8:45 – 9:15 am

ALM: Framing the Needs, Challenges and Opportunities

Paul Streit – IT Business Services Architect, Rockwell Collins

Download the Presentation (PDF)

Our opening presentation will help to establish a foundation for the audience on what ALM is (and is not), review the needs and challenges, and outline the intersection between ALM and PLM.

9:15 – 9:45 am

Achieving the digital thread through PLM and ALM integration using OSLC

Axel Reichwein, Ph.D. – Chief Executive Officer, Koneksys

Download the Presentation (PDF)

The Web provides a reliable, scalable, and open infrastructure. Open Services for Lifecycle Collaboration (OSLC) is an initiative to reuse Web standards for the purpose of integrating engineering data. Currently, OSLC is mainly used for integrating software engineering artifacts such as requirements, change requests, and test cases. However, OSLC can also be used beyond software engineering for linking engineering artifacts across different engineering disciplines and applications. OSLC can therefore be viewed as a possible foundation for achieving the digital thread, including PLM/ALM integration.

9:45 – 10:45 am

Panel 1: A Customer's View of ALM Tools and Methods through the Lifecycle

Paul Streit – IT Business Services Architect, Rockwell Collins

Christopher Hoffman – Director-Engineering Information Systems Owner, Cummins

Laxmi Sivashankar – Senior Manager, Global Process, Methods, Tools and Information & Systems Engineering, Ford Motor Company

This panel will take a broad look at customer expectations and requirements viewed from a perspective of traditional, physical products as well as software development. For instance, a customer's expectation that an automaker routinely update GPS maps in onboard navigation systems. It will also expand the discussion by looking at short and long-life products (autos vs. defense platforms), end-users, cyber security issues, and visible to the customer (e.g., navigation system) versus non-visible (e.g., engine monitoring/control).

10:45 – 11:15 am

Networking Break

11:15 – 11:45 am

Embedded software in products: the convergence of ALM with Systems Engineering

Robert Wirthlin – Model-based Systems Engineering Leader, General Motors

Download the Presentation (PDF)

The Convergence of ALM and PLM has recently gained traction with Systems Engineering emerging as a key contributor to bridge these communities. In like manner, as embedded software in products becomes more ubiquitous and complex, systems engineering is playing a critical role for the successful integration and execution in this environment. The presentation will explore some of the critical issues practitioners must acknowledge and the challenges that remain.

11:45 am – 1:45 pm

Lunch and Presentation: Integrating Data Streams Across the Enterprise for ALM

Christopher Hoffman – Director-Engineering Information Systems Owner, Cummins

Download the Presentation (PDF)

A look at defining the strategy and initiatives for "business" application lifecycle management for the entire engineering workflow – 1000+ applications and 1000s of data locations.

1:45 – 2:15 pm

Panel 2: Views from the Front Lines: Developing and Deploying Software Tools Across the Lifecycle using ALM

Craig Brown – PLM Leader, General Motors

Chris Ziehr – Senior Engineering ​Manager, Systems, Process, & Support, Rockwell Collins

Axel Reichwein, Ph.D. – Chief Executive Officer, Koneksys

A round-robin discussion of lessons learned and other stories. This contrasts with Panel 2 (what you need to do) by answering (what we would do if we had to do it again). What are the employee skills needed? How do we handle regulatory compliance issues, unanticipated organizational hurdles, customer demands, etc.?

2:15 – 2:45 pm

Networking Break

2:45 – 3:15 pm

Managing Software Applications Once the Customer Has the Product

Craig Brown – PLM Leader, General Motors

Download the Presentation (PDF)

This presentation will take a broad look at how companies manage the software and systems lifecycle of their products once the customer has ownership. Implications for customer expectations and requirements, as well as product enhancement, are viewed from a perspective of traditional, physical products as well as software development.

3:15 – 3:45 pm

ALM Trends and Drivers: Where do we go from here?

Stephen Crescenti – ALM Solutions Consultant, Siemens

Download the Presentation (PDF)

This presentation will address current and planned ALM research and development programs, educational initiatives, and future-looking topics of interest to the community. It may expose as many questions as answers.

3: 45 – 4:00 pm

Summary and Closing Remarks

Nathan Hartman – Professor, Computer Graphics Technology and Director, Product Lifecycle Management Center
---
Speaker Biographies:

Axel Reichwein, Ph.D.

Developer of multiple data integration solutions based on Open Services for Lifecycle Collaboration (OSLC) and CEO of Koneksys, helping organizations create data integration solutions using Linked Data, OSLC, big data frameworks and graph databases. Axel was Co-chair of the OMG OSLC4MBSE working group, where he investigated how OSLC can be used for Model-Based Systems Engineering (MBSE). He received a Ph.D. in Aerospace Engineering from the University of Stuttgart, Germany, and performed postdoctoral research at the Georgia Institute of Technology in system architecture modeling and multidisciplinary data integration.
Robert Wirthlin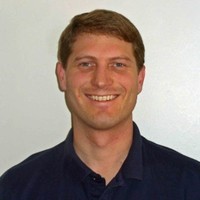 I am a leader of the on-going Systems Engineering transformation at General Motors, focusing primarily on the strategic shift from a document-based engineering factory to a model-based one. I am bringing my experience of leading large-scale projects in space systems, aircraft simulation systems, information technology, and big data processing to the company. An engineer by training, I bring technical acumen and an ability to lead diverse team under challenging organizational conditions and in constrained environments.
---