2015 Fall Meeting
October 15th - 8:00 AM to 5:00 PM
Location: Holiday Inn – City Centre, Lafayette, IN
Examining the Relationship Between PLM and Systems Engineering
8:00 – 8:30 a.m.

Continental Breakfast

8:30 – 8:50 a.m.

Welcome, Center Overview, and Agenda

Nathan Hartman - Professor, Computer Graphics Technology and PLM Center Director

8:50 – 9:30 a.m.

PLM Center Research Overview - Faculty Fellow Presentations

PLM Data Curation:

Michael Witt - Associate Professor, University Libraries

Download the presentation (PDF)

Security:

Elisa Bertino - Professor, Computer Science; Research Director of CERIAS; Director of Cyber Center, Discovery Park

9:30 – 10:00 a.m.

PLM Industrial Advisor Board Presentation

Rockwell Collins:

Kevin Fischer - Principal Engineering Manager, Manufacturing Technology Pursuits

10:00 – 10:15 a.m.
Break

10:15 – 11:15 a.m.

PLM Center Research Overview - Faculty Fellow Presentations

Supplier/Supply Chain Metrics:

Thomas Brush - Senior Associate Dean, Head, Deportment of Management, & Professor of Management (Strategic Management Area)

Download the presentation (PDF)

Requirements:

Dan DeLaurentis - Associate Professor, Aeronautics and Astronautics and Director, Purdue Center for Integrated Systems in Aerospace

Download the presentation (PDF)

Model-based Definition:

Nathan Hartman - Professor, Computer Graphics Technology and PLM Center Director

11:15 a.m. – 11:45 a.m.

PLM Industrial Advisory Board Presentations

Proctor & Gamble:

Jim Escoe - PLM/HPC Strategist

11:45 – 1:45 p.m.

Lunch and Luncheon Keynote Presentation

Craig Brown - PLM Leader, General Motors

Paul Nelson - PLM Systems Engineer, Orbital ATK

1:45 – 2:45 p.m.

PLM and Systems Engineering Panel Discussion

The panelists in this moderated session will provide their insights on a variety of topics regarding the benefits and challenges of integrati8ng PLM and System Engineering tools and methodologies.

Eric Armstrong - Chief Engineer, Strategic Missions Systems Engineering Division, NSWC Crane
Abhi Deshmukh - James J. Solberg Head and Professor of Industrial Engineering
Greg Pollari - Principal Systems & Process Engineer, Rockwell Collins
Laxmi Sivashankar - Global PMTI & SE Manager, Ford Motor Company

2:45 – 3:00 p.m.

Break

3:00 – 5:00 p.m.

PLM Roadmapping Exercise - Strategic Doing

This facilitated, collaborative exercise involving all meeting attendees will work to develop the initial outline for Purdue's PLM Center PLM/SE technology roadmap.

Scott Hutcheson - Senior Associate, Purdue Ctr for Regional Development (PCRD)
Ed Morrison - Regional Economic Development Advisor, PCRD
---
Speaker Biographies:

Michael Witt


Head of the Distributed Data Curation Center (D2C2) at the Purdue University Libraries. Also subject liaison librarian for the Department of Computer Science. Project lead for PURR, the Purdue University Research Repository (http://purr.purdue.edu). Product Lifecycle Management Center Research Fellowship, Purdue Polytechnic Institute. 2015-2017.
Elisa Bertino​

Professor Elisa Bertino joined Purdue in January 2004 as professor in Computer Science and research director at CERIAS. Her research interests cover many areas in the fields of information security and database systems. Her research combines both theoretical and practical aspects, addressing applications on a number of domains, such as medicine and humanities. Current research includes: access control systems, secure publishing techniques and secure broadcast for XML data; advanced RBAC models and foundations of access control models; trust negotiation languages and privacy; data mining and security; multi-strategy filtering systems for Web pages and sites; security for grid computing systems; integration of virtual reality techniques and databases; and geographical information systems and spatial databases.
Professor Bertino serves or has served on the editorial boards of several journals - many of which are related to security, such as the ACM Transactions on Information and System Security, the IEEE Security & Privacy Magazine, and IEEE Transactions on Dependable and Secure Computing. She is currently serving as program chair of the 36th International Conference on Very Large Data Bases (VLDB 2010). Professor Bertino is a Fellow of the Institute of Electrical and Electronics Engineers and a Fellow of ACM. She received the IEEE Computer Society Technical Achievement award in 2002 for outstanding contributions to database systems and database security and advanced data management systems, and received the 2005 Tsutomu Kanai Award by the IEEE Computer Society for pioneering and innovative research contributions to secure distributed systems.
Thomas Brush

Thomas (Tom) Brush is Professor of Management at the Krannert School of Management, Purdue University. His research focuses on corporate strategy and manufacturing strategy topics. His current research interests examine the disintermediation of existing business models with e-commerce initiatives. This research extends his research on supplier relationships and corporate strategy to issues such as outsourcing, e-commerce marketplaces, and online banking. He has published in Management Science, Strategic Management Journal, Production and Operations Management, Journal of Economic Behavior and Organization, Managerial and Decision Economics and Explorations in Economic History.
He serves on the Executive Committee of the Academy of Management. In 1991 he received the Free Press Award for Outstanding Dissertation Research in Business Policy and Strategy in its doctoral dissertation competition. He was awarded the AlliedSignal Manufacturing Management Excellence in Teaching Award in 1999. He is a member of the Academy of Management and Strategic Management Society and is on the editorial board of the Strategic Management Journal, Manufacturing and Service Operations Management, and Journal of Management.
Dan DeLaurentis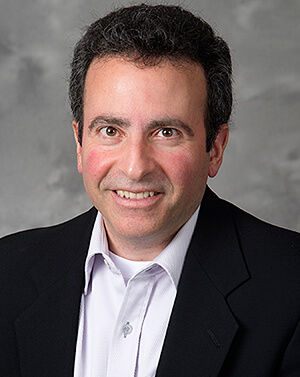 Purdue Professor and Director of Aeronautics and Astronautics. Lab Director of Purdue Center for Integrated Systems in Aerospace. See here for more details.
Jim Escoe

James Escoe, of Cincinnati Ohio, is the PLM Strategy Leader for Procter & Gamble's Product Development globally. He also leads global High Performance Computing (HPC), Modeling & Simulation IT Systems, and CAD Systems for Package Development and areas of Product Development. Jim has been a PLM leader in P&G for the last 16 years. Jim's initiatives include PLM capability to deliver drawing control to P&G plants, BOM integrations to SAP, and 3D Design for Packaging and Product Development. Jim currently leads the strategy for all P&G initiatives involving ENOVIA/CATIA/SIMULIA. Earlier in Jim's P&G career he architected and delivered P&G's global HPC infrastructure and architected P&G's first deployments of Teamcenter. More recently Jim led the effort to replatform all P&G's packaging design and development to the CATIA/ENOVIA/SIMULIA V6 architecture
Prior to P&G, Jim was the program manager for SDRC's CAE business unit and a senior product development manager of the Assembly Modeling module of I-DEAS CAD. He led I-DEAS CAD development for Assembly Modeling integration to Metaphase and the Team Data Manager (precursors to Teamcenter), Configuration Management, Part-to-Part feature integration, and the consolidated geometric and positional constraint network that was first among the CAD companies globally. The 3D Variational Geometry Initiative Jim jointly led won Design News "New Product of the Year" in 1996.
---