2012 Fall Meeting
October 15th - 8:30 AM to 4:00 PM
8:30 – 9:00 a.m.

Continental Breakfast & Registration

9:00 – 9:30 a.m.

Center Updates

Nathan Hartman – Professor, Computer Graphics Technology and PLM Center Director

9:30 – 10:00 a.m.

Current Research Status: "Value Characterization across the Product Lifecycle to Support"

Katherine Otegon – Graduate Student of John Sutherland Fehsenfeld Family Head, Environmental and Ecological Engineering

10:00 – 10:30 a.m.

Current Research Status: "Integrating Enterprise Systems and PLM – Fall 2012 Project Update"

Henry W. Kraebber – Professor, Mechanical Engineering Technology

10:30 – 11:00 a.m.

Break

11:00 - 11:30 a.m.

Current Research Status: "PLM ERP Integration"

Kim Deranek and Jen Zheng – Graduate Students of Edie Schmidt Professor, Industrial Technology

11:30 a.m - 12:00 p.m.

"An Ethnography Study of Real/Virtual Space Natives" - Micheal Grieves

12:00 – 1:30 p.m.

Lunch and Keynote Presentation: "Technical Road Blocks for a Model-Based Enterprise."

Doug Cheney – Senior Consultant at ITI TranscenData

1:30 – 2:00 p.m.

"PLM – Roadmap to a Full Solution"

Greg Smith - PLM at Rolls Royce

2:00 – 2:30 p.m.

Break - Poster Set Up

2:30 – 4:00 p.m.

Poster Session

4:00 p.m.

Adjourn
---
Speaker Biographies:

Henry W. Kraebber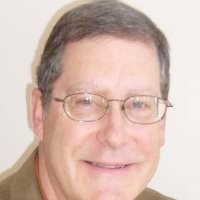 Completed 28 years as a faculty member in Engineering Technology at Purdue. Teaching focus was Manufacturing Quality Systems (MET 451), Computations for MET (MET 162) and Technology Innovation and Culture in Bavaria (MFET 499 featuring a trip to Munich during the Spring Break week in March).
He is a past Interim Department Head, Regenstrief Faculty Scholar and a retired Professional Engineer (IN).
Specialties: Professional development and mentoring. Special interests in the application of educational technology and computers in technial education. Other key interests include manufacturing systems, quality systems and lean operations.
Dr. Michael Grieves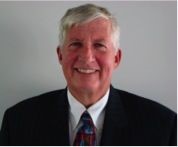 Dr. Michael Grieves splits his time between the business and academic worlds. He is the author of the seminal books on Product Lifecycle Management (PLM): "Product Lifecycle Management: Driving the Next Generation of Lean Thinking" (McGraw-Hill, 2006) and Virtually Perfect: Driving Innovative and Lean Products through Product Lifecycle Management" (SCP, 2010).
Dr. Grieves is an acknowledge world expert in PLM and lectures world-wide on engineering, manufacturing, and PLM in both industry and academia conferences. In addition to his books, Dr. Grieves has numerous publications and articles. Dr. Grieves consults with a number of leading international manufacturers and governmental organizations such as NASA.
Dr. Grieves has been a Co-Director of the Purdue PLM Center of Excellence, where he still participates, and served as a Visiting Professor at the Purdue University College of Technology. Dr. Grieves has also been affiliated with the Eller School of Business MIS Department at the University of Arizona, where he was designated Director – Industry Research for the MIS Department and Director, Information Technology Industry Research Center (ITIRC) at the University of Arizona. He served on the advisory board for the MIS department.
Dr. Grieves is Chairman Emeritus of Oakland University's School of Business Board of Visitors. He has taught in the United States, China, and Europe at the university senior undergraduate, and graduate school levels and has authored and taught executive education courses. Dr Grieves is a Professor at CIMBA University, Asolo, Italy with an appointment at the University of Iowa. He also has an appointment as Research Professor at the Florida Institute of Technology.
Dr. Grieves is a founder and Chairman of Interactive Frontiers, Inc. the world leader in golf and sport instructional software, Dr. Grieves has over thirty years experience in the computer and data communications industry. He has been a senior executive at both Fortune 1000 companies and entrepreneurial organizations during his career. He founded and took public a $100 million systems integration company and subsequently served as its audit and compensation committee chair. Dr. Grieves has substantial board experience, including serving on the board of public companies in both China and Japan.
Dr. Grieves has a BSCE from Michigan State University and an MBA from Oakland University. He received his doctorate from the Case Western Reserve University Weatherhead School of Management.
Doug Cheney


Doug Cheney is a CAD Validation Specialist at ITI. Doug earned B.S. and M.S. degrees in Mechanical Engineering from Brigham Young University after attending the California Institute of Technology (Caltech). His career focus has always been CAD interoperability, starting with his Masters thesis on Multi-CAD Application Development. At Ford Powertrain he initiated CAD model quality research and led the PDES, Inc. STEP translator testing forum, now called the CAX Implementors Forum. Doug has been a key contributor to CAD interoperability projects for most of ITI's major customers in addition to organizations such as 3D PDF Consortium, JT Implementor Forum, PDES, Inc., ProSTEP, and JAMA. Doug has been the driving force behind CADIQ since joining ITI in 1996.
---