2014 Spring Meeting
January 21st - 8:30 AM to 5:00 PM
Location: Cray Conference Room
8:30 AM – 9:00 AM

Continental Breakfast

9:00 AM – 11:00 AM

Center for e-Design

Janis Terpenny – Joseph Walkup Professor & Department Chair

Industrial and Manufacturing Systems Engineering

Iowa State University

Objective: Provide an overview of the Center for e-Design and the potential relationship to the Purdue PLM Center

11:00AM – 11:30AM

Break

11:30 AM – 12:30 PM

Discussion of PLM Center/e-Design relationship

12:30PM – 1:30 PM

Lunch

1:30 PM – 2:30 PM

Faculty Fellow Topical Discussions:

Elisa Bertino – Professor, Computer Science; Research Director of CERIAS; Director of Cyber Center, Discovery Park

Objective: Faculty fellows will make short presentations providing an update of progress to date

2:30 PM – 3:30 PM

Faculty Fellow Topical Discussions:

Daniel Delaurentis – Associate Professor, School of Aeronautics and Astronautics

Objective: Faculty fellows will make short presentations providing an update of progress to date

3:30 PM – 4:00PM

Break

4:00 PM – 5:00 PM

Discuss format for Spring event

Goal: suggested dates, agenda, possible speakers, student involvement

6:00 PM - ??

Dinner in downtown Savannah at Vic's on the River.
---
Speaker Biographies:

Janis Terpenny

Janis Terpenny is the Peter & Angela Dal Pezzo Chair & Department Head of the Harold & Inge Marcus Department of Industrial & Manufacturing Engineering at Penn State University. She is also director of the Center for e-Design, a 7-university 25+ industry/government member NSF industry university cooperative research center (IUCRC). Dr. Terpenny's research focuses on engineering design and smart manufacturing (process and methods of early design; knowledge and information in design; product families and platforms; obsolescence in products and systems; complexity of products and systems; and cloud computing for design and manufacturing integration) and design education (multidisciplinary teams; impacts of project choice and context on engagement and learning; and the retention and success of underrepresented students). Previously, Dr. Terpenny served as department chair and Joseph Walkup Professor of Industrial and Manufacturing Systems Engineering at Iowa State University. She served as the first technology thrust lead for Advanced Manufacturing Enterprise (AME) for the Digital Manufacturing and Design Innovation Institute (DMDII). She has served as a program director at the National Science Foundation (NSF) and as professor at Virginia Tech and the University of Massachusetts Amherst. She has 9 years of industry work experience with General Electric (GE). Throughout her career, she has served as PI or co-PI on over $16 million in sponsored research and is the author of over 180 peer-reviewed journal and conference publications. She is a Fellow of IISE, a Fellow of ASME, and a member of ASEE, INFORMS, Alpha Pi Mu, and Tau Beta Pi. She is currently the Chair of the Council of Industrial Engineering Academic Heads (CIEADH), and serves as an associate editor for the Engineering Economist.
Elisa Bertino​

Professor Elisa Bertino joined Purdue in January 2004 as professor in Computer Science and research director at CERIAS. Her research interests cover many areas in the fields of information security and database systems. Her research combines both theoretical and practical aspects, addressing applications on a number of domains, such as medicine and humanities. Current research includes: access control systems, secure publishing techniques and secure broadcast for XML data; advanced RBAC models and foundations of access control models; trust negotiation languages and privacy; data mining and security; multi-strategy filtering systems for Web pages and sites; security for grid computing systems; integration of virtual reality techniques and databases; and geographical information systems and spatial databases.
Professor Bertino serves or has served on the editorial boards of several journals - many of which are related to security, such as the ACM Transactions on Information and System Security, the IEEE Security & Privacy Magazine, and IEEE Transactions on Dependable and Secure Computing. She is currently serving as program chair of the 36th International Conference on Very Large Data Bases (VLDB 2010). Professor Bertino is a Fellow of the Institute of Electrical and Electronics Engineers and a Fellow of ACM. She received the IEEE Computer Society Technical Achievement award in 2002 for outstanding contributions to database systems and database security and advanced data management systems, and received the 2005 Tsutomu Kanai Award by the IEEE Computer Society for pioneering and innovative research contributions to secure distributed systems.
Dan DeLaurentis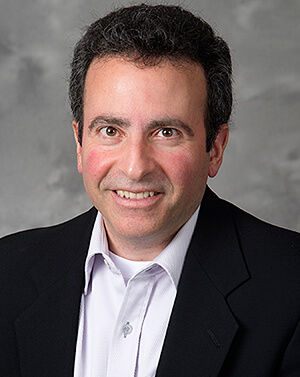 Purdue Professor and Director of Aeronautics and Astronautics. Lab Director of Purdue Center for Integrated Systems in Aerospace. See here for more details.
---