2008 Spring Meeting
April 18th - 8:00 AM to 3:00 PM
Location: Burton Morgan Room 206
8:00 – 8:30 a.m.

Continental Breakfast & Social

8:30 – 9:00 a.m.

Welcome / Opening Remarks – Richard Couch

9:00 – 9:30 a.m.

PLM Metrics III – Profs. Cynthia Tomovic and Lisa Ncube

9:30 – 10:00 a.m.

Advancing Product Lifecycle Management through Multi-Disciplinary Optimization – Prof. Mark French

10:00 – 10:30 a.m.
Creation of Design Spaces and Exploration through Visualization and Configuration – Prof. Karthik Ramani
10:30 - 10:40 a.m.
Break
10:40 – 11:10 a.m.

Examination of Data Exchange between Contemporary CAD Tools – Prof. Nathan Hartman

11:10 – 11:30 a.m.

Digital Manufacturing and Curriculum Development – Vukica Jovanovic

11:30 – 11:50 a.m.
Development of MSC Nastran Module - Jui Liu
11:50 – 12:05 p.m.
PLM Hub - Ali Roumani
12:05 – 12:45 p.m.
Lunch
1:00 – 1:30 p.m.

Next Generation DHM for Assessing Short Duration Events in Work Analysis & Design - Prof. Vince Duffy

1:30 – 2:00 p.m.
PLM Certificate Program – Prof. Nate Hartman
2:00 – 2:30 p.m.
Analyzing the Product Development Value Chain – Chuck Ditchendorf, CPD Associates
2:30 – 3:00 p.m.
Closing Discussion
3:00 p.m.

IAB Member Meeting

Envision Center Tours
---
Speaker Biographies:

Prof. Cynthia Tomovic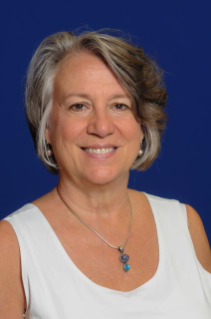 Dr. Cynthia Tomovic teaches, conducts research, and consults in organizational leadership and development, globalization, quality and organizational performance, and workforce development. Former professor and department head in Organizational Leadership, Purdue University, Tomovic joined the department of STEM Education and Professional Studies, Old Dominion University, 2008
Prof. Lisa Ncube


Dr. Lisa Ncube is Assistant Professor in the Department of Organizational Leadership, College of Technology, Purdue University. Her main areas of research are Organizational Effectiveness, Workforce Development, and Skills and Technology Transfer. A native of Zimbabwe, she has been an educator for twenty years. Prior to joining the department she was Director Evaluation for CAPE in the Department of Educational Psychology at Ball State University. She was also an assistant professor in the School of Education at Anderson University. She has worked in her native country as a high school science teacher, curriculum developer, assessment specialist, and evaluator.
Dr. Ncube received her doctorate in Curriculum and Instruction from Purdue University in December 2000. Her Master's degree in Curriculum is from the University Sussex, U.K in 1991. She graduated with a B.S. degree in Biological Sciences and Education from the University of Sierra Leone in 1981.
Prof. Mark French

https://web.ics.purdue.edu/~rmfrench/index.htm
Karthik Ramani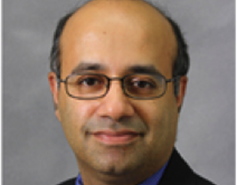 Karthik Ramani is a Professor in the School of Mechanical Engineering at Purdue University. He earned his B.Tech from the Indian Institute of Technology, Madras, in 1985, an MS from Ohio State University, in 1987, and a Ph.D. from Stanford University in 1991, all in Mechanical Engineering. Among his many awards he received the National Science Foundation (NSF) Research Initiation and Career Award, the Ralph Teetor Educational Award from the SAE, and the Outstanding Young Manufacturing Engineer Award from SME. In 2006, he won the innovation of the year award from the State of Indiana. He serves on the editorial board of Elsevier Journal of Computer-Aided Design and ASME Journal of Mechanical Design. In 2008, he was a visiting Professor at Stanford University (computer sciences) as well as a research fellow at PARC (formerly Xerox PARC). He also serves on the Engineering Advisory sub-committee for the NSF IIP (Industrial Innovation and Partnerships). In 2006 and 2007, he won the Most Cited Journal Paper award from Computer-Aided Design and the Research Excellence award in the College of Engineering at Purdue University.
Ramani was the co-founder of the world's first commercial shape-based search engine (VizSeek/Imaginestics). In 2009, he won the Outstanding Commercialization award from Purdue University. He has won several best paper awards from ASME and in 2014 the Outstanding Research Excellence Award from ASME Computers and Information Sciences in Engineering Division. NSF recently invited him for a distinguished lecture in cyber-learning. His recent papers have been published in ACM UIST, IEEE CVPR, ACM SIGCHI, ACM IDC, ASME JMD and ACM SPM.
Vukica Jovanovic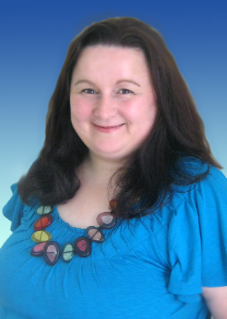 Dr. Vukica Jovanovic is an Associate Professor of Engineering Technology in Mechanical Engineering Technology Program. She holds a Ph.D. from Purdue University in Mechanical Engineering Technology, focus on Digital Manufacturing.
Prof. Vince Duffy

Dr. Vincent Duffy is an associate professor in the Department of Industrial Engineering at Purdue University holding a joint appointment with Agricultural and Biological Engineering. Duffy focuses on human factors engineering and ergonomic design. His interest in teaching began early when he was a teaching assistant for IE 386 at Purdue University while pursuing his master's degree. As an industrial engineering master's non-thesis student, Duffy realized he had a natural inclination toward teaching. This motivation, along with the support and mentorship of Ferdinand Leimkuhler, the head of the department, turned him toward the fi eld of research. He rejoined Purdue as a professor and has been teaching courses related to work design and analysis for 60 semesters.
---