2006 Fall Meeting
November 10th - 8:00 AM to 4:00 PM
8:30 – 9:00 a.m.

Social – Coffee

9:00 – 9:30 a.m.

Welcome and Opening Remarks – Prof. John Sullivan and Richard Couch

9:30 – 9:45 a.m.

PLM Metrics – Prof. Cynthia Tomovic

9:45 – 10:15 a.m.
Using TeamCenter in a Supply Chain Management Technology Lab – Prof. Edie Schmidt
10:15 – 10:30 a.m.
Break
Student Presentations
10:45 – 10:55 a.m.

Purdue Product Lifecycle Management Certificate Program – Danny Wittenborn

10:55 – 11:05 a.m.

Semiotic Analysis of Assembly and Disassembly Instructions – Isaac Chang

11:05 – 11:15 a.m.

WTC North Tower on 9/11 – Paul Rosen

11:15 – 11:25 a.m.

PLM Integration – Regena Scott

11:25 – 11:35 a.m.

Comparative Study of E-Factory and Pro-Planner Software Applied to Lean Manufacturing and PLM – Patricio Torres

11:35 – 11:45 a.m.

Expert System Application within PLM in Support of DFX – Edgar Raygoza

11:45 – 11:55 a.m.

Digital Modeling of Reconfigurable Assembly Systems with Manual Workcells – Vukica Jovanovic

12:00 – 12:30 p.m.
Lunch
12:30 – 1:00 p.m.

SME and NSF Program Updates – ​Prof. Mileta Tomovic

1:00 – 1:10 p.m.

Student Presentation: Digital Human Modeling for PLM – Onan Demirel

1:10 – 1:20 p.m.
Student Presentation: Rapid Product Realization through Product Configuration – Srikanth Devanathan
1:20 – 1:50 p.m.

The EDS View of PLM – Mr. Rex LaRowe, EDS

1:50 – 2:00 p.m.
Break
2:00 – 2:55 p.m.
Discussion of Proposed PLM Projects – All faculty submitting Proposals
2:55 – 3:00 p.m.

Closing Remarks – Richard Couch

3:00 – 4:00 p.m.
Industrial Advisory Board: Evaluation of Proposals, Operations and Planning
3:00 – 4:00 p.m.

PLM Guests: Tour of the Envision Center with Prof. Nathan Hartman
---
Speaker Biographies:

Dr. John Sullivan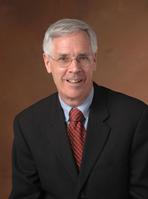 John Sullivan is a Professor in the School of Aeronautics and Astronautics. He received a BS in 1967 from the University of Rochester and a M.S. (1969) and Ph.D. (1973) in Aeronautical Engineering from the Massachusetts Institute of Technology. After graduation, he co-founded a small high technology company in California that developed laser instrumentation. In 1975 he sold the company and joined the faculty of Purdue University.
Sullivan has taught a wide variety of courses and started several new courses in fluid mechanics, aerodynamics measurement and design. Courses providing students a design/build/test experience are one of his passions including mentoring the AIAA Design/Build/Fly team. He directs graduate student research in the general area of experimental aerodynamics/fluid mechanics. He is internationally known for his work in molecular sensors that include pressure and temperature paint. In 2004, Springer-Verlag published his book Pressure and Temperature Sensitive Paint co-authored with his student Dr. Tianshu Liu. The book is now available in Chinese. In addition to research papers, PhD and MS students, he has taught short courses for the Von Karman Institute and AIAA. Many of his students, in both academia and industry, are well known in the community and continue to expand the field of molecular sensors.
His administrative experiences at Purdue University include, Director of the Center for Advanced Manufacturing (2004-2012), Co-Director of the Product Lifecycle Management Center of Excellence, Head of the School of Aeronautics and Astronautics (1993-1998), Associate Head (1991-1993) and Director of the Aerospace Sciences Laboratory (1983-1995). He spent a year sabbatical at the Office of Naval Research in 1989-90 and a year at the Boeing Company in 2002. From July 2006 to September 2009, he served was a special government employee, as a member of NASA advisory Council reporting to the NASA Administrator. Sullivan was on a two year assignment to NASA Headquarters as a Senior Technical Advisor from September 2010 to August 2012. He is a Fellow of AIAA.
Prof. Cynthia Tomovic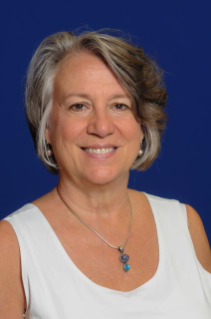 Dr. Cynthia Tomovic teaches, conducts research, and consults in organizational leadership and development, globalization, quality and organizational performance, and workforce development. Former professor and department head in Organizational Leadership, Purdue University, Tomovic joined the department of STEM Education and Professional Studies, Old Dominion University, 2008
Edie Schmidt

Dr. Edie K. Schmidt received a B.S. in Computer Information Systems from Arizona State University, Masters in Business Administration from the University of Southern California and a Ph.D. in Operations Management from Purdue University. She is currently an associate professor in the Department of Industrial Technology in the School of Technology. She teaches in the Industrial Distribution degree program.
Her teaching and research interests are in the areas of project management, inventory management, distribution, logistics, and supply chain management. She has developed and taught undergraduate and graduate-level courses and has supervised graduate student projects, in these areas at the master's level. Dr. Schmidt has worked with many Indiana companies managing projects, and helping to develop a Logistics training course, revise warehouse layouts, revise facility layouts, and other projects in the Logistics area.
Dr. Schmidt worked as a computer programmer analyst, and a systems analyst for Manufacturing Systems in the Aerospace Industry. (Northrop and Lockheed in Southern California). She spent several years consulting at Ernst and Young in their Manufacturing Systems group. Projects included MRP implementations, JIT implementations, system selection, reengineering, EDI practice development and plant relocation. She was responsible for managing several of these projects, which including using project management techniques and skills. After spending three years teaching Management and Marketing at Saint Joseph's college, Dr. Schmidt joined the Industrial Technology faculty at Purdue University in the fall of 1999.
Prof. Mileta Tomovic

Dr. Tomovic received BS in Mechanical Engineering from University of Belgrade, MS in Mechanical Engineering from MIT, and PhD in Mechanical Engineering from University of Michigan. Dr. Tomovic is currently serving as Chair of Engineering Technology Department, F. Batten College of Engineering and Technology, Old Dominion University, Norfolk, VA.Prior to joining ODU Dr. Tomovic had seventeen years of teaching and research experience at Purdue University, with emphasis on development and delivery of manufacturing curriculum, conducting applied research, and engagement with Indiana industry. While at Purdue University, Dr. Tomovic served as W. C. Furnas Professor of Enterprise Excellence, University Faculty Scholar, Director of Digital Enterprise Center, and Special Assistant to Dean for Advanced Manufacturing.He has co-authored one textbook on materials and manufacturing processes that has been adopted by over 50 national and international institutions of higher education. In addition, he has authored or co-authored over 60 papers in journals and conference proceedings, focused on applied research related to design and manufacturability issues, as well as issues related to mechanical engineering technology education. Dr. Tomovic made over 20 invited presentations nationally and internationally on the issues of design optimization and manufacturability. He has co-authored four patents, and over 100 technical reports on practical industrial problems related to product design and manufacturing process improvements.He has been actively involved in the development of a manufacturing laboratory, for which he secured gifts and funds in excess of $4.7 million. In addition, Dr. Tomovic has been very actively involved in applied research, and has been a PI or Co-PI on several funded competitive grants exceeding $6.3 million. In addition, he has been engaged with industry in solving manufacturing problems. The estimated savings to Indiana industry, resulting from Dr. Tomovic's recommendations, exceed $5 million over the ten years that he has been actively engaged with Technical Assistance Program, Purdue University. Dr. Tomovic is also serving as Honorary Visiting Professor at Beihang University, Beijing, China.
---