2009 Spring Meeting
April 30th - 8:00 AM to 4:00 PM
Location: Burton Morgan Room 206
8:00 – 8:30 a.m.

Continental Breakfast - Social

8:30 – 9:00 a.m.

Welcome / Opening Remarks - Prof. John Sullivan, Richard Couch

9:00 – 9:45 a.m.

Robust Computational Geometry for Design, Manufacturing, and Robotics - Prof. Elisha Sacks

9:45 – 10:30 a.m.

Examining the Use of Lightweight 3D Formats on Handheld Devices - Prof. Nathan Hartman

10:30 – 10:45 a.m.

Break

10:45 – 11:30 a.m.

Breaking the Barriers between Product Lifecycle and Working Knowledge™ in Design - Prof. Karthik Ramani

11:30 – 12:15 p.m.

Product Lifecycle Management: Roadmap to Global Sustainability - Prof. Scott Homan

12:15 – 1:00 p.m.
Lunch
1:00 – 1:30 p.m.
PLM Certificate Program Update – Prof. Nathan Hartman
1:30 – 2:00 p.m.

PLM Metrics Update – Prof. Lisa Ncube

2:00 – 3:00 p.m.
PLM at Cummins – Chris MacAslan
3:00 – 4:00 p.m.

Virtual Based Design – Dr. Michael Grieves

4:00 p.m.

IAB Member Meeting

Discovery Park Tours
---
Speaker Biographies:

Dr. John Sullivan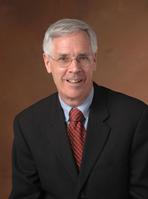 John Sullivan is a Professor in the School of Aeronautics and Astronautics. He received a BS in 1967 from the University of Rochester and a M.S. (1969) and Ph.D. (1973) in Aeronautical Engineering from the Massachusetts Institute of Technology. After graduation, he co-founded a small high technology company in California that developed laser instrumentation. In 1975 he sold the company and joined the faculty of Purdue University.
Sullivan has taught a wide variety of courses and started several new courses in fluid mechanics, aerodynamics measurement and design. Courses providing students a design/build/test experience are one of his passions including mentoring the AIAA Design/Build/Fly team. He directs graduate student research in the general area of experimental aerodynamics/fluid mechanics. He is internationally known for his work in molecular sensors that include pressure and temperature paint. In 2004, Springer-Verlag published his book Pressure and Temperature Sensitive Paint co-authored with his student Dr. Tianshu Liu. The book is now available in Chinese. In addition to research papers, PhD and MS students, he has taught short courses for the Von Karman Institute and AIAA. Many of his students, in both academia and industry, are well known in the community and continue to expand the field of molecular sensors.
His administrative experiences at Purdue University include, Director of the Center for Advanced Manufacturing (2004-2012), Co-Director of the Product Lifecycle Management Center of Excellence, Head of the School of Aeronautics and Astronautics (1993-1998), Associate Head (1991-1993) and Director of the Aerospace Sciences Laboratory (1983-1995). He spent a year sabbatical at the Office of Naval Research in 1989-90 and a year at the Boeing Company in 2002. From July 2006 to September 2009, he served was a special government employee, as a member of NASA advisory Council reporting to the NASA Administrator. Sullivan was on a two year assignment to NASA Headquarters as a Senior Technical Advisor from September 2010 to August 2012. He is a Fellow of AIAA.
Prof. Elisha Sacks

Dr. Sacks's research area is geometric reasoning in science and engineering. His current projects are robust computational geometry,model acquisition for computer graphics, generalized camera models, and robot path planning. He has also researched mechanical design algorithms using configuration spaces. The research led to practical design software for kinematic analysis, simulation, tolerancing, and parametric design of mechanical systems with higher pairs and changing contact topologies. The software has been used at Ford Motors for transmission design and at Sandia National Laboratory for micro-mechanism design.
Karthik Ramani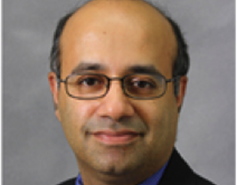 Karthik Ramani is a Professor in the School of Mechanical Engineering at Purdue University. He earned his B.Tech from the Indian Institute of Technology, Madras, in 1985, an MS from Ohio State University, in 1987, and a Ph.D. from Stanford University in 1991, all in Mechanical Engineering. Among his many awards he received the National Science Foundation (NSF) Research Initiation and Career Award, the Ralph Teetor Educational Award from the SAE, and the Outstanding Young Manufacturing Engineer Award from SME. In 2006, he won the innovation of the year award from the State of Indiana. He serves on the editorial board of Elsevier Journal of Computer-Aided Design and ASME Journal of Mechanical Design. In 2008, he was a visiting Professor at Stanford University (computer sciences) as well as a research fellow at PARC (formerly Xerox PARC). He also serves on the Engineering Advisory sub-committee for the NSF IIP (Industrial Innovation and Partnerships). In 2006 and 2007, he won the Most Cited Journal Paper award from Computer-Aided Design and the Research Excellence award in the College of Engineering at Purdue University.
Ramani was the co-founder of the world's first commercial shape-based search engine (VizSeek/Imaginestics). In 2009, he won the Outstanding Commercialization award from Purdue University. He has won several best paper awards from ASME and in 2014 the Outstanding Research Excellence Award from ASME Computers and Information Sciences in Engineering Division. NSF recently invited him for a distinguished lecture in cyber-learning. His recent papers have been published in ACM UIST, IEEE CVPR, ACM SIGCHI, ACM IDC, ASME JMD and ACM SPM.
Prof. Lisa Ncube


Dr. Lisa Ncube is Assistant Professor in the Department of Organizational Leadership, College of Technology, Purdue University. Her main areas of research are Organizational Effectiveness, Workforce Development, and Skills and Technology Transfer. A native of Zimbabwe, she has been an educator for twenty years. Prior to joining the department she was Director Evaluation for CAPE in the Department of Educational Psychology at Ball State University. She was also an assistant professor in the School of Education at Anderson University. She has worked in her native country as a high school science teacher, curriculum developer, assessment specialist, and evaluator.
Dr. Ncube received her doctorate in Curriculum and Instruction from Purdue University in December 2000. Her Master's degree in Curriculum is from the University Sussex, U.K in 1991. She graduated with a B.S. degree in Biological Sciences and Education from the University of Sierra Leone in 1981.
Dr. Michael Grieves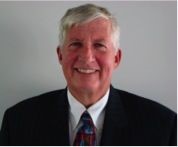 Dr. Michael Grieves splits his time between the business and academic worlds. He is the author of the seminal books on Product Lifecycle Management (PLM): "Product Lifecycle Management: Driving the Next Generation of Lean Thinking" (McGraw-Hill, 2006) and Virtually Perfect: Driving Innovative and Lean Products through Product Lifecycle Management" (SCP, 2010).
Dr. Grieves is an acknowledge world expert in PLM and lectures world-wide on engineering, manufacturing, and PLM in both industry and academia conferences. In addition to his books, Dr. Grieves has numerous publications and articles. Dr. Grieves consults with a number of leading international manufacturers and governmental organizations such as NASA.
Dr. Grieves has been a Co-Director of the Purdue PLM Center of Excellence, where he still participates, and served as a Visiting Professor at the Purdue University College of Technology. Dr. Grieves has also been affiliated with the Eller School of Business MIS Department at the University of Arizona, where he was designated Director – Industry Research for the MIS Department and Director, Information Technology Industry Research Center (ITIRC) at the University of Arizona. He served on the advisory board for the MIS department.
Dr. Grieves is Chairman Emeritus of Oakland University's School of Business Board of Visitors. He has taught in the United States, China, and Europe at the university senior undergraduate, and graduate school levels and has authored and taught executive education courses. Dr Grieves is a Professor at CIMBA University, Asolo, Italy with an appointment at the University of Iowa. He also has an appointment as Research Professor at the Florida Institute of Technology.
Dr. Grieves is a founder and Chairman of Interactive Frontiers, Inc. the world leader in golf and sport instructional software, Dr. Grieves has over thirty years experience in the computer and data communications industry. He has been a senior executive at both Fortune 1000 companies and entrepreneurial organizations during his career. He founded and took public a $100 million systems integration company and subsequently served as its audit and compensation committee chair. Dr. Grieves has substantial board experience, including serving on the board of public companies in both China and Japan.
Dr. Grieves has a BSCE from Michigan State University and an MBA from Oakland University. He received his doctorate from the Case Western Reserve University Weatherhead School of Management.
---