2016 Spring Meeting
March 23rd - 8:00 AM to 5:00 PM
Location: Holiday Inn Lafayette-City Centre
Securing Digital Product Data Through the Supply Chain in a PLM Environment
8:00 – 8:30 a.m.

Continental Breakfast

8:30 – 8:50 a.m.

Welcome, Updates, and Meeting Theme

Nathan Hartman – Professor, Computer Graphics Technology and PLM Center Director

8:50 – 9:30 a.m.

PLM Center Research Overview – Faculty Fellow Presentations

Supplier/Supply Chain Metrics:

Thomas Brush – Senior Associate Dean, Head, Department of Management, & Professor of Management (Strategic Management Area)

Download the presentation (PDF)

Model-based Definition:

Nathan Hartman –Professor, Computer Graphics Technology and PLM Center Director

9:30 – 10:00 a.m.

Invited Speaker

Eli Ribble – Chief Technology Officer, Authentise

10:00 – 10:30 a.m.

Break & Networking

10:30 – 11:15 a.m.

PLM Center Research Overview – Faculty Fellow Presentations

Requirements:

Dan DeLaurentis – Professor, Aeronautics and Astronautics and Director, Purdue Center for Integrated Systems in Aerospace

Download the presentation (PDF)

PLM Data Curation:

Michael Witt – Associate Professor, University Libraries

Download the presentation (PDF)

Security:

Elisa Bertino – Professor, Computer Science; Research Director of CERIAS; Director of Cyber Center, Discovery Park

11:15 a.m. – 11:45 p.m.

Invited Speaker

John Wallrabenstein – Staff Research Scientist, Sypris Research Center, Sypris Electronics

11:45 – 1:45 p.m.

Lunch and Keynote Presentations

Keng Lim – CEO, NextLabs, Inc.

Download the presentation (PDF)

Kristin Holzworth – Deputy Director, Joint Advanced Manufacturing Region (SW), Space & Naval Warfare Center Pacific

1:45 – 2:45 p.m.

Securing Product Data in the Supply Chain with PLM Panel
The panelists in this moderated session will provide their insights on securing product data within the supply chain using PLM tools and methods. The viewpoints from industry and government will be presented.

Kristin Holzworth – Deputy Director, Joint Advanced Manufacturing Region (SW), Space & Naval Warfare Center Pacific

John Irons – Director, Enterprise Technical Computing, Cummins

Gary Mills – Director, Engineering and Factory Solutions, Rockwell Collins Engineering and Information Technology

John Wallbrenstein – Staff Research Scientist, Sypris Research Center, Sypris Electronics

Keng Lim – CEO, NextLabs, Inc.

James Graham – Professor, University of Louisville

2:45 – 3:15 p.m.

Break & Networking

3:15 – 5:00 p.m.

PLM Roadmapping Exercise – Strategic Doing
This facilitated, collaborative exercise involving all meeting attendees will work to develop the initial outline for Purdue's PLM Center PLM/product data security technology and research roadmap.

Scott Hutcheson – Senior Associate, Purdue Ctr for Regional Development (PCRD)

Ed Morrison – Regional Economic Development Advisor, PCRD
---
Speaker Biographies:

Thomas Brush

Thomas (Tom) Brush is Professor of Management at the Krannert School of Management, Purdue University. His research focuses on corporate strategy and manufacturing strategy topics. His current research interests examine the disintermediation of existing business models with e-commerce initiatives. This research extends his research on supplier relationships and corporate strategy to issues such as outsourcing, e-commerce marketplaces, and online banking. He has published in Management Science, Strategic Management Journal, Production and Operations Management, Journal of Economic Behavior and Organization, Managerial and Decision Economics and Explorations in Economic History.
He serves on the Executive Committee of the Academy of Management. In 1991 he received the Free Press Award for Outstanding Dissertation Research in Business Policy and Strategy in its doctoral dissertation competition. He was awarded the AlliedSignal Manufacturing Management Excellence in Teaching Award in 1999. He is a member of the Academy of Management and Strategic Management Society and is on the editorial board of the Strategic Management Journal, Manufacturing and Service Operations Management, and Journal of Management.
Dan DeLaurentis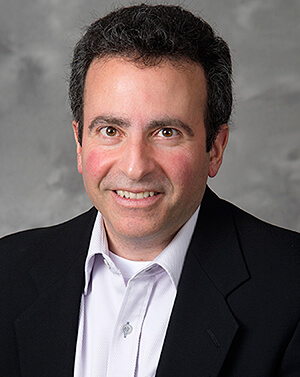 Purdue Professor and Director of Aeronautics and Astronautics. Lab Director of Purdue Center for Integrated Systems in Aerospace. See here for more details.
Michael Witt
Head of the Distributed Data Curation Center (D2C2) at the Purdue University Libraries. Also subject liaison librarian for the Department of Computer Science. Project lead for PURR, the Purdue University Research Repository (http://purr.purdue.edu). Product Lifecycle Management Center Research Fellowship, Purdue Polytechnic Institute. 2015-2017.
Elisa Bertino


Professor Elisa Bertino joined Purdue in January 2004 as professor in Computer Science and research director at CERIAS. Her research interests cover many areas in the fields of information security and database systems. Her research combines both theoretical and practical aspects, addressing applications on a number of domains, such as medicine and humanities. Current research includes: access control systems, secure publishing techniques and secure broadcast for XML data; advanced RBAC models and foundations of access control models; trust negotiation languages and privacy; data mining and security; multi-strategy filtering systems for Web pages and sites; security for grid computing systems; integration of virtual reality techniques and databases; and geographical information systems and spatial databases.
Professor Bertino serves or has served on the editorial boards of several journals - many of which are related to security, such as the ACM Transactions on Information and System Security, the IEEE Security & Privacy Magazine, and IEEE Transactions on Dependable and Secure Computing. She is currently serving as program chair of the 36th International Conference on Very Large Data Bases (VLDB 2010). Professor Bertino is a Fellow of the Institute of Electrical and Electronics Engineers and a Fellow of ACM. She received the IEEE Computer Society Technical Achievement award in 2002 for outstanding contributions to database systems and database security and advanced data management systems, and received the 2005 Tsutomu Kanai Award by the IEEE Computer Society for pioneering and innovative research contributions to secure distributed systems.
John Wallrabenstein



Dr. John Ross Wallrabenstein, Staff Research Scientist, is responsible for designing novel cryptographic solutions for Analog Device's Trusted Security Solutions division. He currently leads the algorithmic development of ADI's SiOMetrics technology offering. His research interests include embedded systems security, secure multiparty computation, and rational cryptography, with a current focus on synthesizing cryptography and physical unclonable functions (PUFs) to create hardware-intrinsic identity solutions. John Ross received his Ph.D. in computer science from Purdue University, and is the author of multiple peer-reviewed publications and patents.
Keng Lim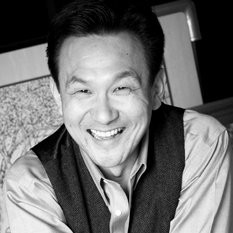 Keng Lim is the founder, chairman, and chief executive officer of NextLabs. As CEO he is responsible for the vision, leadership, strategic direction and successful growth of the company and its employees. IDG Demo recognized him at the DEMOfall 2009 with a Lifetime Achievement Award together with 15 other technology luminaries for their significant contribution to the advancement of technology. Keng is credited for his contribution in the Web & SOA technologies, ecommerce, SaaS, and information security software.

Keng has also been recognized by several key organizations as one of the industry's "most influential people on the Internet". ZDNet selected him as one of the "50 Smartest People" in 2000. He is widely known to be able to spot new markets and emerging technologies and often recognized as one who is capable of creating new category defining products. Keng is recognized as one of the inventors of the Java application server through his founding of Kiva Software – an application server pioneer. Kiva Software was the 1st to introduce an enterprise class Java Application Server to market in 1996 and in the process coined the terms Java and Web Application Server and led to the emergence of the Enterprise Java Bean (EJB) and J2EE standards. Through his works and vision on internet and network security, Sygate Technologies – which he help launched in 1998 - has successfully established itself as the market leader of the enterprise endpoint security enforcement software.
Ohio Northern University's T.J. Smull College of Engineering honored Keng Lim with the Distinguished Alumni Award on Feb 25 2013.
---
Travel / Logistics:
Public and IAB meetings will be held at the Holiday inn Lafayette-City Centre
Address: 515 South St, Lafayette, IN 47901
Phone: (765) 423-1000
Directions: https://goo.gl/maps/Gk15aPNDaMm
Airports: IND (Lafayette is about 1 hour north on I-65) or ORD/MDW (Lafayette is about 2 hours south east on I-294/I-65)
Hotel: Holiday inn Lafayette-City Centre (room block being held. Please reference PLM meeting)
RSVP: Cathy Noerenberg (cnoerenb@purdue.edu)
Dinners:
Note: Both dinner locations are within walking distance of the Holiday Inn.
Optional Tuesday dinner for IAB members and invited guests:
Time: 6:30 PM
Dress: Informal / business casual
Location: Lafayette Brewing Company (http://lafbrew.com/)
Address: 622 Main St, Lafayette, IN 47901
Phone: (765) 742-2591
Directions: https://goo.gl/maps/1jsqmbcvNDQ2 (2 blocks north, 1/2 block east of the Holiday Inn.)
Optional Wednesday dinner for IAB members and invited guests:
Time: 6:30 PM
Dress: Business casual
Location: Bistro 501 (http://www.bistro501.com/)
Address: 501 Main St, Lafayette, IN 47901
Phone: (765) 423-4501
Directions: https://goo.gl/maps/RXV7b6VsrV22 (2 blocks north from Holiday Inn)
Parking:
If you are unable to find a parking space in the Holiday Inn lot, parking is available in the two-story garage diagonally across the street from the Holiday Inn entrance. Bring the parking ticket with you – the hotel will validate the ticket.