Cadet Leader Training

Cadet Troop Leader Training (CTLT)
The Cadet Troop Leader Training (CTLT) track provides Cadets the opportunity to experience leadership in Army Table of Organization and Equipment (TO&E) units over a three to four week period. Cadets serve in lieutenant-level leadership positions in active-duty units. Platoon Leader positions have a 3-4 week duration depending on the hosting unit and location. Assignments include units that are located CONUS and OCONUS. Cadets are assigned a unit mentor, and are provided on-post lodging and meals via a Dining Facility. This program is exclusively designed for MS III Cadets before and after completion of Advanced Camp.
Drill Cadet Leader Training (DCLT)
Drill Cadet Leadership Training (DCLT) is a 4-week program that provides cadets an opportunity to apply leadership skills, interact with highly skilled and experienced Noncommissioned Officers (NCOs) and drill sergeants, and improve common task skill proficiency in an Army training environment. Cadets serve in positions with the cadre of Initial Entry Training (IET) and One-Station Unit Training (OSUT) units -- Basic Combat Training. Non-SMP MSL III cadets are assigned to the DCLT program by their professor of military science and must successfully complete Advanced Camp before proceeding to their assigned position.
For more information: Cadet Leader Training (army.mil)
Cadet Advanced Individual Training (CAIT)

The Cadet Advanced Individual Training (CAIT) program includes training at Army Schools and special courses: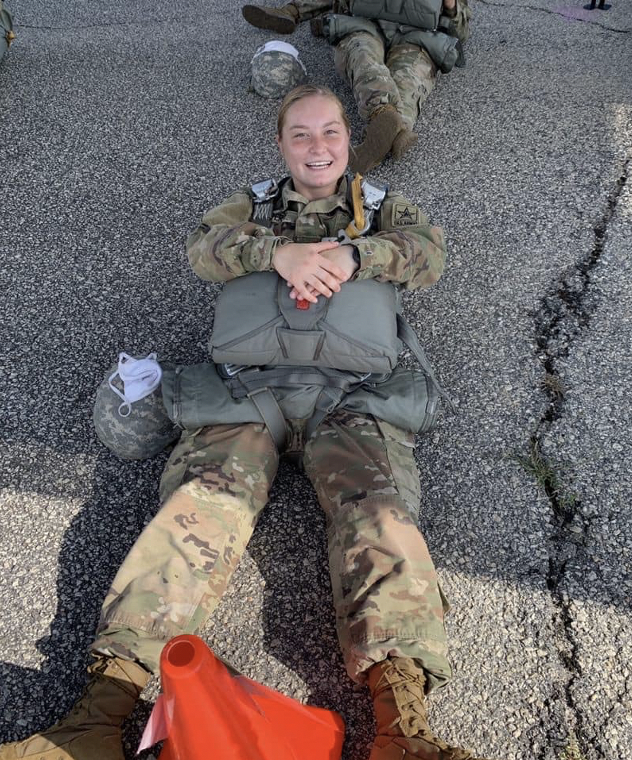 Air Assault School (AASLT)
Basic Airborne (ABN)
Army Mountain Warfare School (AMWS)
Northern Warfare School (NWS)
Cadet Field Training (CFT) at USMA
Sandhurst Competition
SF Combat Diver Qualification Course (CQDC)
Cadet Leadership Development (Infantry) WHINSEC
University Officer Training Center in the United Kingdom
For More Information: Cadet Advanced Individual Training (CAIT) (army.mil)
Cadet Internships

Cadet Troop Leader Training (CTLT) Internships provide MSL III Cadets with an opportunity to exercise specialized language, technical or research skills. Internships range from three to eight weeks long. Cadets receive an Officer Evaluation Report upon completing the internship.
Cadet Internship programs include:
Army Science Board (ASB)
Chaplaincy Internship Program (CHIP)
Research Internship Program (RIP)
Public Affairs Officer Internship Program (PAOIP)
Forensic Internship Program (FIP)
Intelligence & Security Command Internship Program (INSCOMP)
Joint Training Counter-IED OIC/SIMS Internship Program (JTCOICSIMSIP)
National Nuclear Security Administration Internship Program (NNSAIP)
Rapid Equipping Force Internship Program (REFIP)
Army Medical Department Internship Program (AMEDDIP)
Engineer Internship Program (EIP)
Nurse Summer Training Program (NTSP)
For more information: Cadet Internships (army.mil)
Basic Camp

Basic Camp is a 31-day training event designed to introduce Cadets to the Army. The objective is to develop Cadet leadership skills and train them on individual and junior leader tasks to develop and reinforce Warrior Ethos and our Army Values. Basic Camp provides the critical thinking skills necessary to succeed in ROTC, and, ultimately, the Army. Basic Camp Cadets graduate the course prepared to lead at the team (3-4 Cadets) and squad (9-13 Cadets) level. Basic Camp's primary target audience is the Lateral Entry Cadet and the freshman Cadet."
For more information: Basic Camp (army.mil)
Advanced Camp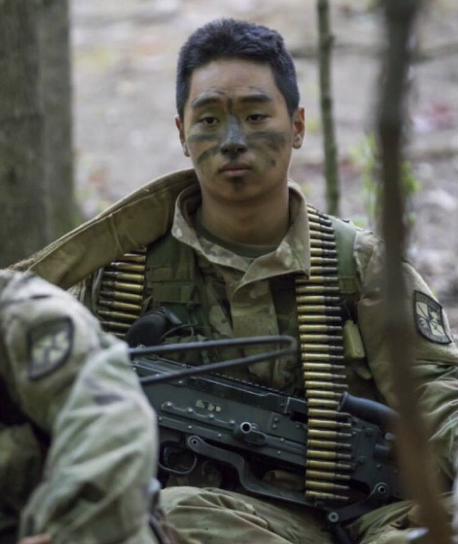 Advanced Camp. Advanced Camp is a 31-day training event that is designed to assess a Cadet's ability to demonstrate proficiency in basic officer leadership tasks. Cadets are evaluated on their ability to lead at the Squad and Platoon levels, both in garrison and tactical environments. Cadets are mentally and physically tested during a 12-day consequence driven field training exercise that replicates a combat training center rotation. Successful completion of the Advanced Camp is a prerequisite for commissioning. The mission of Advanced Camp is to assess a Cadet's potential to serve as a commissioned officer. It is the most significant training and evaluation event in ROTC."
For more information:Advanced Camp (army.mil)