Help Support Purdue Army ROTC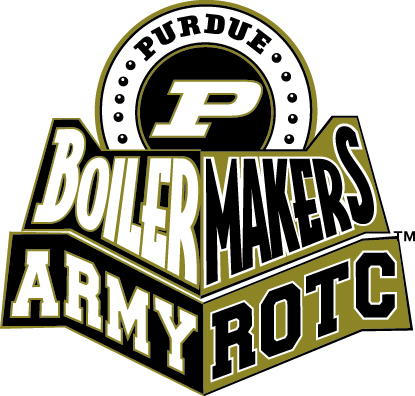 Army ROTC Alumni funds are used exclusively to increase quality of student life for our cadets. Your donations give the Professor of Military Science the flexibility to augment monies received from the Army and Purdue University.
Your gift will impact the areas of cadet morale, recruiting and retention, training, physical fitness and team building.
Your support makes an immediate and lasting effect and is greatly appreciated by the cadets of the Boiler Battalion.
To make a gift by mail: Download Form
To make a gift by phone: (800) 319-2199
To make a gift online: Click here to give
Matching Gifts: See if your employer sponsors a matching gift program.
For questions about planned or major gifts to Purdue Army ROTC please contact Chief Development Officer Shari Schrader at 765-494-7967 or sjchrader@purdue.edu.
---
Purdue Army ROTC Leadership Development Fund

Your generous donations are used in a variety of ways to maintain and improve morale, training, and the quality of student life for our cadets. These funds are used to conduct team-building and morale-boosting activities, improve physical fitness, and to reward achievement and effort. Additional items these funds support include the following:
CPT Kevin Landeck Best Ranger Award (in memory of CPT Landeck, Purdue'04)
CPT Tim McGovern Cadet of the Semester (in memory of CPT McGovern, Purdue'01)
Excellence Awards for Cadets who receive an "E" at LDAC (Advanced Camp, Ft. Lewis)
Boiler Challenge High and Low Ropes Confidence Course (during our Zero Week)
Cadet Handbook Printing
Mentorship Meetings between senior and junior cadets
Cross-fit Training and Equipment for our Elite Pathfinders Club
Camelbacks for the Ranger Challenge competitors
Class Photos for Commissioning
Equipment for the Rifle and Pistol Club and Team
The Leadership Fund is solely dependent on the support of generous alumni like you. The cadets of the Boiler Battalion would like to thank you for your continued backing.