Help Support Purdue Army ROTC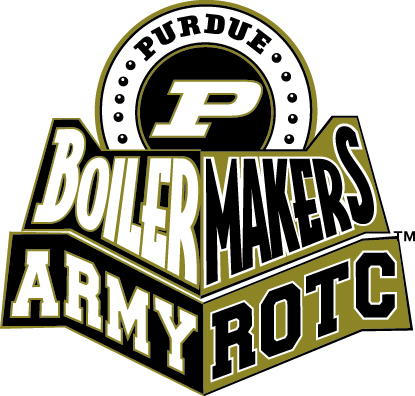 Army ROTC Alumni funds are used exclusively to increase quality of student life for our cadets. Your donations give the Professors of Military Science the flexibility to augment monies received from the Army and Purdue University.
Your gift will impact the areas of cadet morale, recruiting and retention, training, physical fitness and team building.
Your support makes an immediate and lasting effect and is greatly appreciated by the cadets of the Boiler Battalion.
To make a gift by mail: Download Form
To make a gift by phone: (800) 319-2199
To make a gift online: Click here to give
Matching Gifts: See if your employer sponsors a matching gift program.
For questions about planned or major gifts to Purdue Army ROTC please contact Chief Development Officer Shari Schrader at 765-494-7967 or sjchrader@prf.org.
Purdue Army ROTC Funds

Donald R. Mallett Memorial Fund for Army ROTC
Unrestricted funding supporting Army ROTC
Army ROTC Leadership Development Fund
Colonels Clint and Jack Ancker Scholarship
Scholarships for outstanding cadets who have demonstrated academic merit and military skills and are enrolled in the Army ROTC. Preference to those students wishing to pursue a military career.
Karl H. Kettelhut Memorial Scholarship in Military Science
Army ROTC scholarships. Recipients must be MS IV seniors in good academic standing with the highest possible rating in "Overall Camp Performance" from their Summer Advance Camp
Carl Matthew Waclawik Army ROTC Memorial Scholarship
Scholarships for incoming freshman students enrolled in the University's Division of Military Science and Technology; eligible candidates must be enrolled in the Army ROTC program. The Director of Military Science and Tech or the designee will select the recipients and determine the amount based on available revenue. DFA will administer the scholarship. The scholarship is renewable provided the recipient continues to be in good standing with the Army ROTC